Eddie Murphy's Granddaughter Evie Looks Adorable Smiling in a Pink Dress in New Photos
Evie, Eddie Murphy's granddaughter, melted many netizens' hearts after her mother, Carly, shared photos of her wearing a cute pink dress.
Eddie Murphy is best known for his incredible ability to make people laugh with his outstanding performances in films like "Coming to America" and "Norbit." However, he is also known for his big family.
The "Dolemite Is My Name" actor is the proud father of ten, and although having that many children might seem like a lot, Murphy once pointed out that it seemed okay for him.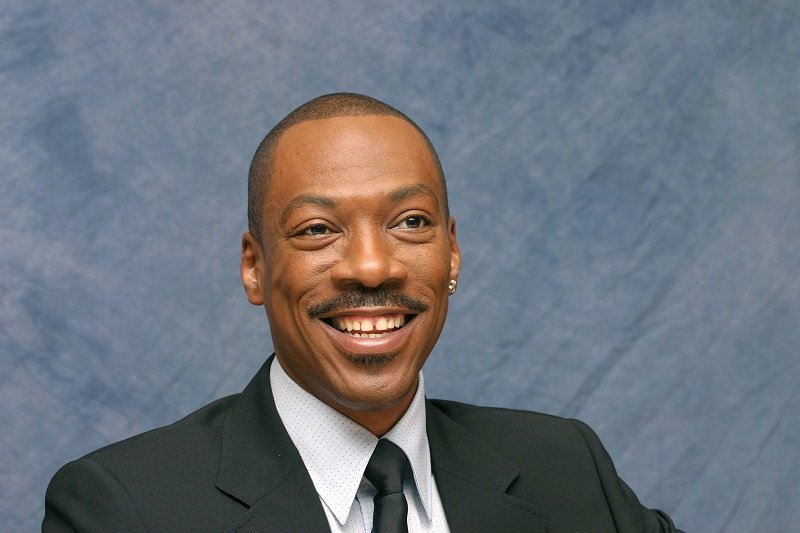 MURPHY'S TEN KIDS
As expected, he joked about it by saying that when men find out that he has ten kids, they believe that he is crazy and wonder how much raising them cost.
On the other hand, women find it sexy as they think that Murphy "must be doing his thing." One of the most striking aspects of his large family is that his children range from 2 to 31 years old!
MURPHY'S GRANDDAUGHTER, EVIE
If that wasn't shocking enough, one of Murphy's ten kids, Miles, is currently in a relationship with Carly Fink and is the proud father of a girl named Evie. Evie is about five months younger than Max, Murphy's youngest son.
[Murphy's] career is not the most important aspect of his life – his family is.
Speaking of Carly, she took to Instagram on November 2 to share a four-photo slideshow of Murphy's granddaughter wearing a cute pink dress.
In the first couple of images, Evie stood on the floor, rocking her adorable princess outfit while looking up and flashing her smile at the camera. For the last two pictures, the toddler appeared sitting and playing in a small ball pit, clearly having a great time.
Her infectious smile and curly hair were the highlights of the photos. In the caption, Evie's mom wrote: "My princess, you are such a beautiful light in this world."
Some netizens quickly took to the comment section to share their thoughts on the photos, pointing out that Evie was "beautiful" and praising her smile.
WHAT'S MOST IMPORTANT TO MURPHY
Back to Murphy, he revealed during a Vanity Fair interview that his career is not the most important aspect of his life – his family is. The actor pointed out that he is a present dad and that people need to find balance with their careers and personal lives.
Murphy finally said that he reached a point in his career where he works only in projects that he's "really into" instead of accepting acting gigs just for the money.