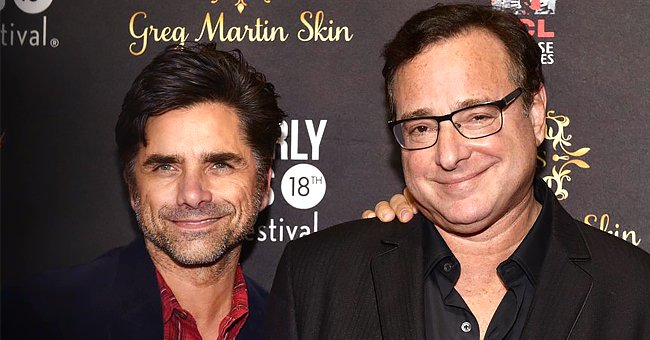 Getty Images
Us Weekly: Bob Saget Opens up about John Stamos' Help in Preparing for 'The Masked Singer'
Bob Saget revealed that playing in a band with "Full House" costar John Stamos helped him prepare for his participation in "The Masked Singer."
Fans of the hit 80s ABC sitcom "Full House" know that a passionate bromance has been going on between former costars Bob Saget and John Stamos for the past 33 years.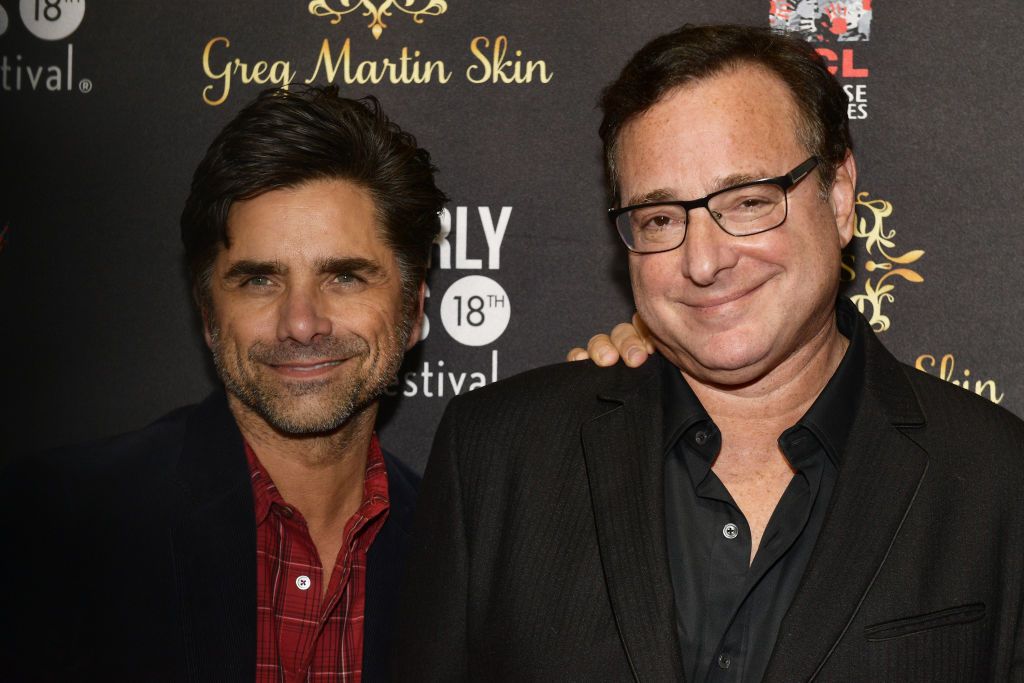 John Stamos and Bob Saget at the 18th Annual International Beverly Hills Film Festival Opening Night Gala in 2018 in Hollywood | Source: Getty Images
Saget explained that since they worked together on "Full House," he and Stamos had shared their love of music by singing together in a band. It was with Stamos that he honed his skills, Saget said:
"Both of those songs [I performed on the show] I sang with John Stamos. Usually, it's just a few guys jamming, but we love performing and then I love to hog the mic for four hours."
Despite all his practice with Stamos, Saget, 64, was eliminated. He attributes his exit from the show to the difficulties he had in performing with the Squiggle Monster's helmet. He confided.
" I had voice constraints on 'Satisfaction.' The helmet [in my costume] was choking me during that one! (...) I turned and lost my voice because of construction. So, I sounded a little rough!"
The Squiggle Monster helmet turned out to have a lot of drawbacks: it was heavy, stuffed with foam which made it hot and muffled his voice, and it exacerbated his allergies.
Saget admitted that he won't miss the costume, but that he will miss the fun and the secrecy of the show, where all the singers walk around in masks to keep their identities a mystery from each other, and even from the film crew.
"The Masked Singer" may be over but Saget and Stamos will continue to make beautiful music together
As a take-away from his experience on "The Masked Singer," Saget will be adding his rendition of The Rolling Stones' iconic 1965 hit "(I Can't Get No) Satisfaction."
Stamos got engaged to actress Caitlin McHugh on October 22, 2017, and Saget popped the question to Kelly Rizzo just two weeks later, on November 7.
Please fill in your e-mail so we can share with you our top stories!