'Chicago Fire' Season 9: Plotlines, Cast and More Interesting Facts to Know
The premiere of the highly-anticipated ninth season of NBC's "Chicago Fire" is only a week away, and fans are getting their TV remotes ready. Here is all you need to know about the popular series.
NBC's popular action-drama TV series "Chicago Fire" premiered on October 10, 2012. It was created by Michael Brandt and Derek Haas, while it is executive produced by the iconic Dick Wolf.
The show is the first installment of Dick Wolf's Chicago franchise (also called One Chicago), which consists of other television programs that depict stories surrounding different public services in Chicago.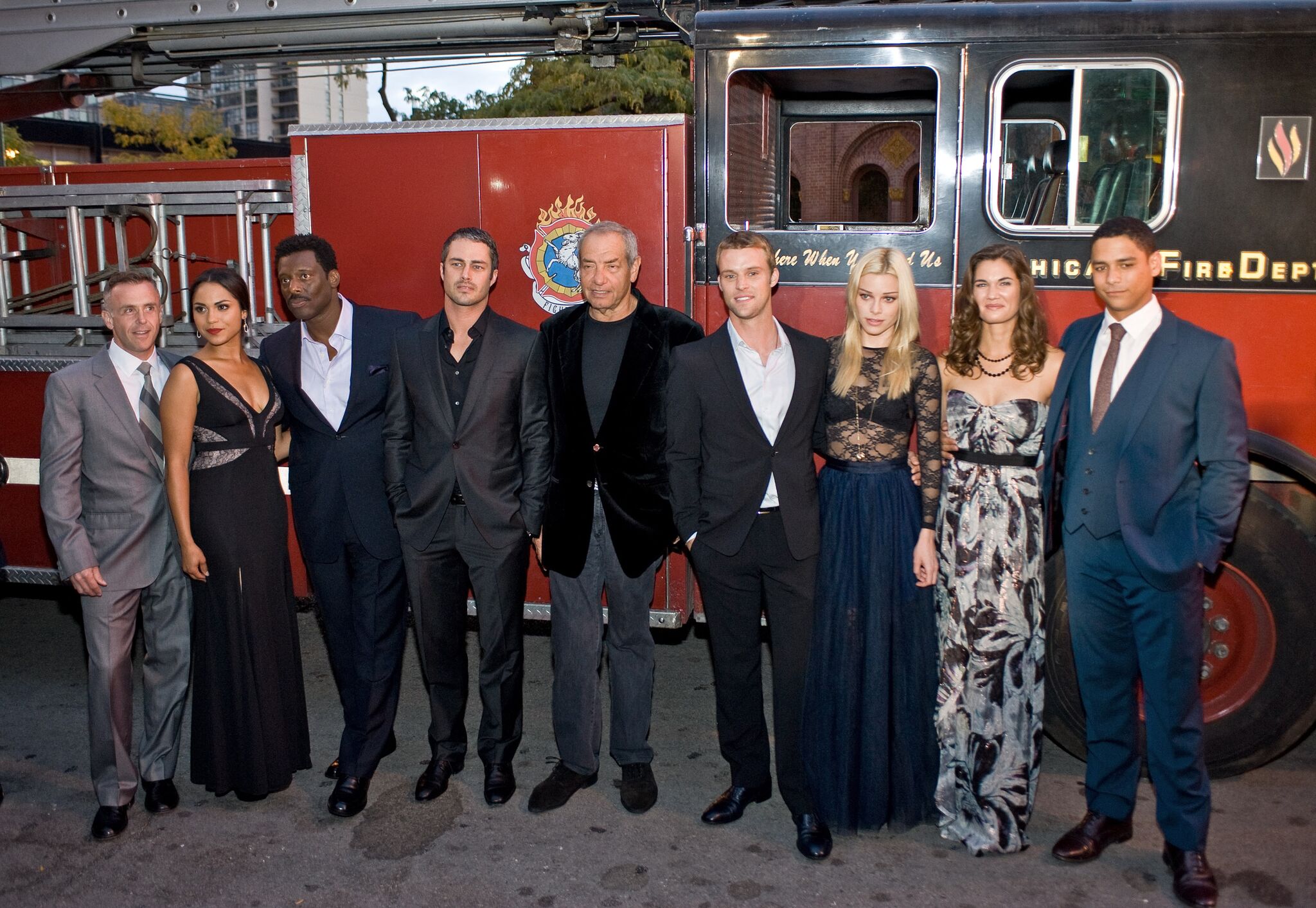 Since its premiere in 2012, "Chicago Fire" has amassed a strong following and going into its ninth season, the weight of expectations from fans is at an all-time high as the show's producers look to fill in some blanks left from the eighth season.
WHAT TO EXPECT IN SEASON NINE
The ongoing novel coronavirus pandemic hugely disrupted the "Chicago Fire" season 8 as storylines had to be adjusted, with the world trying to grapple with the highly contagious virus. 
As such, the season came to an abrupt end leaving many fans with several unanswered questions. When the "Chicago Fire" season 9 release date was announced, it meant the countdown to getting answers had officially begun for fans. 
Season 9 is scheduled to premiere on Wednesday, November 11, and one of the questions begging an answer is the relationship status between Matt Casey (Jesse Spencer) and Sylvie Brett (Kara Killmer). While speaking on the issue, cocreator Haas said:
"I think we've extended the 'will they or won't they?' as far as it possibly could go. That 'will they or won't they?' will be answered in the first couple of episodes."
The two characters work together in Firehouse 51, and their "friendship" has been a talking point for most fans over the years, with many of them hoping it could evolve into more. Even Spencer, 41, has expressed his desire to see the co-worker relationship between Casey and Brett become romantic.
Even though Foster has exited the show, Haas claimed the show would still be keeping track of her progress in the new season, while she pursues a new career path in med school. 
If something romantic will be coming out of that friendship, fans can expect to catch the action undiluted despite the risk of COVID-19. Haas assured fans that necessary testing had been done to give the actors confidence to play out romantic scenes without fear.
SEASON 8 FINALE AND PLOT TWIST
In the build-up to the season 9 premiere, showrunner Haas revealed there would be several changes to the lineup of the members of Firehouse 51 in the upcoming season. 
Season 8 of the massively popular NBC series witnessed the exits of two principal cast members. In the season premiere, Otis' (Yuriy Sardarov) shocking death was the first change to the show's lineup. 
During "Chicago Fire" season finale, a surprise plot twist involving Emily Foster (Annie Ilonzeh) gave rise to the show's second exit. Foster decided to follow up on her med school dreams and revealed she had landed an interview with the admissions board.
While speaking to ET, Haas revealed that Foster's exit was a long time coming and was first teased in the 10th episode of season eight. "Chicago Fire" completed a massive coup following its three-season pick up by NBC, and Haas revealed there would be further changes for the upcoming season.
He said: "We will definitely have more cast shake-ups in the coming season. It's just part of the way we work to keep our audience on their toes. When viewers say, 'It'll never happen' on other shows, we want them to say, 'It's Chicago Fire… they might just do it.'"
Even though Foster has exited the show, Haas claimed the show would still be keeping track of her progress in the new season, while she pursues a new career path in med school. 
Another highlight from the season 8 finale was the unbelievable mess Gallo made of his relationship with Violet, culminating in the latter springing a marriage proposal out of nowhere.
Other cast members who are expected to feature in the new season include Lieutenant Kelly Severide (Taylor Kinney), Battalion Chief Wallace Boden (Eamonn Walker), Sylvie Brett (Kara Killmer), Blake Gallo (Alberto Rosende), amongst several others. 
For the next three seasons, "Chicago Fire" fans will have their favorite show on television. However, the next few days are all about the countdown to the highly-anticipated season 9.