Livinia Nixon From Nine News Recalls Awkward Run-in With George Clooney — Here's What Happened
The Australian TV network 9News Melbourne's weather woman had an opportunity than any woman around her age would only dream of when she met the actor, but it didn't go well.
45-year-old Australian TV host and actress Livinia Nixon had interesting things to say on a recent episode of 9News Melbourne's series "Unmasked," on which she looked back at her 22 years working on the news.
During Nixon's 14-minute conversation with TV host Peter Hitchener and sports presenter Tony Jones, they discussed the most entertaining and even embarrassing moments they have experienced when working out of the safety of the television studio.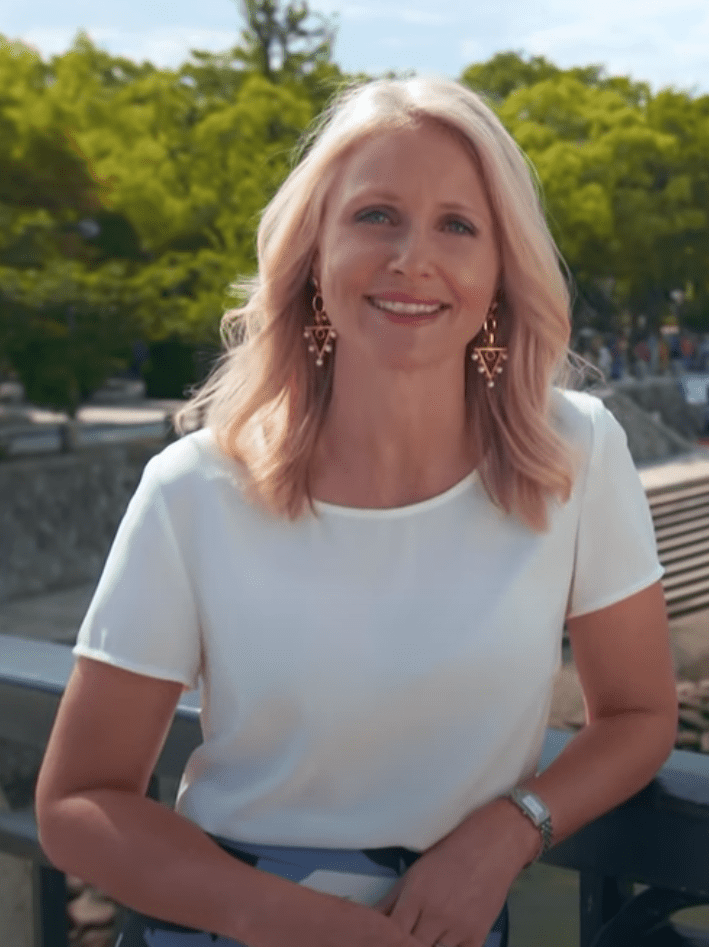 At one point in the conversation, the group got to the subject of the most famous person that they had had the chance to meet in the course of their careers, and after naming several Hollywood stars, Nixon recalled her awkward encounter with George Clooney.
Before starting her story, Nixon described the episode as a "career low-light," and she revealed that she was wearing tracksuit pants to board a New York-Los Angeles flight at 5 am when she noticed that Clooney was also flying. 
Nixon went on to share that it was her producer Brent Williams who asked her to approach Clooney, who had just been on a show for 9News a week prior, "as a PR gesture" and to extend him an informal invitation to return any other time.
While Nixon is no stranger to talking to celebrities around the world, she was self-conscious about her unflattering outfit, but since it was a work-related issue, she had no alternative but to have her little chat with Clooney. 
"So I went over and said: "Excuse me Mr. Clooney and he was like this – 'oh shoot me now' - you could tell it was written all over his face, 'please just leave me alone,'" Nixon recalled.
With the damage already done, Nixon went on to give her message on behalf of the network for the Academy Award-winning actor, who politely nodded to the TV host, who then rushed back to her seat.
According to Nixon, who explained that the incident took place at least ten years ago, there is a very clear and valuable lesson to this story: "never catch a flight wearing track pants."
In a previous episode of "Unmasked," Jones, Hitchener, and Nixon, talked about the opportunities they all had during their careers to sing in public, and again, Nixon was the one with the most interesting story to tell.
The incident in question happened in 1998-99, when Nixon was a co-host on the variety show "Hey Hey It's Saturday" and attended the end of season break-up party, on which she gave it a try at Karaoke.
In the middle of her inspired performance, Nixon recalled, no other than the Australian once pop superstar John Farnham joined her onstage to make a duet with her, something that she will treasure forever.