Rapper & Social Influencer Braxton 'Brax' Baker Dies at 21 — See Her Mom's Heartbreaking Tribute
Rapper and social media influencer Braxton Baker has just passed away at the age of 21 ― her mother, Letricia Loftin Russell, has revealed in an Instagram post. 
The sad news of social media influencer and rapper Braxton "Brax" Baker's demise has been announced. The late Baker's mom, Letricia Loftin Russell, posted a tributary video montage on her Instagram page on Thursday, captioning it:
"Our Angel Has Ascended. Our angel, Braxton Blue.B Baker has ascended. At the time of her ascendance she laid in sacred form."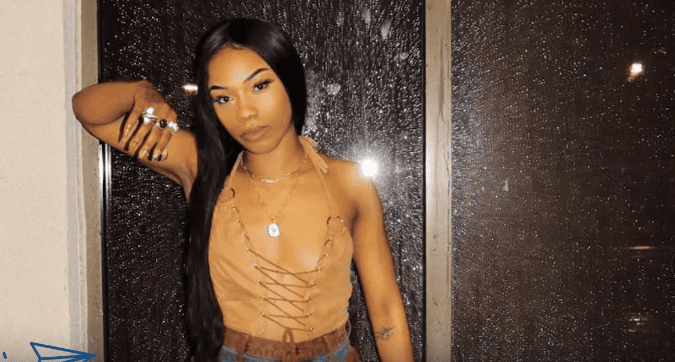 Russell further revealed her daughter's death was a spiritual release and that God retrieved Baker, who He loaned to the family. She also said that Baker was on a spiritual journey, one where she was carefully molding her art, before adding: 
"She has since dedicated her art to humanity and healing, composing two albums and three novels."
She further revealed that her late daughter was recently in the process building her brand and learning to combine her love for fashion with the work she's doing for Black queer revolutionary women. 
Russell said Baker knew God was working through her and that her art and brilliance would be shared with the world at a time chosen by God. 
Baker began to gain prominence in 2017 and revealed in a 2018 interview that her role was to create art straight from her heart.
She also said Baker's death is only the beginning and that their whole hearts are dedicated to sharing her unique works of art with the world. 
The bereaved mother shared Baker's words, where she said she was only delivering God's message and that her earthly purpose was far greater than her. Russell ended her caption by writing: 
"***We do not own the rights to this music*** but the art that is coming is a gift to the world."
Many fans thronged Russell's post to post condolence messages. One fan said they would love Baker forever and prayed her family would find peace, strength, and comfort. 
Another fan said that Baker's life from childhood to her ascension was one of a kind. The fan appreciated God that the late rapper blessed the world with her presence and prayed for the family's healing in this difficult time. 
Baker began to gain prominence in 2017 and revealed in a 2018 interview that her role was to create art straight from her heart because she knew such art would be pure, poetic, powerful, and healing. 
She also revealed her sole aim was to help the world find healing and that it is only when it finds such healing that things will begin to shift. May her soul rest in peace.