Here's How People Reacted to the Death of Makeup Influencer Ethan Peters AKA Ethanisupreme
People on social media reacted to the death of 17-year-old makeup guru and influencer, Ethanisupreme, with tributes and kind words following the shocking news. 
Following the shocking death of 17-year-old beauty influencer Ethan Peters, fellow influencers, and other social media users and figures have come out to pay homage to the teenager. His best friend, Ava Louise, shared a tribute on Twitter:
"My best friend in the entire world, my twin flame.....the only person there for me when I had no one. I love you Ethan, I am at a loss for words."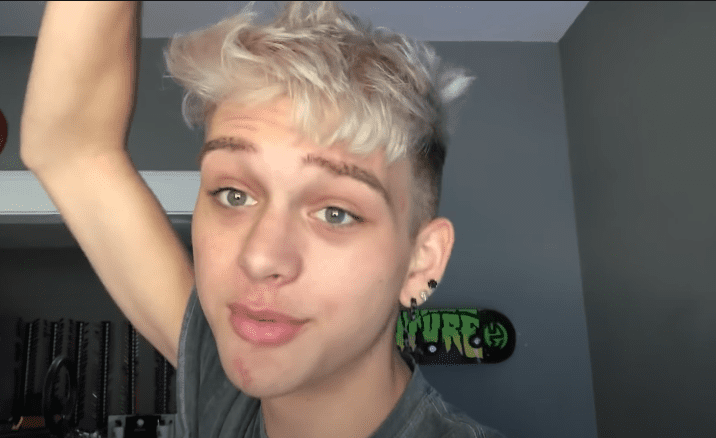 The mourning Ava Louise wrote that she knew what he would have wanted her to say to the internet but was too heartbroken to go ahead and say it. She hoped that he would rest in peace.
Manny MUA, another popular social media personality, penned a touching tweet as a tribute to the young influencer, marveling at how talented he was.
Manny went on to chastise the hateful social media users who wrote that Peters deserved to die, referring to their actions as inhumane. He prayed for Peters' family and loved ones in the time of their terrible loss.
The young makeup guru admitted that he needed help a week before he passed away.
Makeup influencer Cole Carrigan also posted a tribute to the late Peters. Carrigan took to his Instagram with two photos of himself with the deceased influencer and wrote a touching message about how he always felt inspired by Peters. 
rest in peace ethan @trashqueenethan you were so incredibly talented at such a young age. i know he's made many many mistakes... but to say he deserved to pass away is horrible and inhuman. i pray for his family and loved ones, a horrible loss 💔

— Manny MUA (@MannyMua733) September 6, 2020
Carrigan revealed that his late friend was one of the first to welcome him in the cold industry. Another influencer known as Grace Anne shared a gallery of heartwarming photos and videos with Peters on Instagram and wrote:
"I love you. I can't believe I have to say goodbye so soon. We just talked a couple days ago..."
Letting out an expletive in frustration and hurt, the influencer expressed how much she "hated it here" without her dearest friend. She wished she could say more to honor Peters, but there were no words. She loved him and believed that he was still with her.
Peters's father, Gerald, found his son dead in his room at about 11 in the morning. He reportedly died from a drug overdose. The young teenager turned to drugs after the pressure of being such a public figure at a young age began to weigh heavily on him.
Gerald said his son wanted nothing more than to be a good person and inspiration to others, but sadly, the harsh industry made that too difficult. 
In a continued stream of tributes on Twitter, Peters' best friend, Ava Louise, revealed that the young makeup guru admitted that he needed help a week before he passed away.
Angry with her feeble attempts to get him real help, the young influencer urged her followers to get their own friends real help before it became too late. 
I talked to @realavalouiise, Ethan's best friend, about the toll this is taking on her and his family. Ava is incredibly smart and well-spoken all the time, but especially now, and what she has to say is well worth listening to.

— Kat Tenbarge (@kattenbarge) September 9, 2020
Ava Louise's touching outbursts at the death of her friend were joined by several others from people who paid tribute to the late 17-year-old.
Known for his vast influence at such a young age, they all hoped that Peters would rest in peace and that his friends and family would find healing.