Ayesha Curry Flaunts Her Baby Hairs & Long Braids Posing for Magazine Photo in a Pink Jacket
Culinary expert and businesswoman Ayesha Curry looked stunning in a recent post that showed her in a pink jacket with her long braids falling to her shoulders.
Being beautiful encompasses many things, and Ayesha Curry has proven over time that she is as beautiful as they come. Her recent post on her Instagram account is enough proof of her beauty.
Ayesha posted a picture of herself rocking an oversized pink jacket that had huge flaps for collars. The shot showed the culinary and kitchen expert rocking her long braided hair, which was packed in knotted puffs.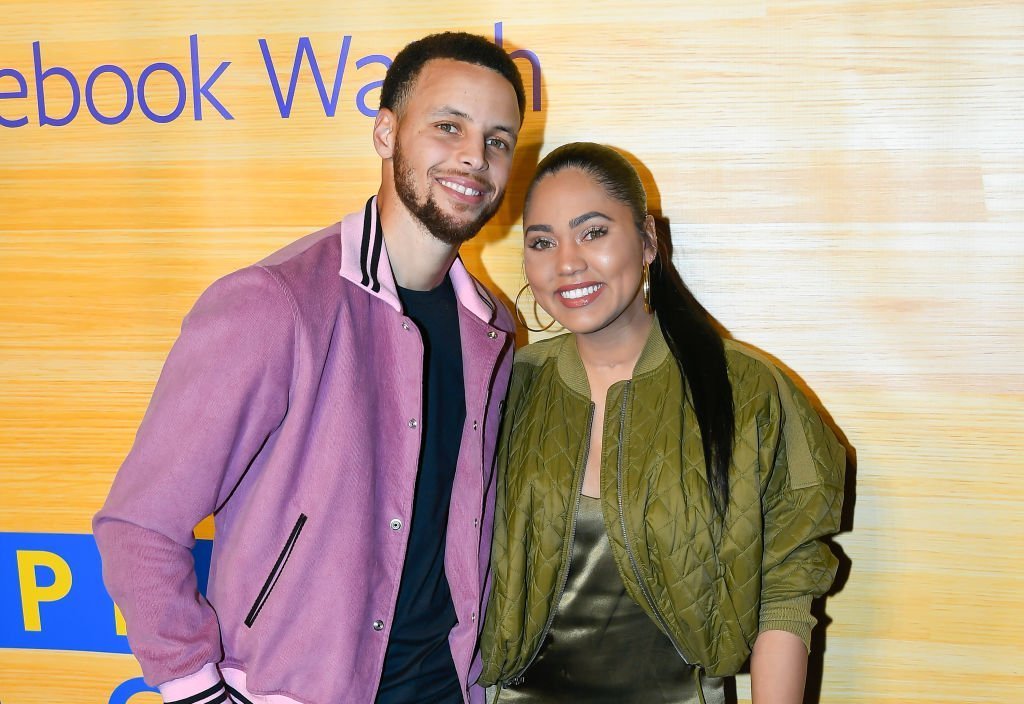 Ayesha looked fabulous as she looked away from the camera, giving a precise angle of her lightly made-up face, which consisted of blue eye shadow and nude pink lipsticks.
One of the fascinating things about the shot's point of view was that Ayesha's baby hairs were on display, and viewers were treated to her edges being styled and laid back. Captioning the image, she explained saying:
"Looking back on the weekend in disbelief that it's Monday while simultaneously trying to mask my anxiety for Tuesday. You feel me? 📷 by @micaiahcarter for @sweetjuly."
Another appealing thing about Ayesha's side-angle was her piercings. She had a small gold earring on her ear lobe and an outer-ear piercing with a thin gold bar earring in place.
The comments section became flooded with lots of comments from fans and lovers of Ayesha. Most of the fans commented on how beautiful and elegant she looked in pink, while others could not get over her beautiful face.
Steph handles school work with the kids
Some fans also commented that they loved the look Ayesha had on, while some could not get over her industrial bar ear piercing. Someone commented, saying: "You're sooooooo beautiful and graceful  @ayeshacurry as usual😍😍😍😍😍😍💙."
Interestingly, some fans wanted to know how Ayesha managed to look effortlessly beautiful all the time despite having to cater to three growing children. Although no answer was given in the comments, Ayesha once revealed that with the help of her husband Steph Curry, she is able to relax and take time off.
According to Ayesha, Steph is a hands-on dad, and since the kids have had to learn from home due to the pandemic, Steph has been the one handling the homeschooling of their school-age daughters: Ryan and Riley. They have a son, Canon, who is not yet of school age.
While Steph handles school work with the kids, Ayesha loves to engage them in extracurricular activities. One of her favorites activities with them is cooking up a storm in the kitchen.
Over the years, Ayesha has revealed that she allows her children to assist her in the kitchen as it is fun and relaxing for them all.
Be it in business or being a mother, Ayesha seems to have things on lockdown, and with the help of her supportive husband Steph, the pair enjoy being parents and career persons all at the same time.