Here's What Kirk Franklin Admitted about Parenting as He Expressed How Proud He Was of His Kids
Gospel singer and songwriter Kirk Franklin, best known for his urban contemporary choirs, took to social media to share one of the reasons why he is proud of his kids.
Kirk Franklin shares three children with his wife of 24 years, Tammy Collins. The couple's biological children are Kennedy and Caziah, but Franklin also adopted Carrington, Collins' daughter from a previous relationship.
The singer's fourth (and eldest) child is Kerrion, born from a previous relationship. Unfortunately, Kerrion and his father have made headlines in the past for their estranged relationship.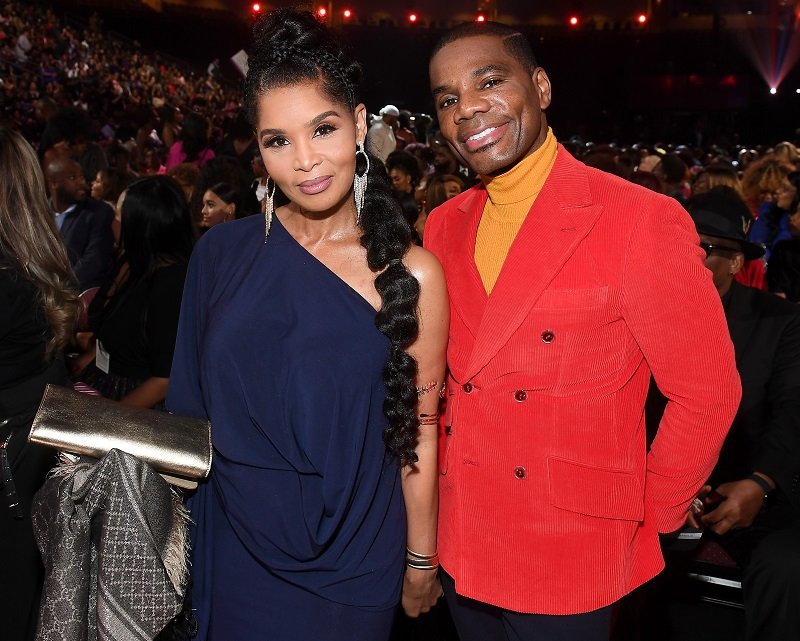 KIRK FRANKLIN'S ESTRANGED SON
In June 2018, for example, Kerrion shocked his social media followers by announcing that his own father was trying to kill him. In the now-deleted post, he pointed out that Franklin was to blame if something bad happened to him.
Kerrion, who called his dad "sneaky," also admitted that he couldn't deal with Franklin on his own anymore and added that his life was "too valuable."
At the moment, it is unclear if Franklin and Kerrion are still on bad terms. The truth is that, on November 4, Franklin revealed on Twitter that he was "so proud" of his children.
Although the singer didn't write any names, he admitted that his kids were "independent thinkers" and strong voices of their generation.
Counseling saved [Franklin and Collins'] marriage.
Franklin, who is known for his fierce religious beliefs, confessed that he and his wife didn't raise their kids to be religious but "to be real." He added:
"In the Franklin family, you'll get the Holy Ghost and these Hands."
Collins and Franklin seem to have a very good relationship, especially if we consider that they have been married for over two decades. However, they have faced some difficulties along the way, including his pornography addiction.
Help me celebrate God's magnum opus❤️ happy 50th my universe pic.twitter.com/SrD9oM9bqO

— Kirk Franklin (@kirkfranklin) December 2, 2019
FRANKLIN OVERCOMING HIS ADDICTION
Franklin once confessed that he hid his addiction from his wife the first year but eventually came clean about it, even labeling it as a "struggle" and "problem."
He talked about his addiction with pastor Tony Evans, who helped him start his healing journey along with Collins. Fortunately, he overcame his struggles with pornography and is in a much better place nowadays.
I am so proud of my children. They are independent thinkers and powerful voices to their generation. We didn't raise them to be religious, but to be REAL. In the Franklin family you'll get the Holy Ghost and these Hands🖤

— Kirk Franklin (@kirkfranklin) November 5, 2020
Back in 2017, Collins and Franklin made headlines again after revealing that counseling saved their marriage. She pointed out that some people try to shy away from counseling and therapy, but those can be helpful.
Collins also emphasized the importance of remembering that the root of a relationship is a friendship. The Franklins are really a role-model couple.