Chris Brown's Mom Joyce Makes Hearts Go Wild Wearing Sheer Top in a Sophisticated Photoshoot
Chris Brown's mom, Joyce Hawkins, worked up a storm and sent fans drooling in a new snapshot shared on social media. Hawkins was the absolute glamor grandma as she flaunted her age-defying looks. 
Iconic singer, Chris Brown's mom, is known for bringing on her styling A-game with her ageless looks and poise. Her latest Instagram show-off was no exception, as Joyce Hawkins had fans buzzing on the timeline.
Hawkins put her full poise on display as she rocked a sheer black ensemble while covering her bosom in a black bra top. The star mom had her black curls styled in a classic chignon while some of the tresses fanned her face.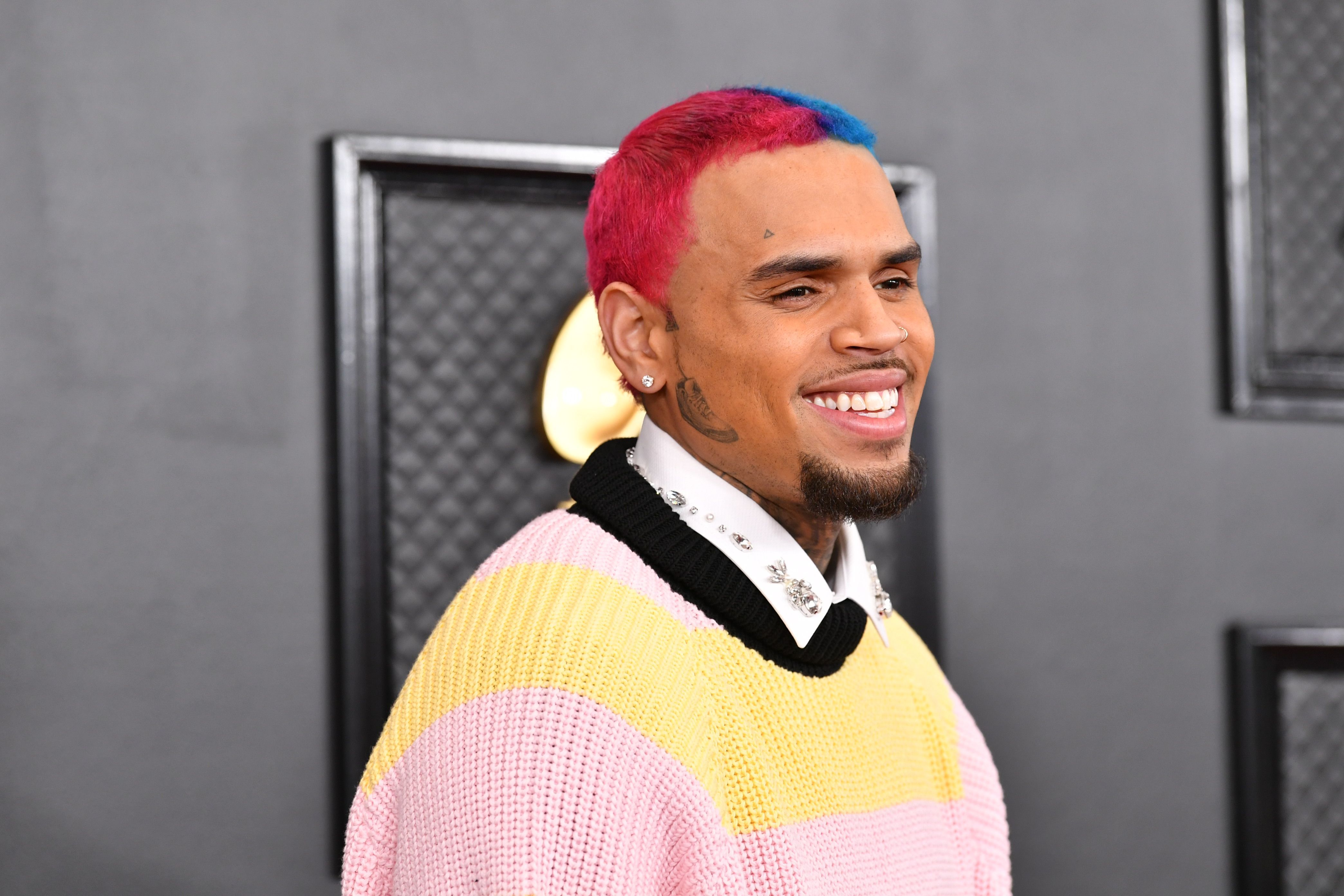 Doing away with any form of jewelry, Brown's mom had her face done up in perfect make up as she stylishly tilted her head to one side to present a sultry look. Hawkins had one hand on her waist as she posed. She captioned:
"JUST A SNEAK PEEK OF MY PHOTOSHOOT…"
Many fans lined their lovely thoughts in the comments as they fawned over Hawkins while sharing sweet words and pleasing emojis. Some fans showed approval with fire emojis as others shared their affection with red hearts.
Hawkins had not been able to hold back tears as she let loose her emotions in public.

With a celebrity son, the matriarch knew she had to prepare for the spotlights. While Brown made a name for himself and gained acclaim for his smooth-sailing music, his mom was right by his side, showing unwavering support and pride.
In past times, Hawkins used to be plus-sized with a much rounder face, and she would often appear at events with her son or be seen in public going about her business. However, her social media engagements doubled up after she underwent a body and face transformation.

One of the first photos she posted presented a bombshell look as she rocked her much slimmer face, full lips, and wild blonde curls. Although Hawkins did not hint at body transformation surgery, some fans speculated she had a facelift.
It is safe to say that Hawkins, who loves to flaunt her beauty, has moved on from the trying times. Gone are the days when her Grammy-winning son was a subject of tabloids and dealt with several vices.
During one of those times, Hawkins had not been able to hold back tears as she let loose her emotions in public. At the time, Brown was given a one month sentence due to his social misconduct. These days, the star singer is a lot calmer and enjoys his role as a dad.