Marques Houston & Wife Miya Look Cute Posing on a Beach with Friends in Twinning T-Shirts
Marques Houston and his young wife, Miya Houston, are so in love, and it shows. The couple was pictured enjoying a beach day with friends.
The "Sister, Sister" actor shared a photo of the lovebirds and four friends, barefoot and enjoying each other's company. The newlyweds looked cute, wearing matching black t-shirts with a big cat design printed on the front.
While Marques wore bright yellow shorts, his wife donned a pair of white shorts that are perfect for the beach. The couples looked picturesque with the vast ocean behind them and the coastline on the far horizon.
Fans couldn't help but praise the cute couple who appeared to be on a triple date with friends who looked just as in love.
One fan commented, "Y'all still with the matching vibes ?I love it!!!!!" and another added, "Oh...how sweet there you all look wonderful. [sic]" 
Marques, 39, and Miya, 19, who are practicing Jehovah's Witness members, got engaged in March 2019, and the lovers wed in August this year. The beautiful ceremony took place at the Eagle Glen Golf Club in Corona, California.
Miya walked down the aisle in a fitted white Jomo Patterson gown, and Marques looked dashing in a white Shaker tuxedo.
The newlyweds were more than thrilled to share their gorgeous wedding photos on social media. In an exclusive interview with PEOPLE, Marques said:
 "The best part for me was seeing Miya for the first time walking down the aisle. She looked like an angel. I was like, 'Wow, this is my bride.' I am definitely blessed to have her." 
Miya said she felt everything went perfectly, and her special day went better than she had expected. 
The Houstons' big day came after much scrutiny and backlash from fans who felt that the wide age gap between the couple was suspicious and a cause for concern. Some accused the "You Got Served" actor of being involved with Miya when she was underaged.
Marques, who is 20 years older than Miya, has maintained that their relationship started when Miya was an adult. In a social media post, the musician denied knowing Miya before meeting her a Jehovah's WItness Convention in 2018.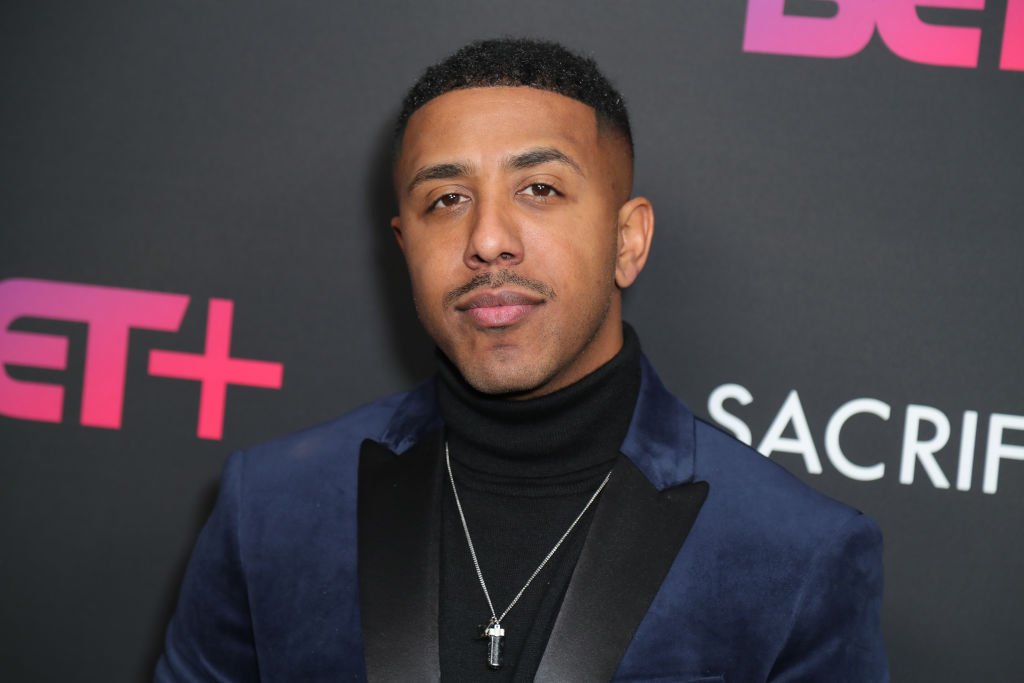 The couple remained unbothered about the gossips and continue to embrace their relationship. Following the wedding, the couple took off to Santa Barbara for their honeymoon, although they were originally going to vacation in Mexico.