Alex Trebek Dead at 80: Celebrities Mourn the Iconic 'Jeopardy' Host
Family, friends, and fans are all broken up about the sudden death of Alex Trebek. The longtime "Jeopardy!" host passed away over the weekend after a battle with cancer.
On Sunday, November 9, 2020, Alex Trebek sadly passed away at the age of 80. The famous and legendary host died after battling one of the highest stages of pancreatic cancer for almost two years.
Taking to Twitter, the game show that Trebek had been hosting for five decades, announced the heartbreaking news of his death. "Jeopardy!" revealed how the star had passed away early on Sunday morning.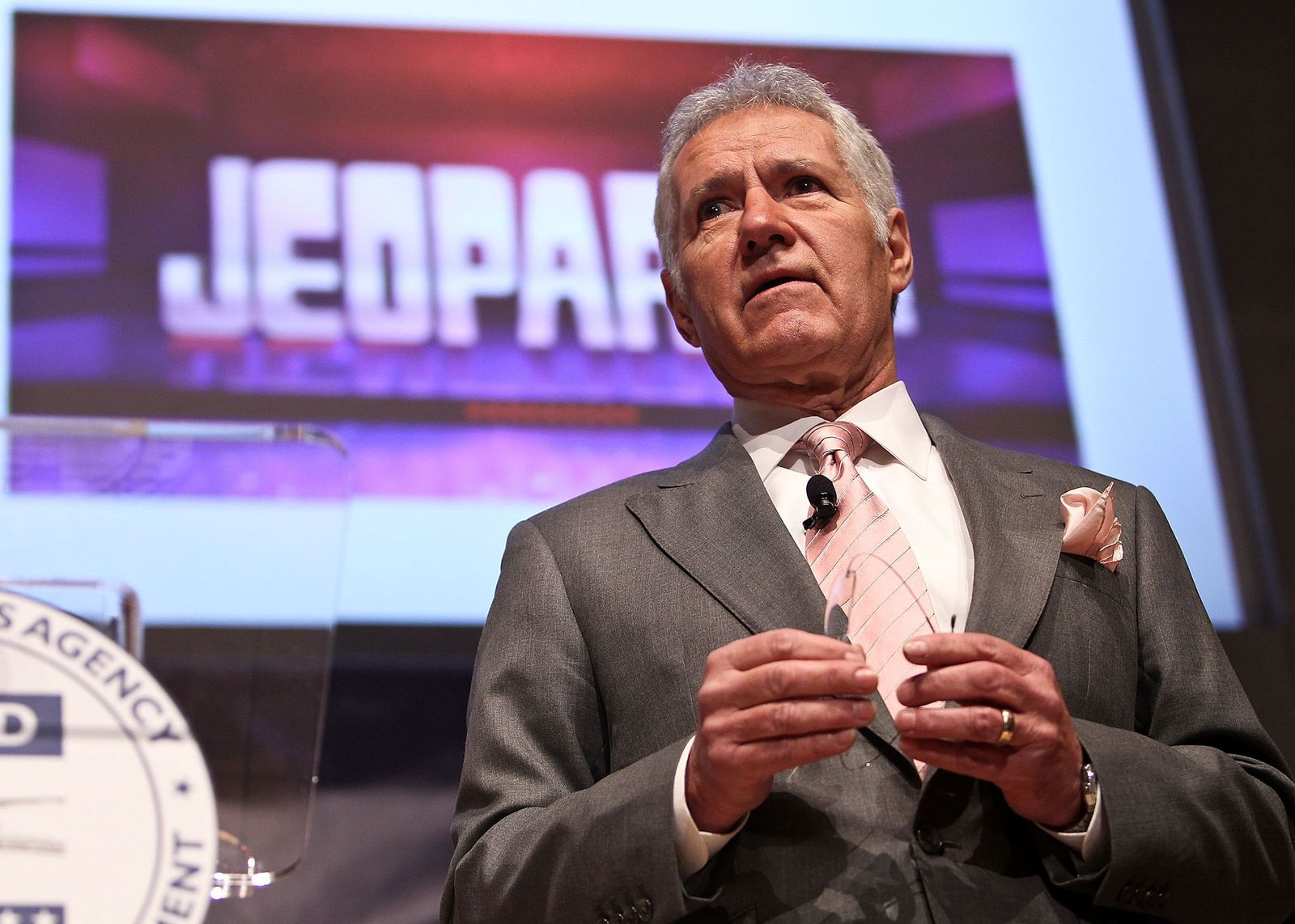 The game show shared how the television show host had died peacefully at his home while surrounded by his friends and family. The series concluded the statement by thanking Trebek.
The first time that the legendary host confessed his diagnosis was in March 2019. At the time, the star revealed on the show that he had been diagnosed with stage 4 pancreatic cancer.
The answer is..... THANK YOU! Alex Trebek. You were grace and guts and humor and deep love.

— Jamie Lee Curtis (@jamieleecurtis) November 8, 2020
After making the announcement, Trebek kept his fans in the loop by giving frequent video updates. He explained how he was getting treatment and how the procedures were affecting his wellbeing.
Since the announcement of his passing, several celebrities have taken to social media to honor the late star. Taking to Twitter, actor William Shatner mourned the star's death writing:
"Very sorry to hear the news about Alex Trebek."
We have lost an icon. Almost every night for more than three decades, Alex Trebek entertained and educated millions around the world, instilling in so many of us a love for trivia. My deepest condolences to his family, friends, and all who are mourning this tremendous loss. pic.twitter.com/XoobAfJwBv

— Justin Trudeau (@JustinTrudeau) November 8, 2020
Shatner also shared his condolences with Trebek's family. Jamie Lee Curtis, an actress, also shared her grief on Twitter quoting the late star's famous words on "Jeopardy!," stating:
"The answer is..... THANK YOU! Alex Trebek. You were grace and guts and humor and deep love."
Alex Trebek was kind enough to film a cameo for our film Free Guy last year despite his battle. He was gracious and funny. In addition to being curious, stalwart, generous, reassuring and of course, Canadian. We love you, Alex. And always will.

— Ryan Reynolds (@VancityReynolds) November 8, 2020
The Prime Minister of Canada Justin Trudeau shared a Twitter image of himself with Trebek. He captioned the post noting how the world had lost an icon in the late television show host.
Actor Ryan Reynolds also took to the same social media platform to honor the late star. He revealed how Trebek had been kind enough to go and film a cameo in Reynold's movie, "Free Guy," in 2019 amid his cancer battle.
I was obsessed with Jeopardy as a nerdy kid growing up in Ohio. I've loved and revered Alex Trebek since I can remember. What an iconic career. RIP Alex Trebek.

— John Legend (@johnlegend) November 8, 2020
Musician John Legend revealed that he had been a big fan of "Jeopardy!" while growing up as a nerdy child in Ohio. He also confessed that he'd revered and loved Trebek since forever.
"How to Get Away with Murder" actress Viola Davis also mourned Trebek's death on Twitter.
Legend ended his tribute by noting how the late star had an iconic career. He also wished the late television show host a peaceful rest, while Steve Harvey also said goodbye with a Twitter post.
My heart is so sad over the passing of the classiest game show host of all time!!! His style was real to me ...... condolences to his entire family and fans #AlexTrebek pic.twitter.com/3zMFAmpAXT

— Steve Harvey (@IAmSteveHarvey) November 8, 2020
Harvey, a fellow show host and comedian, paid tribute to Trebek by posting a photo of the late star on his game show. "The Steve Harvey Show" host mourned his fellow star's passing noting how sad he was to hear the tragic news.  
Harvey shared how classy "Jeopardy!" was and how real Trebek's style had been to him. The show host concluded his post by sharing his condolences with the late star's fans and family.
RIP Alex Trebek. A true, true gentleman and courageous hero. May flights of angels sing thee to thy rest 💛 pic.twitter.com/autbyxnlcs

— Viola Davis (@violadavis) November 8, 2020
"How to Get Away with Murder" actress Viola Davis also mourned Trebek's death on Twitter. Sharing a photo of him on the game show, Davis described him as a courageous hero and a true gentleman.
Trebek is survived by his wife, Jean, and his three children. The late star is survived by his first wife, Elaine Callei's daughter, Nicky, whom he adopted, and his two children with Jean, Matthew and Emily.