See Eddie Van Halen's Son Wolf's Tear-Jerking Message to His Late Dad
Eddie Van Halen, the late guitarist, and co-founder of the rock band Van Halen was honored by his son Wolfgang with a tribute on Instagram that made fans emotional.
Eddie Van Halen was famous for his skills on the guitar and his achievements in the music industry. His son, Wolfgang followed in his footsteps and became the bassist for the Van Halen band. The 29-year-old honored the icon with an emotional message on Instagram that touched the hearts of fans.
On November 6, Wolfgang shared a picture which captured him posing with Eddie. The black-and-white image wasn't enough to dull the happiness radiating between the pair as they smiled for the camera.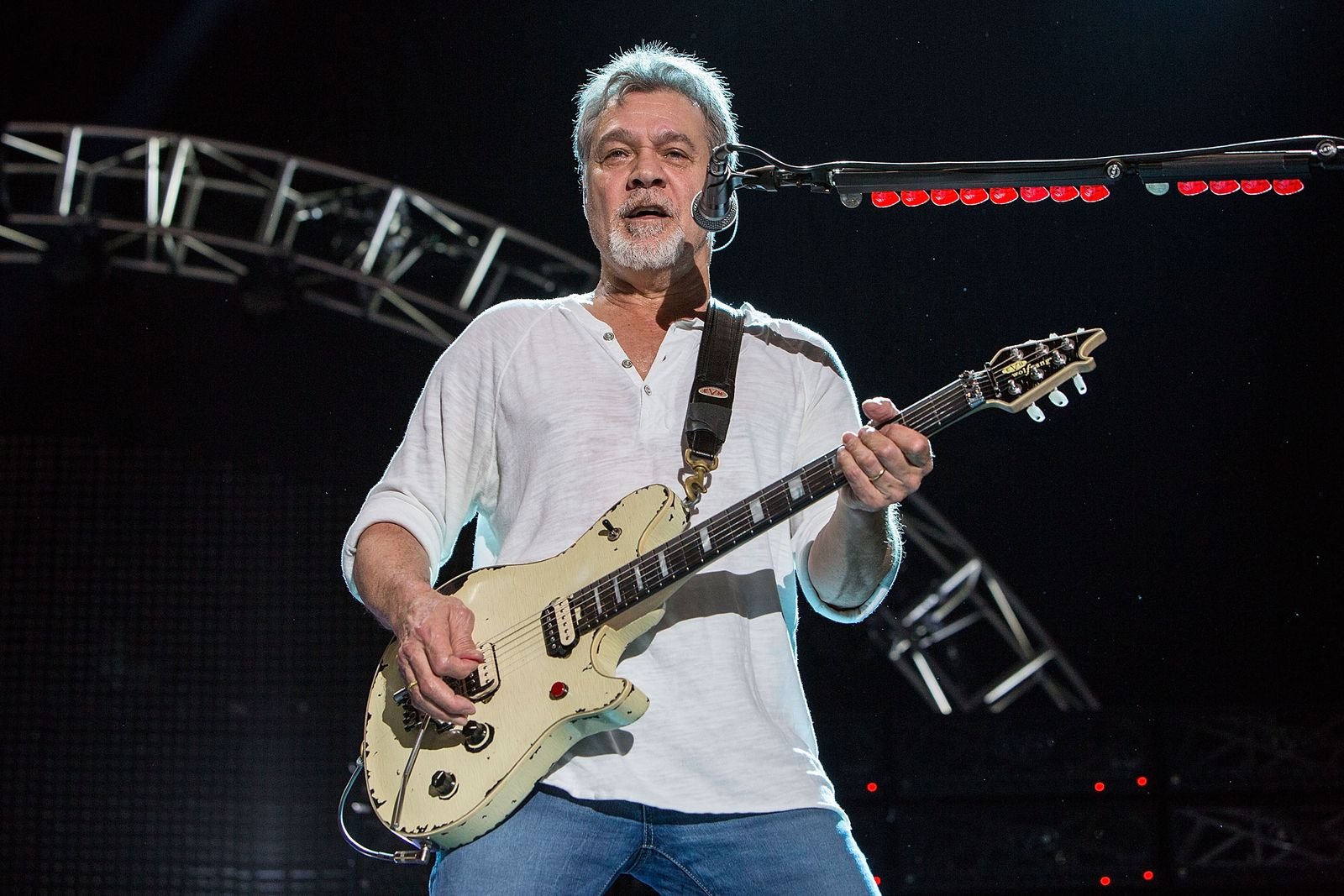 The rockstar captioned the post with a lengthy message where he described how much he missed his father and ended the touching tribute with the words: 
"I love you so much, Pop. It's really hard being here without you."
His heartfelt post received several likes and comments from fans, who gave their condolences and offered prayers for the late singer's soul. While some wished that his son would find peace.
[Eddie Van Halen's] family moved to California in the 60s, where he and his brother, Alex learned to play the piano.
The bassist is the only child of Eddie and Valerie Bertinelli, who were married from 1981 to 2007. The 29-year-old and his mother both wrote emotional messages on social media after the icon died from cancer in October.
Wolfgang gave a statement where he confirmed the news of his father's death and described him as the "best father he could ever ask for" while Bertinelli expressed her gratitude to Eddie for giving her a son and for the opportunity to be by his side when he died.
That same month, the 29-year-old slammed people for spreading rumors after his father's death. He shared a post on Twitter which claimed the Van Halen band wouldn't be disbanding as Wolfgang would be taking his father's place as the lead guitarist.
The post also stated that the late guitarist gave his son and brother, Alex "his blessing" to keep the band running. These statements were denied by Wolfgang in his tweet and he indicated that the rumors were harmful to both fans and his family.
Eddie was born in Nijmegen on January 26, 1955. His family moved to California in the 60s, where he and his brother, Alex learned to play the piano. However, the brothers soon discovered their love for rock music with Eddie on the guitar and Alex on the drums.
They founded the Van Halen band in 1974 with vocalist David Lee Roth and bassist Michael Anthony. The band dominated the rock world in the 70s and 80s but suffered a few break-ups down the road.