Erika Jayne & Tom Girardi's Relationship Timeline — from 1st Meeting at a Restaurant to Divorce
On November 3, 2020, Erika Jayne, the reality star from "The Real Housewives of Beverly Hills" filed for divorce from her lawyer husband. In this article, we have a look at the timeline of their relationship together.
Erika Jayne, 49 in 2020, and Tom Girardi, 81 in 2020, met each other for the first time more than 20 years ago. At the time, Jayne was working as a cocktail waitress at Chasen's, a famous restaurant in Los Angeles.
Girardi was a regular patron at the establishment. Jayne was 27 at the time and she was divorced with a young son, Thomas who was 26 in 2020, and marriage wasn't what she was looking for.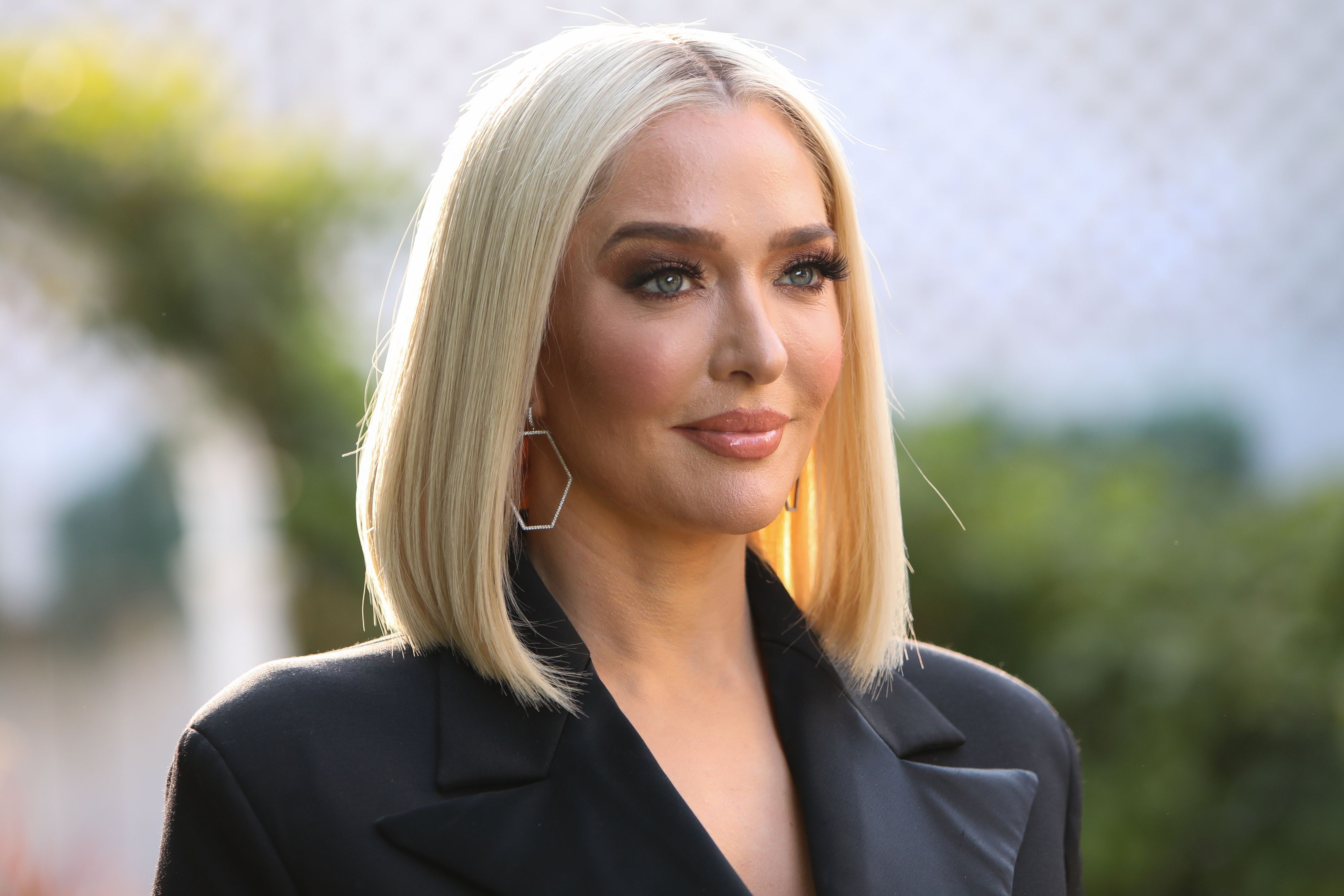 "The Real Housewives of Beverly Hills (RHOBH)" reality star ended up having a year-long friendship with Girardi. In her memoir, "Pretty Mess," she confessed how the attorney had worked his way up just as she did.
He eventually asked her out and the pair had a connection. After dating for a couple of months, Jayne moved in with Girardi, and six months later he proposed marriage to her and she said yes.
In 1999, the attorney and the television personality got married at Chasen's. This was the second marriage for Jayne whose first husband was Tommy Zizzo, and it was the third one for Girardi.
In 2018, the reality star explained how their relationship was judged because of the 33 year age difference between them. She revealed that people thought she was marrying the attorney to have a child with him and get his money.
"I have great love and respect for Tom and for our years and the lives we built together," @erikajayne said. #RHOBH https://t.co/ZGIo08SNfG

— Bravo (@BravoTV) November 3, 2020
Jayne started appearing on RHOBH in 2015 but for the most part, she kept her relationship off-camera. However, her husband did make occasional appearances throughout the show's seasons.
During a 2017 episode of the show, Jayne was seen having dinner with her husband. She explained how not seeing each other all the time helped their relationship become stronger instead of it becoming detrimental to them.
After 17 years of marriage, the reality star revealed what other tools had helped their relationship last so long. She confessed that they were friends who were able to get some common ground around their issues.
Jayne, whose first job was a commercial when she was little, also noted that they liked the same things and saw the world in the same manner. The last thing that worked for them was being able to root for and support each other in their individual lives.
'RHOBH' Star Erika Jayne Files to Divorce Husband Tom Girardi https://t.co/sFtQE3D6Ec

— TMZ (@TMZ) November 3, 2020
Her divorce from Girardi came as a surprise to many people after the pair had been married for 21 years in 2020. In a statement to "People" magazine, the reality star candidly said:
"After much consideration, I have decided to end my marriage to Tom Girardi."
Jayne confessed how she wasn't taking this step easily or lightly. She revealed that she still had great respect and love for her husband and the lives they had built together over the years.
One unconventional thing about Jayne and Girardi's marriage was that he refused to wear a wedding ring.
In a 2017 "Andy Cohen Then & Now," interview, the television personality actually shared that she and her husband didn't have a prenuptial agreement. Girardi is most famous for his well-known class-action lawsuit against Pacific Gas & Electric.
The case became the inspiration for the film "Erin Brockovich." The movie featured actress Julia Roberts who played her role so well as the main star leading her to win Best Actress at the Oscar Awards.
One unconventional thing about Jayne and Girardi's marriage was that he refused to wear a wedding ring. The lawyer revealed to the reality star that he'd never worn a wedding band before because he found them uncomfortable.