RHOBH Star Erika Jayne, 49, Files for Divorce from Tom Girardi, 81, after 21 Years of Marriage
Erika Jayne, the reality star of "Real Housewives of Beverly Hills," has filed for divorce from her husband Tom Girardi. The couple was together for 21 years before this shocking revelation.
Erika Jayne, 49, met her husband Tom Girardi, 81, many years ago at Chasen's in West Hollywood. At the time, she was working as a waitress serving cocktails and Girardi was a frequent customer.
After working at the restaurant for a year, one night she decided to slip her number to the lawyer she had her eyes on. The confession about how they met was made in the reality star's 2018 tell-all memoir, "Pretty Mess."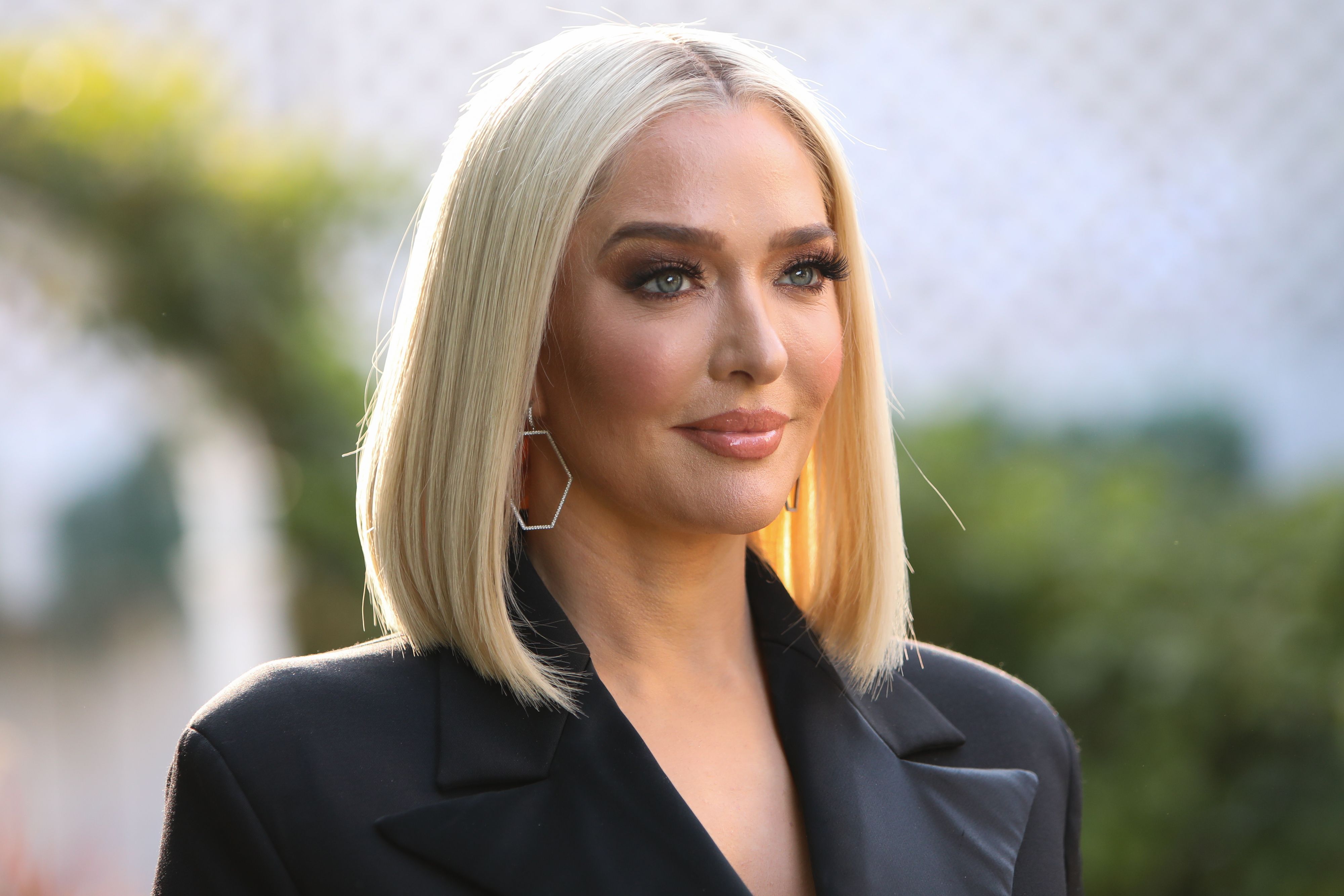 The "Real Housewives of Beverly Hills (RHOBH)" star noted in her book how the interaction between her and Girardi went down that fateful day. She revealed that they were standing in front of a giant fireplace when she asked him if he'd heard she was single.
Within six months, the couple was already engaged and in 1999 they got married. Sadly, the pair are now going their separate ways with Jayne filing for divorce after being with her husband for more than two decades.
Jayne spoke to "E! News" about the end of her relationship stating: "After much consideration, I have decided to end my marriage to Tom Girardi." Sharing how hard taking this step was for her she added:
"This is not a step taken lightly or easily."
'RHOBH' Star Erika Jayne Files to Divorce Husband Tom Girardi https://t.co/sFtQE3D6Ec

— TMZ (@TMZ) November 3, 2020
The reality star also clarified how much respect and love she still had for her husband and all the years they've been together. Jayne has asked for privacy and respect as they handle the divorce process.
In 2017, the star shocked fans on "Andy Cohen's Then & Now" show when she confessed to the host that she didn't have a prenuptial agreement with Girardi. The reality star explained, at the time, that her husband was a powerful attorney and the agreement wouldn't make a difference.
Jayne revealed how her husband, whom she nicknamed "The Boss," would get his way regardless of whether she had a prenuptial in place or not. She noted how he'd figuratively rip the legal document apart within seconds.
Besides Jayne's divorce, which she filed for on Tuesday, another RHOBH star recently left the series.
Her marriage to Girardi isn't the first one she's been in. The star was married before to Thomas Zizzo, a man she shares one son with named Tommy Zizzo, 26, whom she had when she was just 20.
Throughout her marriage to the lawyer, Jayne has found herself having to defend things like their age difference and so much more. Back in April 2020, her RHOBH co-star Garcelle Beauvais questioned her about her sex life with her husband.
Shocked by the blunt question, she spluttered on her food but acknowledged how this was a common question she got. She explained that they weren't always having sex as they had bills to pay.
Besides Jayne's divorce, which she filed for on Tuesday, another RHOBH star recently left the series. Denise Richards, 49, left the reality show and will now be spending more time with her family.
She only stayed on the series for two seasons but now she's going to be more available for her family. Richards is married to Aaron Phypers, and she has three daughters, Eloise, 9, Lola Rose, 15, and Sam, 16.