Kris Jenner and Granddaughter Dream Pose in Ruffled Dresses in Her 65th Birthday Photos
On Kris Jenner's birthday, her son Rob Kardashian took to his Insta story to post lovely photos of Jenner and his daughter, Dream, as the trio smiled warmly and in high spirits.
Rob Kardashian celebrated his mom Kris Jenner on her birthday with a beautiful picture that showed them smiling warmly at the camera.
Jenner, mother of 6, struck a pose as she held a cake while leaning on her son. Kardashian wished his mom a happy birthday and tagged her on the post.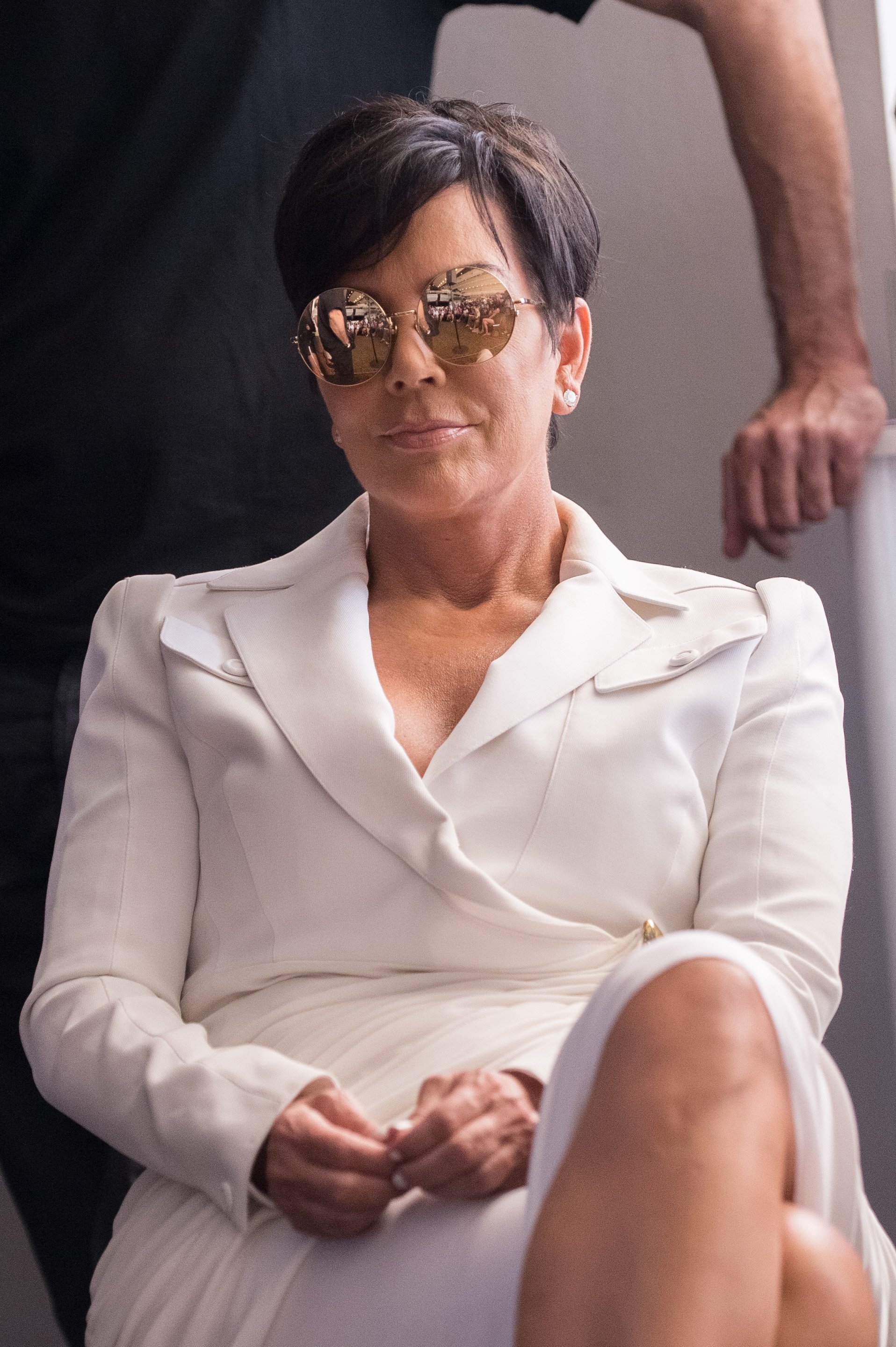 The Insta story's highlight was an adorable grandmother-granddaughter moment, which showed Jenner with Kardashian's daughter, Dream Renee.
The little girl wore a flower-printed dress as she sat on the lap of her grandmother, who sported a black long-sleeved dress. The proud son and father captioned the picture:
"Happy Birthday Lovey??????????."
Kardashian is the youngest of Jenner's four children with her ex-husband, Robert Kardashian. Jenner ended their 13-year marriage in 1991 after she was caught up in an affair.
After the split, she married Bruce Jenner and had two daughters with him, Kendall and Kylie Jenner. She raised her six children in Los Angeles.
In return, the Kardashian family leveled allegations of drug abuse and child abuse against Chyna.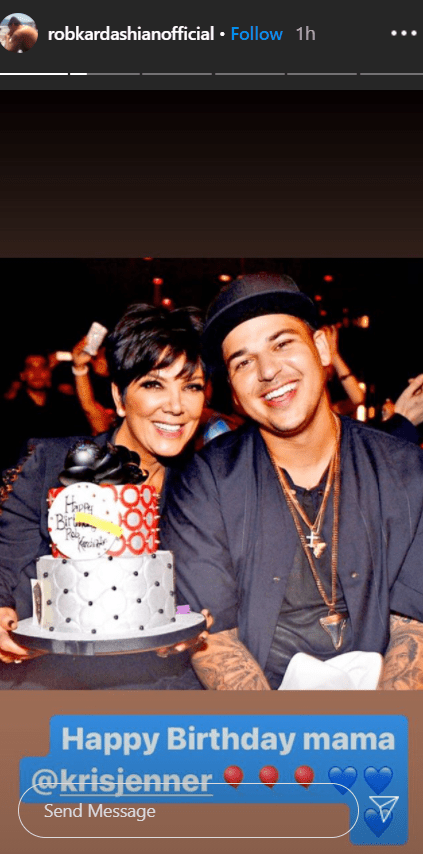 Kardashian is the only son amongst his sisters, Kim, Khloe, Kylie, Kendall, and Kourtney, who rose to fame in 2007 due to the popular reality show "Keeping up with the Kardashians."
Despite his financial difficulties, Dream's father made his health a priority as he worked towards losing weight to avoid an untimely death.
Years after, another reality television show called "Rob & Chyna" spun up in 2016 when Kardashian started dating former stripper and media personality, Blac Chyna.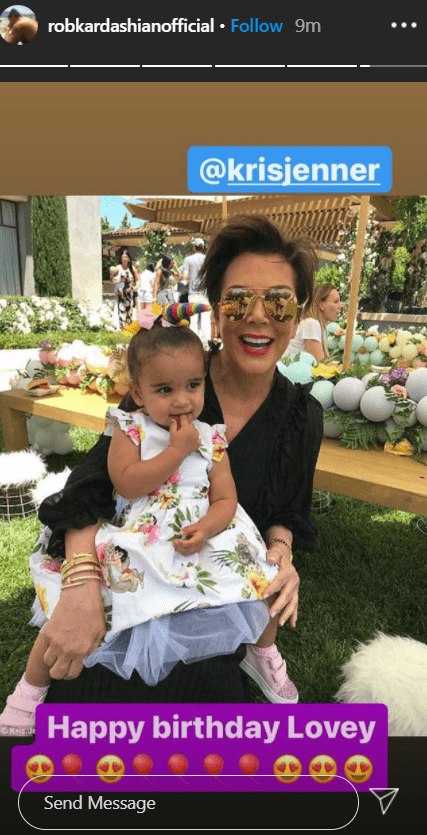 Things moved pretty quickly as the couple welcomed Dream on December 10, 2016. After Kardashian suffered a health scare caused by diabetes in December 2016, it was revealed that the father-of-one had parted ways with Chyna. 
The 33-year-old started to suffer financially and had to sell half of his Arthur George sock line to his mother and demand child support income from his ex.
While Jenner struggled to foot her son's bills, she had other things coming as Chyna sued the Kardashian/Jenner family for damaging her career in 2017.
In return, the Kardashian family leveled allegations of drug and child abuse against the influencer, which her attorney debunked, stating the young mother loved her children.
The family has rallied around Kardashian, with Khloe serving as a second mom for Dream. The little girl has a soft spot for her aunty, who constantly includes her in play dates with her daughter, True, and the other cousins.