ET: Kelly Clarkson Responds to Father-in-Law's Company Lawsuit against Her
The "American Idol" first-season winner has seen many changes in her personal life during this eventful 2020, but she is not letting anybody intimidating her and is fighting back.
38-year-old singer and TV personality Kelly Clarkson has been in the middle of a legal battle over alleged unpaid commissions to her former management company Starstruck Management Group, and she is no backing up.
The talent management agency, owned by her former father-in-law Narvel Blackstock, sued Clarkson back in September, claiming that the star has failed to pay them $1.4 million, a sum that could rise to $5.4 million by the end of the year.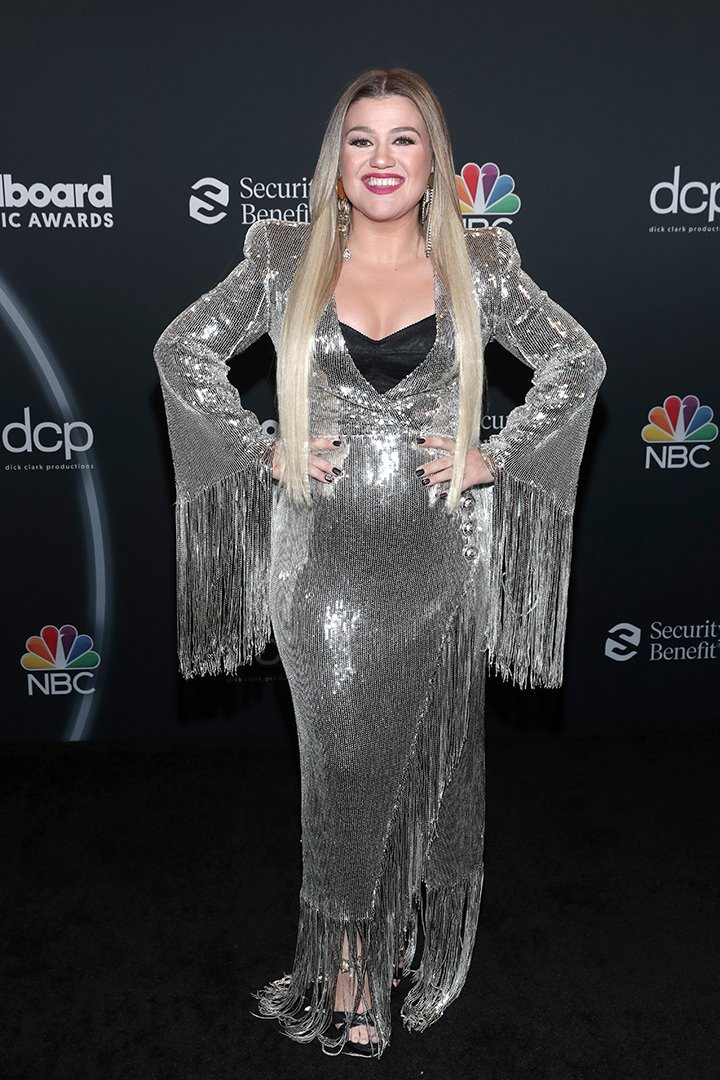 As it has since surfaced, Clarkson and Starstruck never put their management agreement in writing, since it was reportedly a verbal negotiation by her attorney and her business manager 13 years ago.
Now, Clarkson has responded to the suit with another legal action, filing a labor petition on October 20 on which she accuses the talent agency of violating the California Labor Code by working without a license.
Because of this, Clarkson's legal team argues, all agreements with Starstruck  should be "declared void and unenforceable," and she is now requesting the return of previous commissions paid to them. 
A MESSY DIVORCE
Clarkson's legal response adds to the messy divorce the singer is going through, with her petition expressively signaling her estranged husband, Brandon, and his father, Narvel, as unlicensed talent managers.
The legal battle over management commissions happened right after Clarkson and Brandon's split was announced in July 2020, following seven years of marriage during which she welcomed two children together.
It was Clarkson who filed for divorce from the music manager on June 4, citing the typical irreconcilable differences, later opening up about it on her namesake talk show, on which she vowed to protect her children above anything else.
"I'm usually very open and I usually talk about everything but in this case I will talk a little bit here and there about how it affects me personally, but probably won't go too far into it because I'm a mama bear and my kids come first," she said upon returning to the "Kelly Clarkson Show" on September21.
Apart from sharing daughter River, 6, and son Remington, 4, with Brandon, Clarkson has also been the stepmother of Brandon's older children; Savannah, 19, and Seth, 12.
As she recently shared with ET, she has to take her older children into account, since they are the most affected by having a prominent parent undergoing a high profile divorce.
But besides wanting to protect her children and step-children from the public scrutiny, Clarkson made clear that there is nothing to hide behind her divorce, admitting that all divorces are unpleasant.