Savannah Guthrie Reunites with Her 2 Kids — See the Sweet Photos
The "Today" show's co-anchor had to be away from her beloved children for a few days because of her job covering the 2020 election, and she had a sweet reunion with the two of them upon her return.
Following an intense week in Washington D.C. covering the US presidential election, 48-year-old broadcaster and media personality Savannah Guthrie was happy to return to her home in New York City to reunite with her children.
Upon arriving home, Guthrie was captured in a couple of lovely snapshots by her husband, 52-year-old communications consultant Michael Feldman, which she went on to share on her Instagram feed on November 8.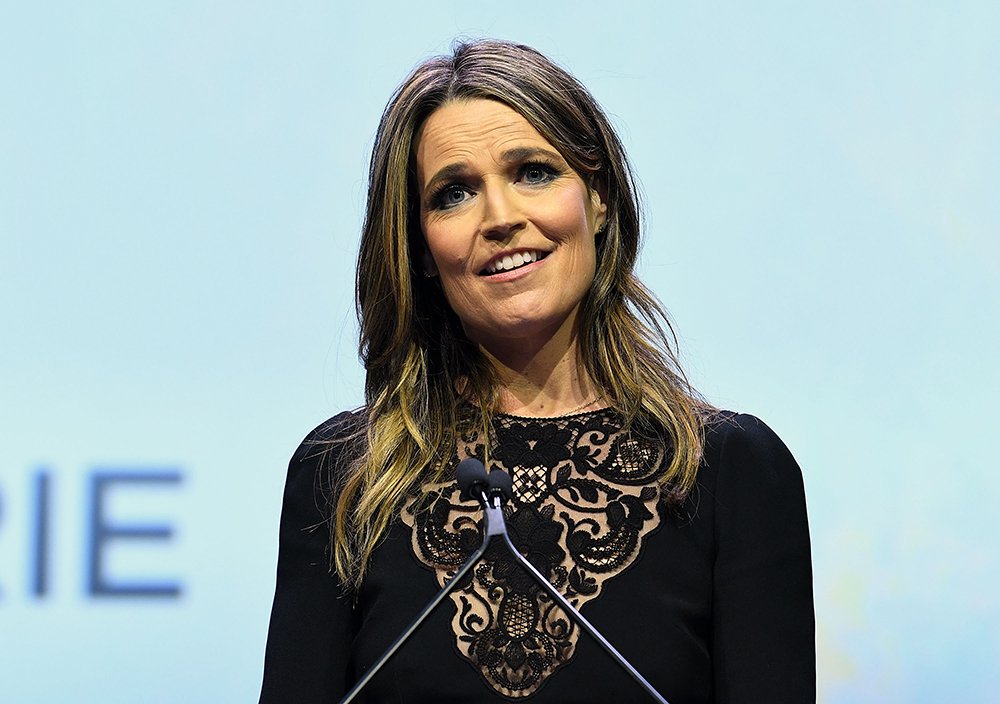 In the post, Guthrie appeared alongside 6-year-old daughter Vale Guthrie Feldman and 3-year-old Charles Max Feldman, with the doting mother holding her two children between her arms and chest as she looked at the camera. Guthrie wrote:
"The reunion I've been waiting for all week."
The post was well-received among Guthrie's fans and followers, who took to the comments section to leave loving and supportive messages, praising her and thanking her for her job covering the election.
"You did such a wonderful job! You're amazing!" wrote a fan. "Sweet photo!! Thanks for keeping us up to date this past week. I appreciate you & your journalism team. Have a blessed day," added another user.
A JOURNALIST IN THE MAKING
Guthrie is the kind of celebrity mother that regularly gushes about her children on social media, and she recently was pleased to discover that her daughter Vale already has the curiosity of a journalist.
On October 29, Guthrie took to her Instagram profile to share the hand-written letter the 6-year-old left for "the tooth fairy," and it was filled with questions that made the mother-of-two very proud.
In the post's caption, Guthrie translated what Val wrote, and it is safe to say that the little girl already knows how to get to the point with the best questions, proving that she takes after her famous mother.
THE YOUNGEST IN THE HOUSE
Just a month from now, Guthrie's youngest child, son Charley, will be turning 4 years old, and we can expect his mother to mark the milestone in a significant way on her social media, as she has done every year since his birth.
On December 8, 2019, when Charley turned 3, Guthrie shared two posts about it, publishing pictures from the adorable boy's previous birthday celebration and stating how proud he continued to make her.
"Three years old and ready to paaaarrrrty," Guthrie captioned another slideshow of photos that started with a family portrait of the party-of-four posing for the camera as they are about to cut Charley's blue birthday cake.