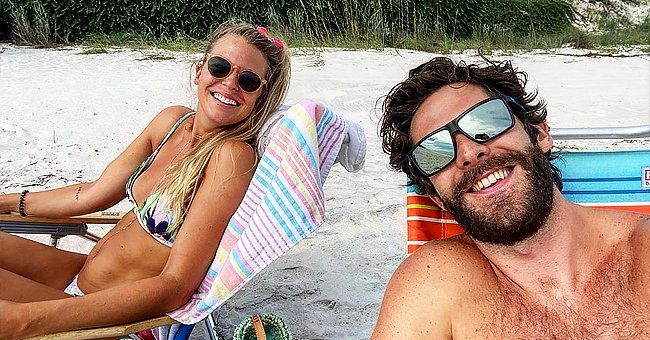 instagram.com/thomasrhettakins
Thomas Rhett Pens Beautiful Message to Wife Lauren Akins on Her 31st Birthday
Country music singer-songwriter Thomas Rhett recently celebrated his wife, Lauren Akins' 31st birthday. The loved-up couple has been married since 2012.
Lauren Akins turned 31 on November 8, and to mark the special occasion, Thomas Rhett took to his Instagram handle to write a sweet message to his beloved wife.
Along with an adorable photo of Akins holding her Harry Potter birthday cake, the "Crash and Burn" singer wrote: "Happiest of birthdays to my lovely wife [Lauren Akins]."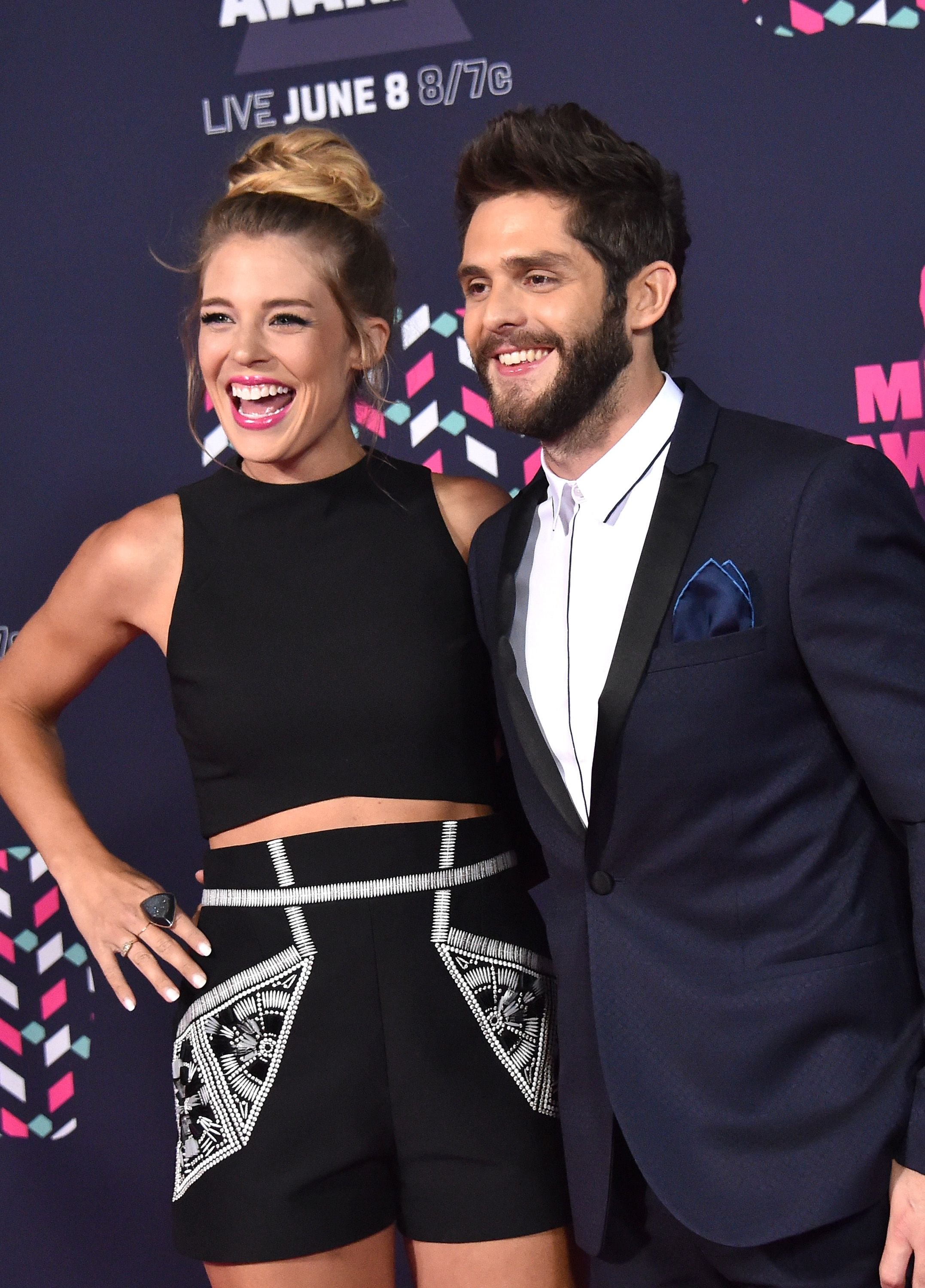 Thomas Rhett and wife Lauren Akins at the CMT Music Awards on June 8, 2016, in Nashville, Tennessee. | Photo: Getty Images
The 30-year-old star added that Akins continues to amaze him as a mother, giver, and friend. He also lauded his wife for loving her friends unconditionally. Rhett gushed:
"You get more and more beautiful every single day."
The acclaimed singer went on to say that he considers himself to be one of the luckiest men in the world. He said he thanked God for letting him spend his life with Akins.
Rhett, the son of country music singer and songwriter Rhett Akins, concluded his heartwarming post, saying he hopes his wife felt loved and that he loves her very much.
Rhett and Akins marked their 8th wedding anniversary in October. The couple is doting parents to daughters Willa Gray, 5, Ada James, 3, and 8-month-old Lennon Love, as reported by PEOPLE.
In their late teens, Rhett and Akins eventually formed serious relationships with other people.
Meanwhile, the singer's sweet tribute post for Akins comes just about a week after sharing one for Willa Gray, who turned five on November 1. Rhett praised his daughter for her "kindness," "selflessness," and "hilariousness."
Rhett and Akins began a relationship in 2011 after they reconnected at a party for the latter's sister, according to US Weekly. The twosome has known each other since they were first graders in Valdosta, Georgia.
At 13, Rhett and Akins attended church camp together. The pair started dating two years later. However, their relationship did not work at the time. Rhett once confessed in an interview that he and Akins remained "best friends" after they decided to stop dating.
In their late teens, Rhett and Akins eventually formed serious relationships with other people. In fact, the singer almost tied the knot with someone else, and Akins did, too.
Fortunately, Akins' father intruded. He called Rhett, asking that he admit his true feelings for his daughter. He even threatened to tell Akins himself if the singer refused to.
Later on, Akins took a break from her relationship at the time. That was the moment when Rhett saw his chance. In 2011, he attended Akin's sister's graduation party, where he finally confessed his feelings for Akins.
In October 2012, Rhett and Akins walked down the aisle in Nashville. The loved-up couple, who were both 22 years old at the time, had their honeymoon in Oahu.
Please fill in your e-mail so we can share with you our top stories!