'Yellowstone' — Truth behind Jamie Dutton's Biological Mother
Popular Paramount Network series, "Yellowstone," ended its third season with the truth about Jamie Dutton's birth mother. Here's a look into details provided in the epic season.
The third series of "Yellowstone" came to an end with one of the show's main characters, Jamie Dutton finding out his ancestry's truth. Without a doubt, this truth is bound to affect how things unfold in the upcoming fourth season.
In season three, Jamie needed his birth certificate, but on receiving it, he discovered that his parents, John and Evelyn Dutton, were not his biological parents.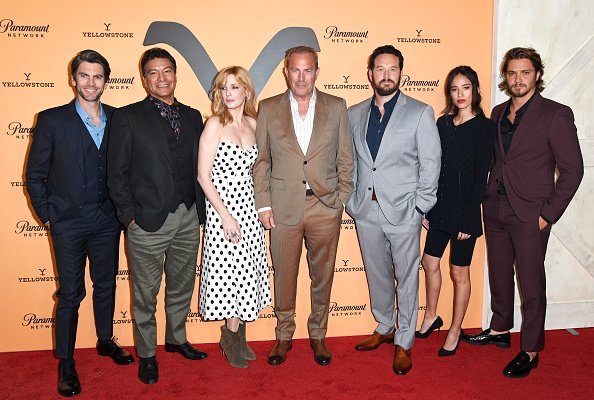 On the certificate were two strange names, and this left Jamie puzzled as he had always believed he was born by the Duttons. If John and Evelyn were not Jamie's birth parents, then his biological parents must be out there.
Jamie was born as James Michael Randall to a couple named Garrett Randall and Phyllis Mary Randall, who had quite a rough marriage.
When their son was only three months old, Garrett got into an argument with Phyllis, which ended in him beating her to death. For this, he was arrested and sentenced on a count of third-degree murder.
Following his father's sentence, little Jamie was adopted by John and Evelyn, who both agreed to keep the truth about his biological parents hidden.
After finding out the truth about his parents, Jamie confronted John and lashed out at him for hiding the truth from him for so long.
With the help of his assistant, Jamie tracked down Garrett, and they arranged a meeting.
However, John explained to Jamie that his biological mother was killed before she got a chance to show him how much she loved him.
John also noted that he would always call Jamie his son because he had protected, guided, and loved him since he was a baby.
After their conversation, Jamie became calmer and got used to the idea of knowing John was not his real dad. However, he still wished to meet his birth father.
With the help of his assistant, Jamie tracked down Garrett, and they arranged a meeting where the older man apologized for his actions towards his late wife, Phyllis.
According to Garrett, he was a drug addict when Jamie was a baby, which caused him to lash out at Phyllis on the day he beat her to death.
Though it remains unclear what Jamie will do with the new revelation about his parentage, it has been predicted that he could act in one of three ways.
While some believe Jamie will turn on his family as revenge for his past feuds with John, some others think this new truth might be the one thing that brings him closer to the ones who have always loved him —the Duttons.