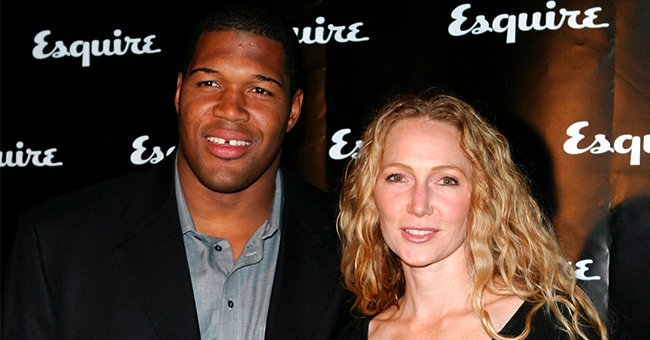 Getty Images
Page Six: Michael Strahan Settles Claims about Ex-wife's Alleged Abuse of Their Twin Daughters
"Good Morning America" host Michael Strahan has settled claims that his ex-wife, Jean Muggli, abused their 16-year-old twin daughters.
Former NFL star Michael Strahan, who reportedly owes $15.3 million to his ex-wife, Jean Muggli, alleged before the North Carolina court that the latter showed a pattern of abusive behavior toward their daughters, Sophia and Isabella.
However, those claims were dismissed on October 13, as both exes have settled on a shared custody arrangement, according to court papers filed in New Hanover County District court.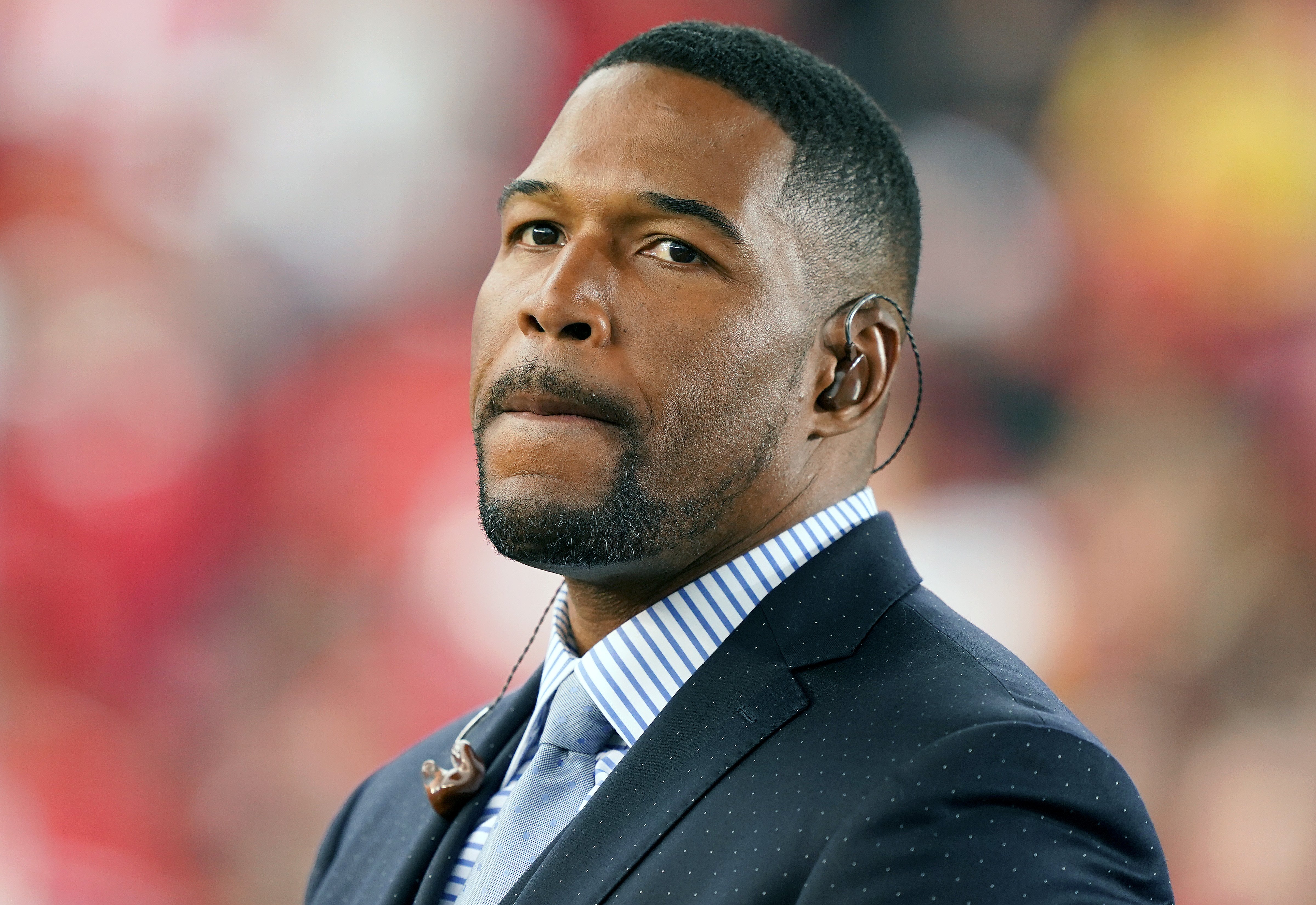 TV host Michael Strahan attends the NFC Championship game at Levi's Stadium in January 2020 in Santa Clara, California. | Photo: Getty Images
SPLITTING CUSTODY
Amid the bitter battle between him and Muggli, who divorced from each other in 2006, Strahan wants their daughters to live with him in New York City.
Eventually, his ex-wife, who is living in North Carolina, agreed to have an Upper West Side apartment so the twins can still attend their private schools until they finish high school.
The former couple will also split custody with their daughters. Isabella and Sophia are expected to live with their parents in alternate weeks.
ONE UNRESOLVED MANHATTAN CASE
A source from Muggli's camp reportedly told Page Six that the Manhattan case she filed against the TV show personality in June 2019 has yet to be settled.
Muggli claimed that Strahan owes her annual cost of living adjustments to the child support payments. They have yet to agree as to how much the increase will be for child support.
As the monetary support remains undetermined, Muggli reportedly accused Strahan of not living up to his promises, including the payments for their daughters' horse-back riding lessons.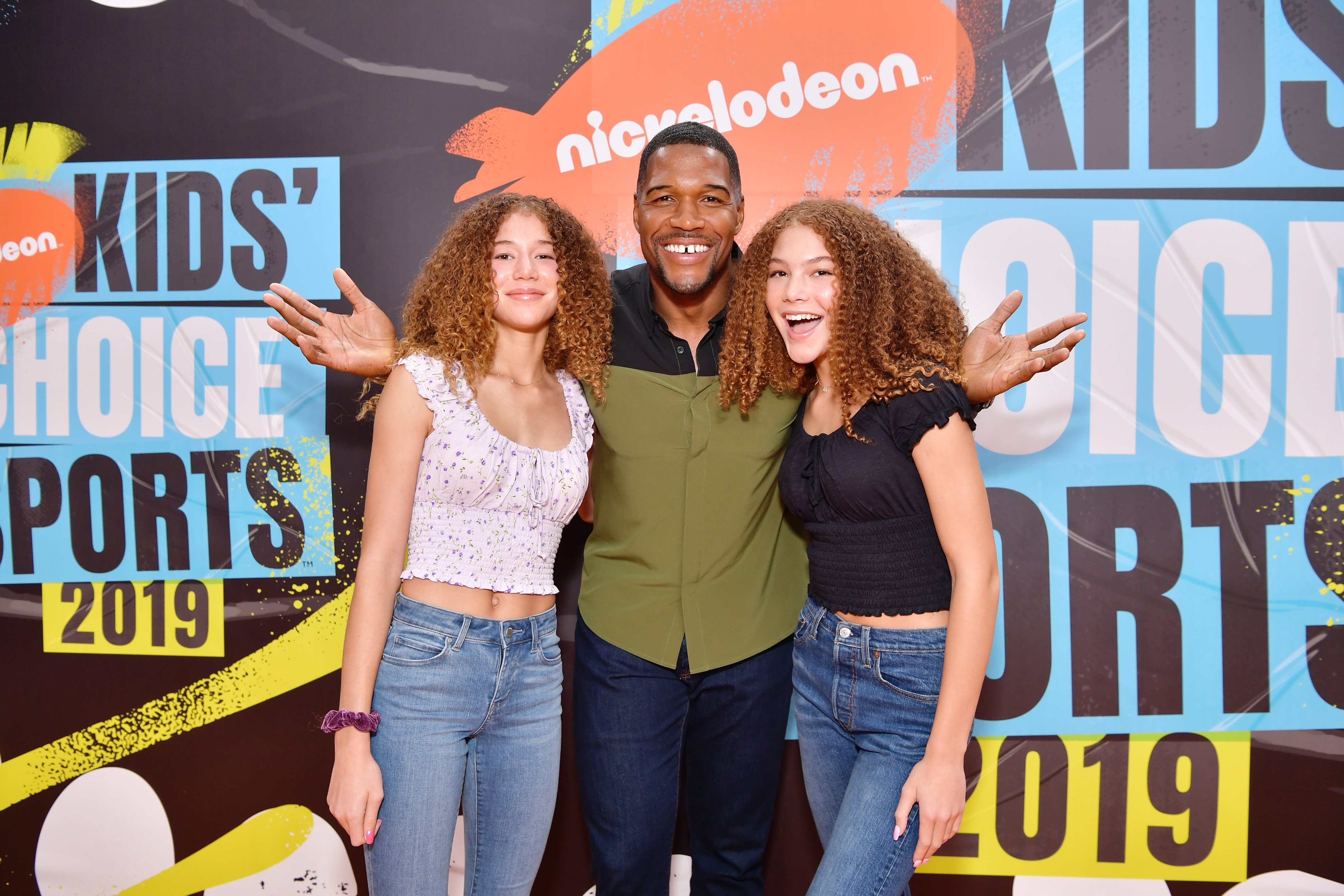 Former NFL star Michael Strahan with daughters Sophia and Isabella attend the Nickelodeon Kids' Choice Sports 2019 at Barker Hangar in July 2019. | Photo: Getty Images
As for Strahan, a source from his camp also claimed that Muggli refused to accept payments intended for child support unless the TV host would agree to modify the terms based on the New Jersey Divorce Decree.
Under the decree, Strahan will be obliged to continue to give support payments for several years after the children reach adulthood.
Amid the unresolved case between him and Muggli, Strahan admitted that getting a divorce is tough.
A CONTENTIOUS RELATIONSHIP
Before Strahan and Muggli bitter's divorce, many of their neighbors back in Montclair, New Jersey, recalled that the couple's relationship had been controversial.
One resident reportedly said that the football star and Muggli would have loud fights in their house. Another one recalled that Muggli caused a scene outside the house, where she threw Strahan's things out.
Amid the unresolved case between him and Muggli, Strahan admitted that getting a divorce is tough. But Strahan shared that there's nothing to be afraid of since he's doing it for his children.
Amid their parents' legal battle, Sophia and Isabella continue to live a normal life. In September, the twins enjoyed a sunny walk on the street with their adorable family dog, Enzo.
Sophia took to her Instagram Story to share a picture of herself with her twin sister making a peace sign. She also shared a snap of their cute brown dog, which appeared to be having the best time hanging out with the girls.
Please fill in your e-mail so we can share with you our top stories!