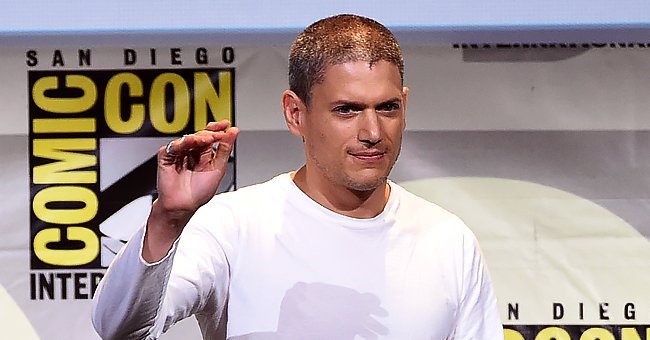 Getty Images
'Prison Break' Wentworth Miller Out of Season 6, Co-star Dominic Purcell Supports Decision
"Prison Break" star Wentworth Miller has decided he would no longer be a part of the long-running show, and he has the full support of his fellow star and pal, Dominic Purcell.
Wentworth Miller, who plays the pivotal role of "Prison Break's" Michael Scofield, has decided he would no longer be on the show. Following his announcement, fans showed mixed reactions to his plans of exiting the show.
On his Instagram page, Miller, 48, shared a candid post where he outlined his grievances to some reactions from critics.
The star noted that they had been getting unpleasant on his page, which he took out time to disapprove. Miller left the image part of his post bare as he gave an extensive write up in the caption.
The TV star noted that he appreciated the well-wishes from fans but, at the same condemned how some individuals took it upon themselves to criticize him.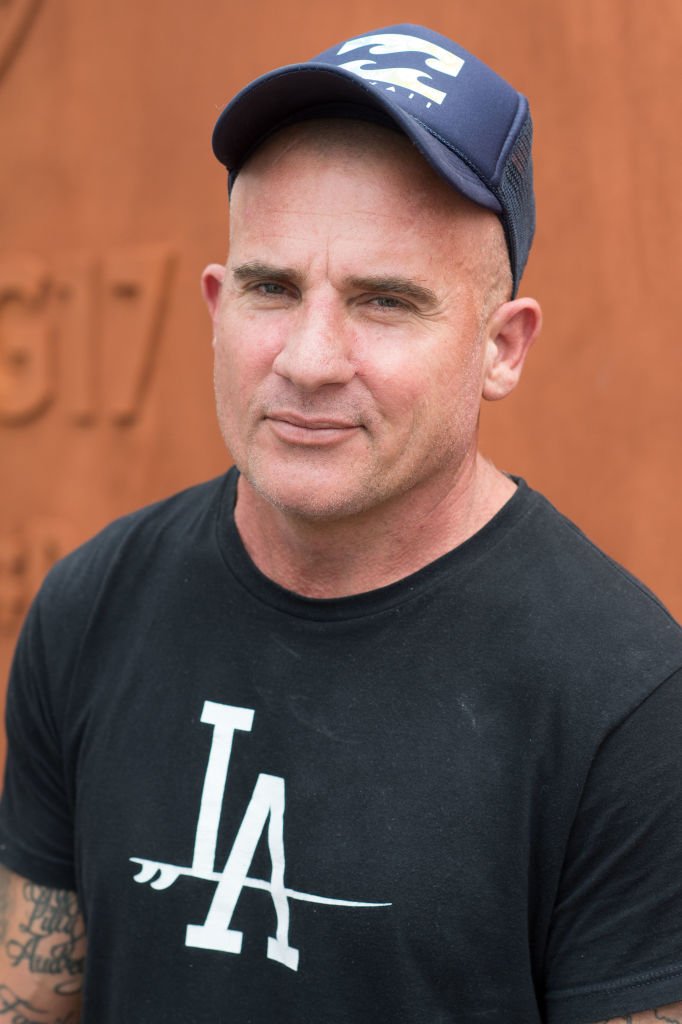 Actor Dominic Purcell at the 2017 French Tennis Open - Day Six at Roland Garros on June 2, 2017 | Photo: Getty Images
The star actor made it known that his decision stemmed from playing Michael Scofield, who is a straight character as opposed to his own sexuality. While fans shared their opinions, the actor also got the attention of fellow star Dominic Purcell, who commented:
"It was fun, mate. What a ride it was. Fully support and understand your reasoning…"
Purcell went on to encourage the 48-year-old to keep speaking his mind and keeping it real on social media. The TV star also noted that he was glad that Miller took the decision suitable for his health and state of mind.
However, these days, the award-winning actor is determined to stand by his reality.
Just like Purcell, Miller's "Prison Break" colleague, Sarah Wayne Callies, showed her support in an Instagram post.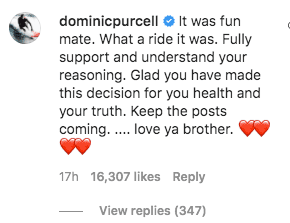 Dominic Purcell's comment on Wentworth Miller post on Instagram | Photo: Instagram/wentworthmiller
Callies played the role of Dr. Sara Tancredi, Scofield's love interest. In her post, she shared a cozy photo of their TV characters while showing her unwavering support.
It has been a long time coming for Miller, who summoned substantial courage to be able to own up to his sexuality back in 2013. At the time, he also rejected the Petersburg International Film Festival invitation because he disapproved of how gay people were treated.
After coming out, Miller's declaration constantly plagued his career, and critics often scrutinized his role in "Prison Break." The adverse reactions also managed to get to his social media page, which did not sit well with him.
However, these days, the award-winning actor is determined to stand by his reality while not letting the naysayers get to him, and "Prison Break" fans might just have to do without the original Michael Scofield.
Please fill in your e-mail so we can share with you our top stories!