Chris Brown's Mom Joyce Hawkins Looks Ageless in Denim Outfit with White Accessories
Chris Brown's mum Joyce Hawkins looked adorable in a recent stunning and age-defying picture, posing in a cool denim jumpsuit with matching accessories.
Good looks seem to be a common trait between singer Chris Brown and his 56-year-old mother Joyce Hawkins, whose recent post got fans swooning.
Hawkins mesmerized fans with her age-defying look in a series of pictures she shared on her official Instagram page. Her pose captured her gorgeous curves.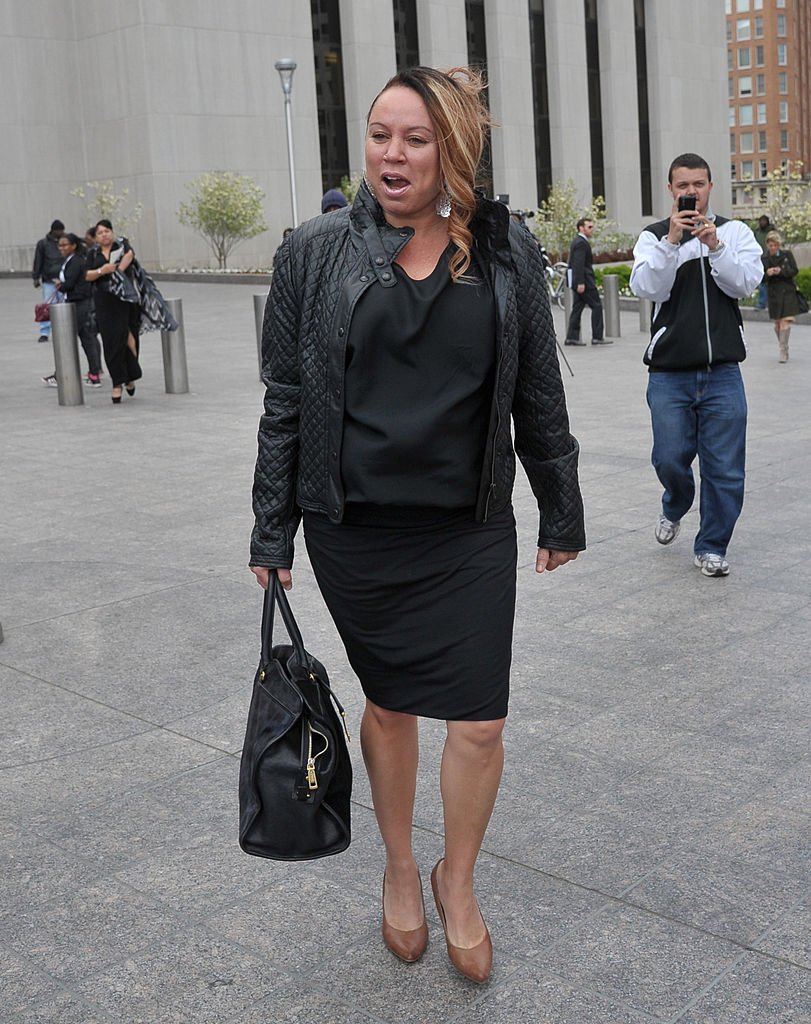 Hawkins posted the pictures on Monday as she enjoyed some relaxation time soaking up the sun in the backyard of her Los Angeles home.
The 56-year-old looked flawless in a ripped denim jumpsuit and a simple black top finished by a pair of stylish white boots. For her accessories, she chose a stylish pair of large hoop earrings with her sunglasses firmly planted on top of her head.
Hawkins wore her brunette locks in a casual bun and she did not forget to add a black face mask for safety. She captioned the post. "Monday, Love!!"
Fans gushed on the post with comments of admiration. The post has gathered more than five thousand likes and almost a hundred comments.
One fan said that she liked the look while another fan tripped over her gorgeous curves. Another fan remarked that Hawkins looked amazing in the ensemble.
Although Hawkins enjoys the spotlight and attention from fans, nothing compares to her concern for her famous son.
This is not the first time mommy Breezy is captivating fans with her youthful looks. She enjoys entertaining and leaving her fans thrilled with her gorgeous physique.
In one post, the mother of the "Go Crazy" singer left fans speechless after she shared a stunning selfie that had them wondering if she had gone under the knife to look that ageless.
In the snap, Hawkins rocked her hair in a half-up, half-down hairstyle and wore some big gold hoop earrings. Her makeup was the talk of the day amongst her fans, who were captivated by her beauty.
Although Hawkins enjoys the spotlight and attention from fans, nothing compares to her concern for her famous son. Over the years, the duo has had a distant relationship following a series of disagreements.
The mother of the famous star reportedly said that her son was caught up in the wrong crowd after Brown escaped jail but was sent back into rehab. Hawkins believes that her son's crew had gotten him addicted to weed and do not care about him.
Since his time in rehab, Brown, who reportedly owns 14 Burger King restaurants, has been working on improving his relationship with his mother. The father of two has since realized that his mom only wants the best for him.
Fans would be hoping that the talented singer has put the dark times behind and is ready to forge a new path in his successful career.