Whoopi Goldberg's Granddaughter Amara Shows off Tattoos in a Black Top — Check Them Out
Amara Skye Martin is a vision of her grandmother, Whoopi Goldberg. She recently posted a feel-good video of herself flaunting her colorful arm tattoos. 
Amara Skye Martin looked youthful in a video posted on her Instagram story where the artist was seen vibing to some feel-good music while seated in the passenger seat of a moving car.
The young starlet wore a black thin-strapped top which allowed her to show off her tattoos that start just below her shoulders.
Amara's edgy outfit also featured a camo-print bucket hat and a cute necklace with a bedazzled heart pendant. Her nails were also perfectly manicured in a nude color.
The starlet labeled her video "Level Up," the song that she could be seen lip-syncing to. At the end of the video, Martin playfully sticks her tongue out at the camera and gives a smile that only makes her look just like her famous grandmother.
FAMILY TREE
Amara is one of three grandchildren of the legendary award-winning actress Whoopi Goldberg, along with Jerzey and Mason Dean. 
Their mother, Alex Martin, is Goldberg's only daughter with her first husband, Alvin Martin. Alex fell pregnant and gave birth to Amara at only 15 years, making Goldberg a grandmother at age 34 years.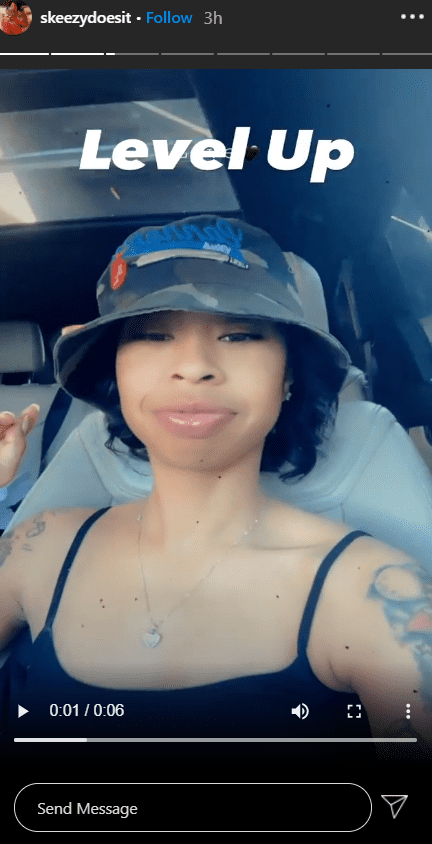 Goldberg's lineage continued to expand when she became a great-grandmother at 58 years. Her great-granddaughter and Amara's first child, Charli Rose, was born in 2014. 
"The Color Purple" actress was thrilled to introduce the cute baby girl to the world. She even shared a video of herself holding Charli Rose and feeding her. Goldberg joked that she had not fed a baby in 39 years.
Not only did the doting great-grandmother pass down her famous smile, but Goldberg has also had a positive influence on her family's career paths.
Her only daughter, Alex, is an actress and producer, while her grand-daughter, Amara, is also a creative and talented visual artist focusing on spray paint and acrylics.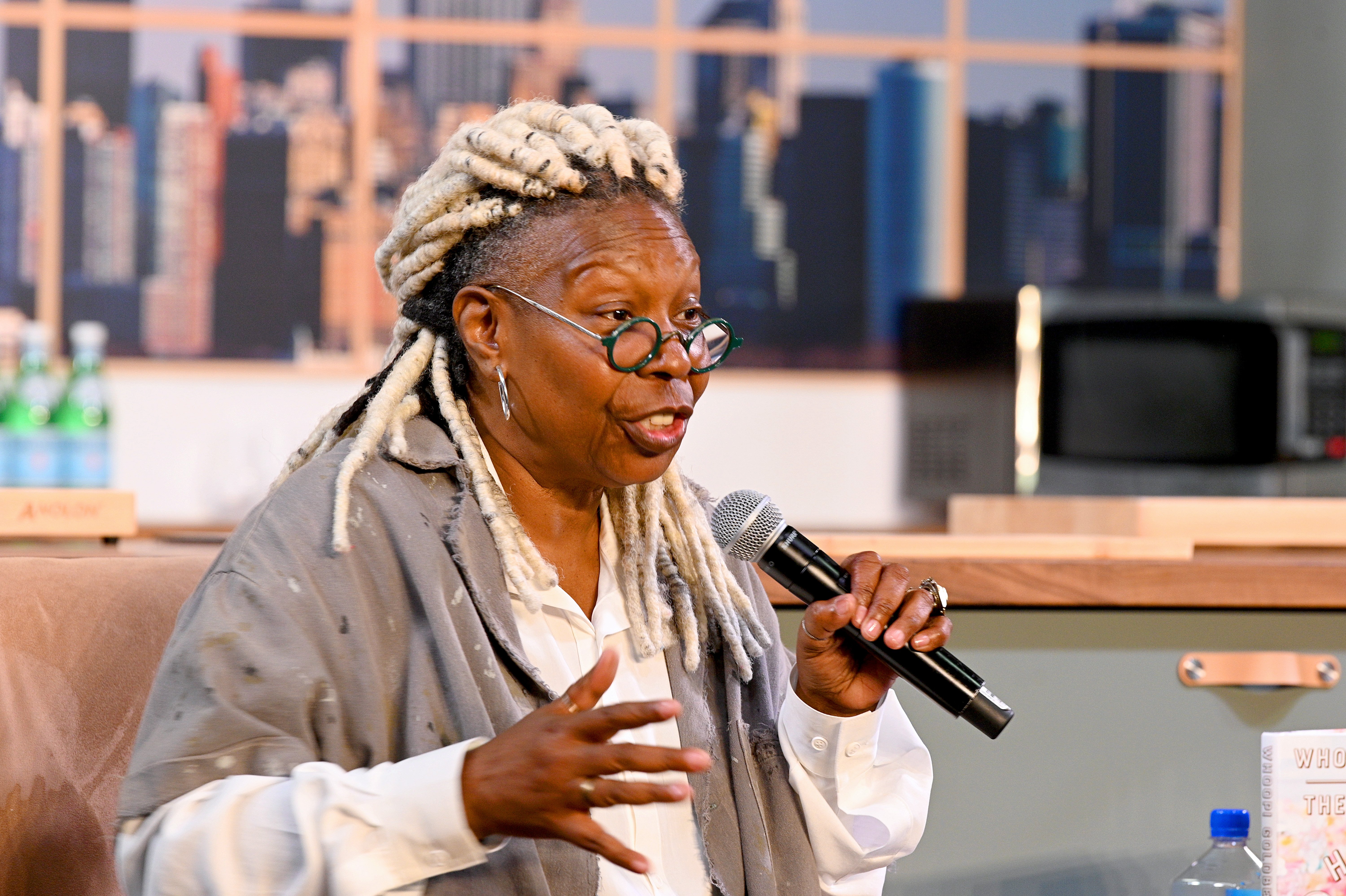 Goldberg is entirely content with her current family set-up and does not feel the need to re-marry after three failed marriages with husbands Alvin Martin, Lyle Trachtenberg, and David Claessen.
The "Sister Act" actress enjoys having the freedom to date whomever she wants without the added pressure of marriage, noting that she feels
marriage doesn't suit her
.