See the Loving Message Eve's Billionaire Husband Maximillion Cooper Shared on Her Birthday
Rapper Eve's husband Maximillion Cooper had a romantic day planned out for his beloved wife on her 42nd birthday despite the ongoing lockdown in London, the country they are currently residing in.
Like most people, rapper Eve has been feeling the lockdown blues. It is especially hard during special occasions like a birthday when one would like to spend time with their family and friends. 
During Monday's episode of "The Talk," Eve was feeling extra-special on the set as her friends showered her with love and well wishes through a virtual screen. Kelly Rowland, Andy Cohen, and Shemar Moore were among the stars who had a special message for her.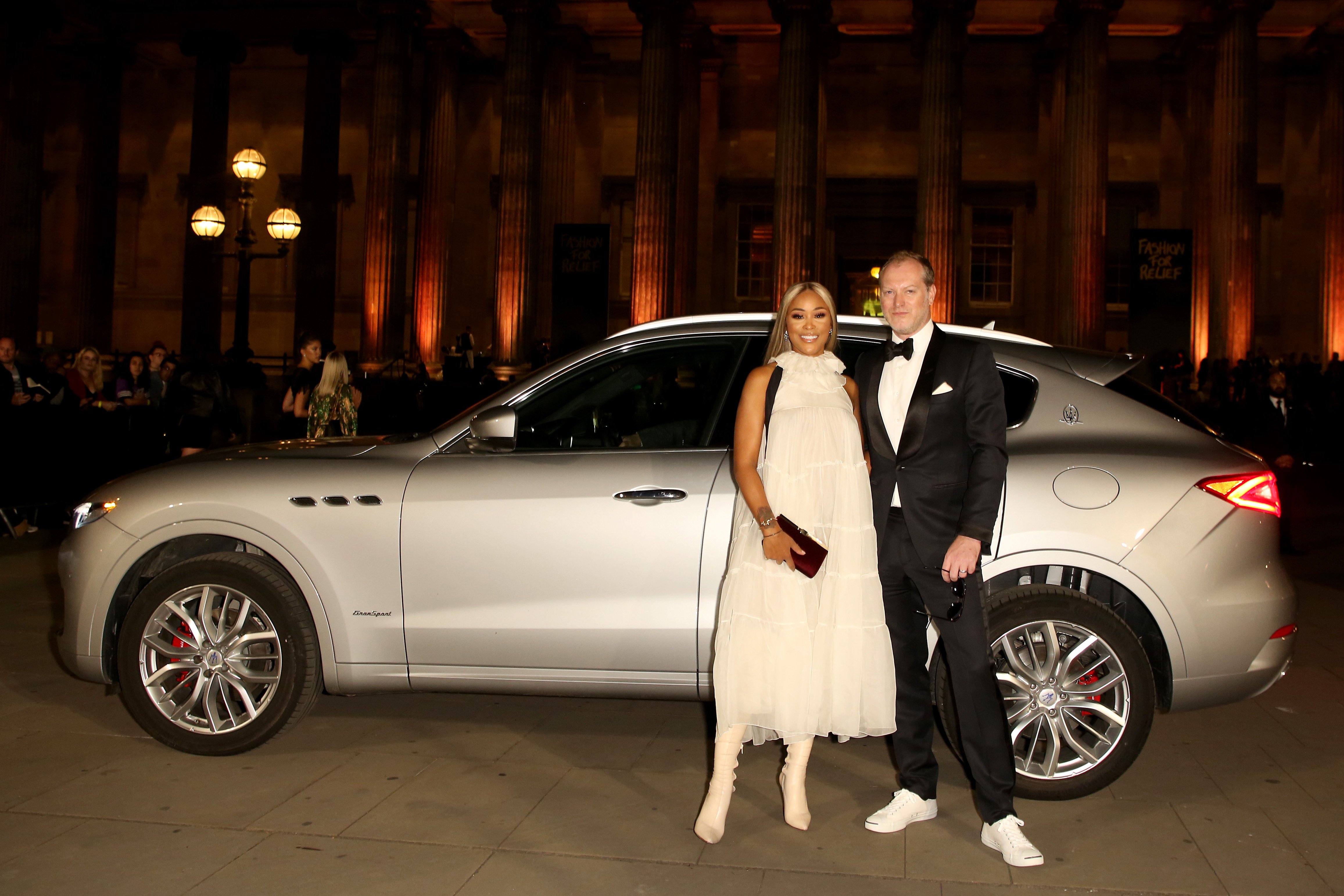 SURPRISE SURPRISE!
Cohen even went ahead and offered that he has a contract on standby if she ever wanted to join the "Real Housewives." Eve was visibly surprised as Cohen said, "Is that a birthday present or a threat, you tell me."
Earlier this month, Eve revealed that she would no longer be a part of "The Talk" after December.
MAXIMILLION AND FAMILY STEAL THE SHOW
But none of the wishes came close to the love-laden message from her Gumball 3000 founder husband Maximillion Cooper. He appeared on the screen to wish her a happy birthday and gushed about how much he loves her. He said:
"Oh baby, I just want to say I love you so much. I hope you have an amazing birthday. You might even get a champagne breakfast in bed and some presents."
Cooper added that he would make sure Eve has the best birthday despite the ongoing lockdown in London.   How sweet is he! The man sure knows how to make his lady feel special. 
Eve could hardly stop herself from crying. As she wiped away her tears from the corner of her eyes, her step-children popped up on the screen and surprised her with the sweetest birthday message. 
EVE COULD NOT HOLD BACK TEARS
The children said they were sorry that they could not be with her due to the ongoing pandemic but they hope to see her soon. The message ended with all of them saying in unison that they love her.
Eve was trying so hard not to cry, but her attempts were in vain. Trying not to burst into tears, the rapper shared that she misses the kids immensely. Their relationship is so special. 
SHE QUIT "THE TALK"
Earlier this month, Eve revealed that she would no longer be a part of "The Talk" after December. It has been a crazy year for her and she is grateful she gets to do the show from London, but she is not sure if she will be able to travel due to the lockdown. 
She also added that she wants to spend more time with her husband and focus on expanding their family. The rapper previously admitted that she got closer to her husband during quarantine and their relationship is better than ever.