Watch Alicia Keys' 8-Year-Old Son Egypt Play the Piano like His Famous Mom in a Recent Video
Alicia Keys' eight-year-old son, Egypt, showed off his talent in a recent video that showed him playing the piano. The little boy looked like he will inherit his doting mother's throne in the music scene.
Like his superstar mother, Alicia Keys, who is a classically-trained pianist, Egypt seemed to have what it takes to become the next piano sensation. His father, record producer Swizz Beatz has a video to prove that. 
Beatz took to Instagram to share a video clip of their son, showing off his incredible talent in playing the instrument. Many fans of the celebrity couple were impressed with the boy's skill.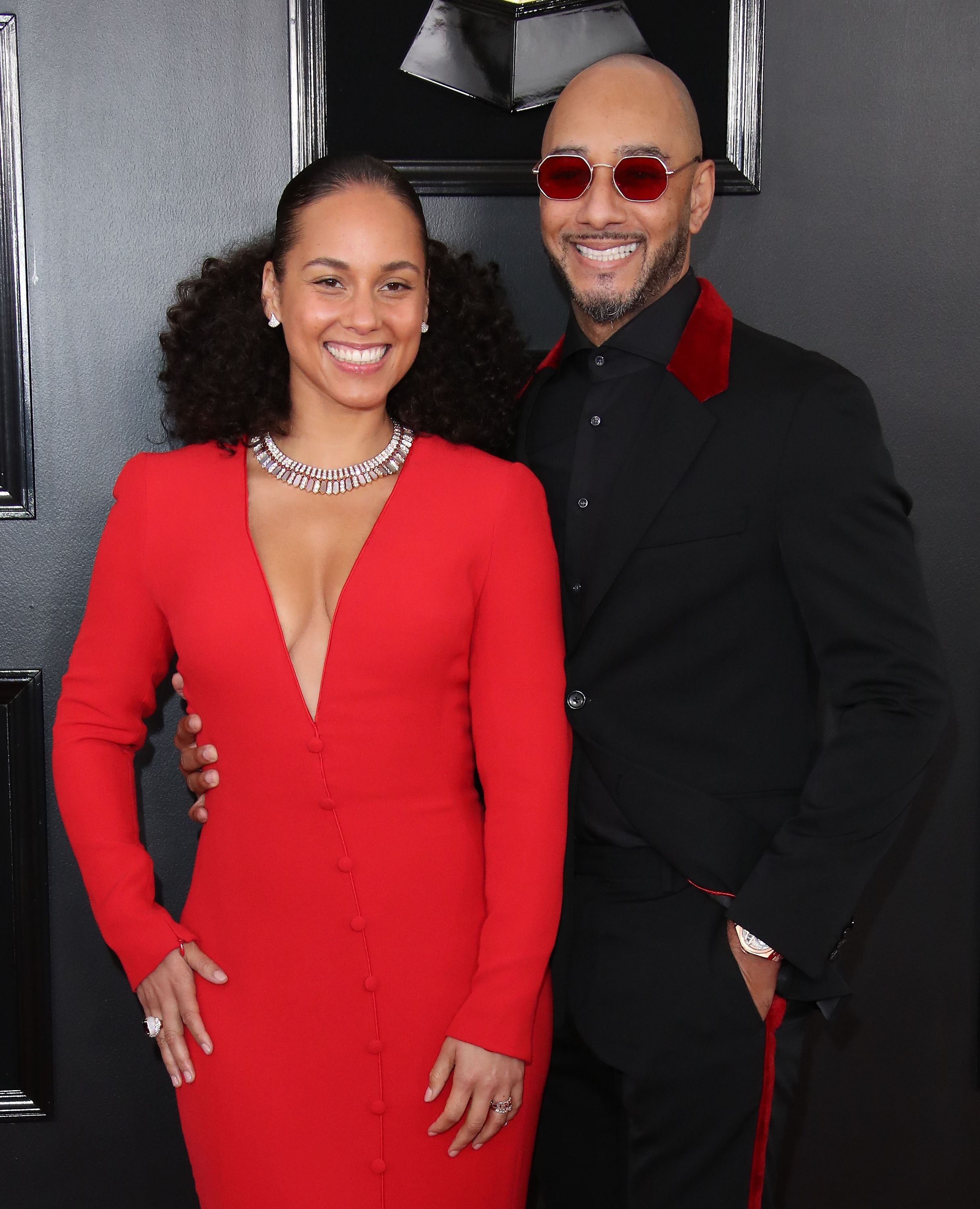 A PIANO PRODIGY
Dressed in a long-sleeved turtleneck shirt and white shorts, Egypt initially placed his tiny hands on the piano keys as if he was feeling them first before striking a tune. 
He began playing a song as his fingers danced on top of the keys. The little boy, whom Beatz would call "E," looked confident in the video. The proud father wrote:
"E working on something new for the zone !! Keep going ????????."
Seeing the clip, many fans were left astounded by Egypt's superb performance at a young age. One fan took to the comment section to describe the boy as "a prodigy."
Other fans who could not get enough of Egypt's remarkable musical gift commented with several kinds of emojis, including a heart, clapping hand, and roses. The boy, indeed, has a great future in music. 
The 15-time Grammy winner was honored with the American Express Impact Award last year.
MUSIC IS IN THEIR VEINS
With his growing interest in music, Egypt looked like he would be following in the footsteps of his mother. In May 2018, Keys posted a video showing a duet with her son as the latter played the piano.
Early this year, Keys took to Instagram to share a clip of Egypt playing a song he wrote for the Juneteenth celebration, which made the Grammy winner happy and proud. 
It's not only Egypt that has exceptional talent in the family. In April 2017, his five-year-old brother, Genesis, also showed off his freestyle beatboxing talent.
SUPPORTING FEMALE MUSICIANS
Keys is one of the world's most prominent musicians. The 15-time Grammy winner was honored with the American Express Impact Award last year.
Being a mother is a special role for Keys. With her nurturing instinct, she would look after her fellow musicians who need assistance in the industry. 
Keys started "She Is the Music," an initiative that helps increase the number of women working in the industry. The movement is committed to inclusivity and equality of women in music.
Last October, Keys' step-son Prince Nasir Dean and Swizz Beatz shared on social media priceless photos of the singer with her boys relishing a sweet moment together. 
Keys bonded with their two kids and 20-year-old Nasir, also known as Note Mercato. The mother and sons were all smiles in the pictures, and fans could not handle the family's sweetness.