Simone Biles Declares Her Love for Boyfriend Jonathan Owens in Candid Snaps of Him Smiling
Simone Biles is currently enjoying what appears to be some time off. Thankfully, she is keeping her social media filled with entertaining pictures. Recently, she showed off her man on her Instagram page.
Earlier this week, Olympic gymnast Simone Biles took to Instagram to share pictures of her boyfriend, Jonathan Owens and she made sure to gush about her love for him. 
She posted adorable images on her Instagram Stories, and they showed a relaxed Owens looking on as the couple appeared to be in a bar.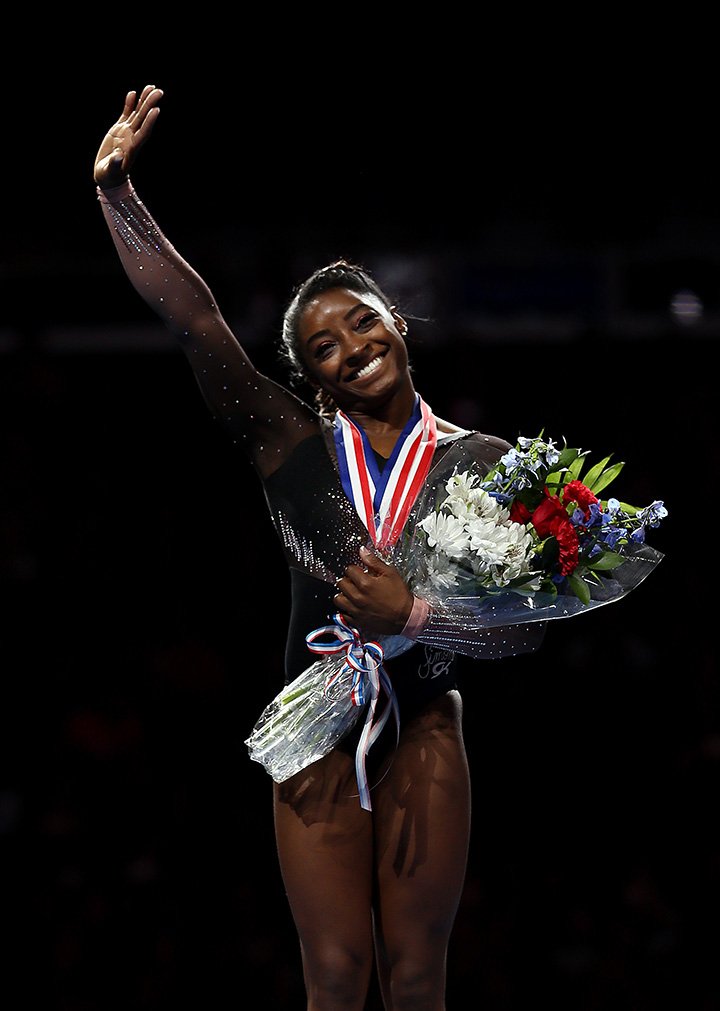 Owens looked dashing, pairing a black sweatshirt with a gold chain and earrings. Biles was quick to gush over her boyfriend, writing on the post that she loved him to the moon and back. 
While Biles already achieved worldwide fame, Owens is also pretty famous in his own right. Born in Missouri, the 25-year-old has been in the NFL since 2018.
Owens originally got signed by the Arizona Cardinals. However, he injured his knee that year and was left on the team's reserve list before they released him.
In September 2019, Owens confirmed that he had joined the Houston Texans' practice squad. It appears that the team loved him, as they signed him in January 2020 to their reserve team.  
Her ex-boyfriend, Stacey Ervin, threw some shade her way back in July.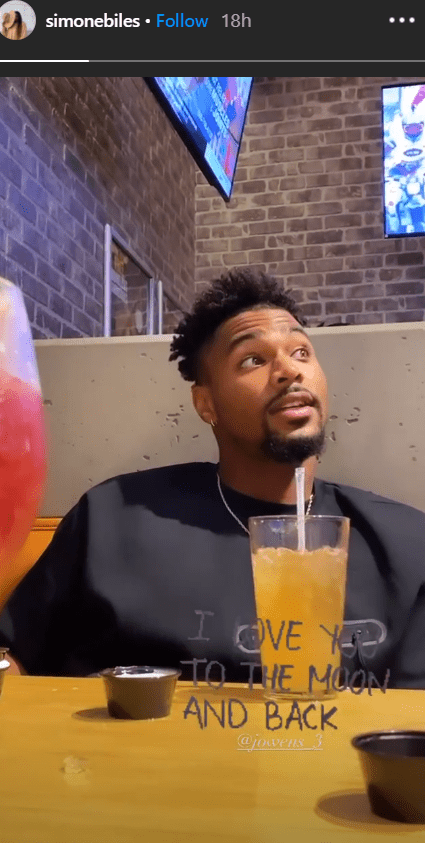 Biles and Owens have been showing each other off on social media for quite a while now. The pair became Instagram official in August. Per reports, the two had posted pictures of each other on the social media platform, confirming to fans that they were dating.
Since then, it has been one cute picture after another. Biles has attended several of Owens' games, showing that she is a supportive girlfriend.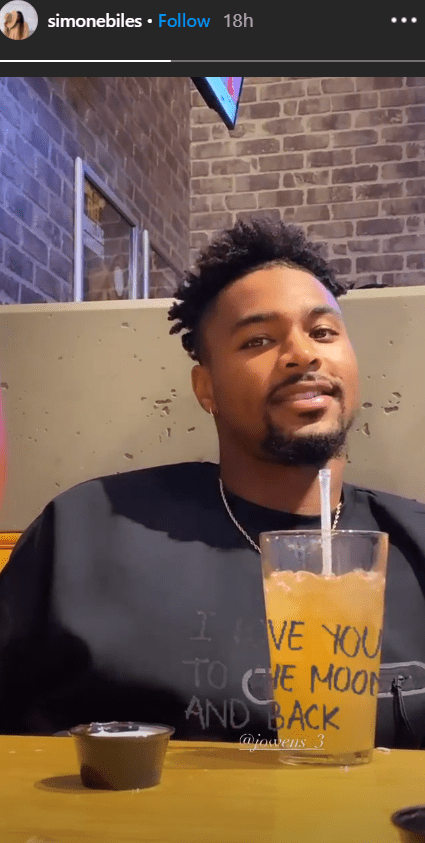 The pair have also shared several cute snaps on their Instagram, displaying both their loving and adorable sides. It is all sparks between Owens and Biles, apparently.
While they seem happy with each other, it also appears that Biles has some relationship drama of her own. Her ex-boyfriend, Stacey Ervin, threw some shade her way back in July.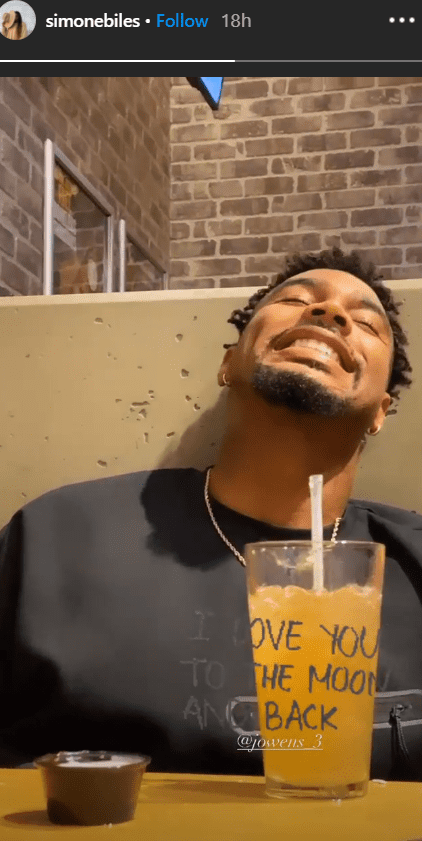 Per reports, Biles and Ervin had broken up in March. The latter eventually posted a picture of his new girl, adding in the comments that he had found better.
Biles did not seem to have responded to the salty comment. However, considering how happy she looks with Owens, she does not really need to.