Check Out Cardi B's Slim Figure in a Black Belted Jumpsuit and High Heel Boots (Photo)
Black and white were the theme colors in a new photo famous female rapper Cardi B shared with fans on her Instagram page, showing how she stunned in a leather jumpsuit. 
Cardi B's fans are used to seeing her look stunning in many of her social media uploads. The "Bodak Yellow" rapper stuck to the usual in a recent post on her Instagram page. 
This time, Cardi B stunned in a black belted leather jumpsuit that showcased her slim and curvy figure. She matched the look with high-heeled boots that reached her knees.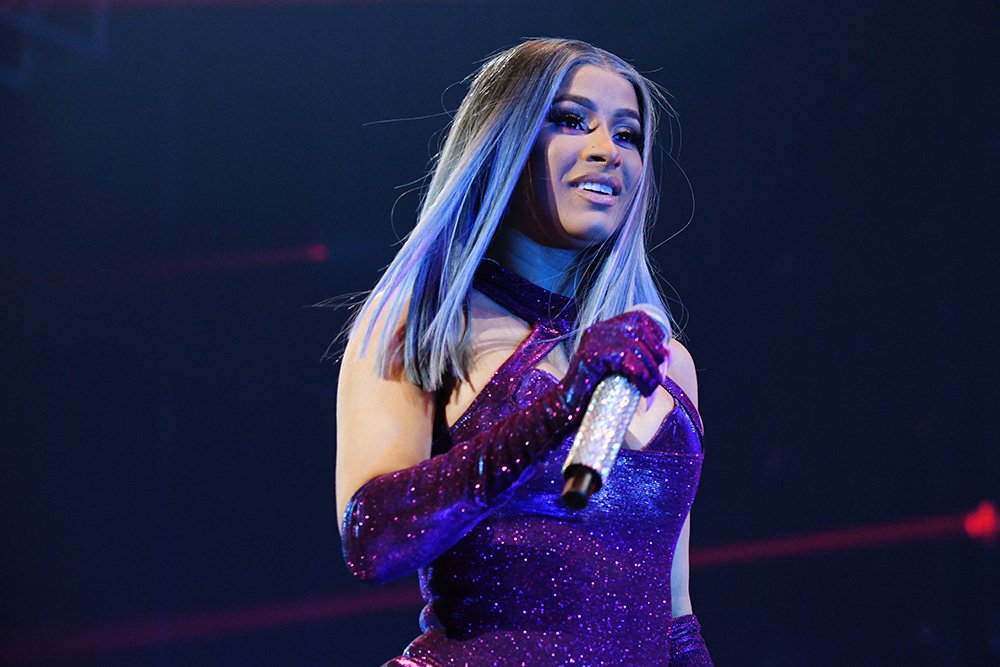 Cardi B also wore a black durag over her long red hair and posed with her right hand on her head as though she was gesturing a salute. The rapper posed in a car racecourse.
Over her head were black and white balloons, race cones, and checkered flags. The clear blue skies and white clouds above also added a scenic view to the photograph. Cardi B captioned the snapshot: 
"Work was long today ....Stay tuned?."
Many of Cardi B's numerous fans commented on her post, with most of them hoping that the picture was a sign that she is working on new music. 
One fan pleaded with the rapper to drop the song already, while a second fan, who hoped Cardi B was making a music video, said they wanted her to drop something new as they miss her sound. 
Cardi B was in the news two months ago after she hinted she and her husband, rapper Offset, were headed for divorce.
Cardi B's new teaser post is coming a few days after she teased her new Reebok sneaker collection with an unboxing video she shared on Instagram on Sunday. 
In the video, the 28-year-old received a giant B-shaped red snakeskin box from two women. She unzipped the package, revealing an interior modeled after her mouth and stuck-out tongue. The box also contained Club C Cardi kicks. 
Cardi B struggled to contain her excitement and screamed while unboxing her package. In the caption to the post, the "Money" crooner said she loved her Reebok collaboration packaging and had never seen it until then. 
Things are getting even better for the rapper, who stunned in her Halloween costume, rocking a Medusa costume and outshining everyone else with her outfit. 
It will be recalled that Cardi B was in the news two months ago after she hinted she and her husband, rapper Offset, were headed for divorce, as their marriage was irretrievably broken. 
However, the couple has resolved their issues, with Cardi B calling off the divorce and officially filing to dismiss her separation from Offset, though she did so without prejudice, meaning she can refile later. 
Her fans will be delighted with the recent developments surrounding her life, and as they wait to see if she will drop any new music, they can at least join her to celebrate her successes.