Alex Trebek's Wife Jean Breaks Her Silence on Social Media & Shares a Throwback Wedding Photo
On Sunday, longtime "Jeopardy!" host Alex Trebek sadly passed away at the age of 80. A few days later, his wife finally opened up about his death in a heartfelt social media post.
Alex Trebek's sudden death left the world shocked. His fans knew he was struggling with a stage-4 pancreatic cancer diagnosis, but his prognosis seemed quite promising at the time.
He initially announced his diagnosis in March 2019 and appeared to be quite positive about his chances of survival. Alex then kept his fans in the loop by giving frequent updates.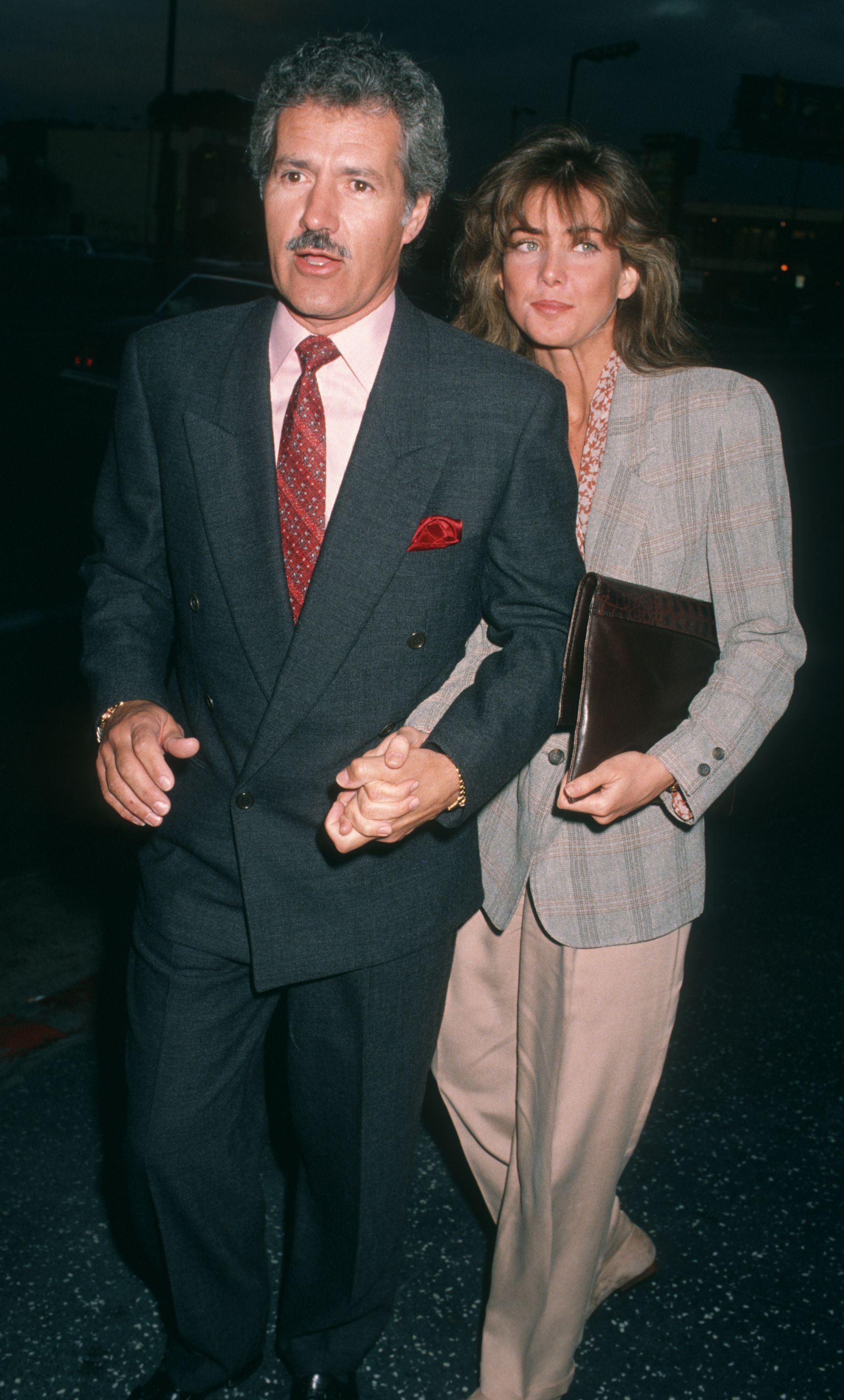 The "Jeopardy!" host shared at one point that his tumors had shrunk considerably well. However, it seemed he got the treatment too late as it was revealed over the weekend that he'd passed away "peacefully" at home.
The announcement was made by the game show which he worked on for 37 seasons, starting with "Super Jeorpardy!." The fan-favorite series also revealed in its Twitter post that Alex was surrounded by his family and friends when he passed on.
The late star's wife, Jean Trebek, has been pretty much quiet since the announcement was made. No doubt she's still trying to deal with the grief and is in mourning for her loving husband.
On Wednesday, November 11, 2020, she seemingly found some strength to address her husband's death. Taking to Instagram, she shared a throwback photo of their wedding day in 1990.
In the image, Alex was photographed right at the moment when he was slipping his wife's wedding ring on her finger. He lovingly looked at Jean, a professional Reiki healer, while she looked down at her hand.
On Monday, "Jeopardy!'s" executive producer Mike Richards revealed to the "Today" show how Alex spent his last days on Earth.
The couple's marriage endured all these years and they had two beautiful children, a son Matthew and a daughter Emily. Besides the two children, Alex was also a father to Nicky, his daughter from his previous marriage.
In the caption of her post, Jean revealed that she'd received and read the messages of love and support from her husband's fans and friends. She wrote a short statement speaking on behalf of her family, saying:
"My family and I sincerely thank you all for your compassionate messages and generosity."
The late television personality's wife continued her post noting how she and her family were touched by the expressions of support they'd gotten. She thanked everyone and concluded her note writing:
"Many Blessings to all."
"The fact that he had a nice final day makes all of us in the 'Jeopardy!' family feel much better." - Mike Richards on Alex Trebek pic.twitter.com/Zt61fKaeaN

— TODAY (@TODAYshow) November 9, 2020
On Monday, "Jeopardy!'s" executive producer Mike Richards revealed to the "Today" show how Alex spent his last days on Earth. Richards shared how the late star had managed to spend time with his wife.
The executive producer revealed how Alex had a swing in his backyard that he loved and rebuilt this year. He shared how the late host had noted that he wanted his final day to be on that swing with Jean and had gotten his wish.