Alex Trebek's Adopted Daughter Nicky Pays Tribute to Her Late Dad by Lighting Votive Candles
Nicky Trebek, adopted daughter of the late television personality and game show host Alex Trebek, paid tribute to her late father with prayer candles, as seen in a recent Instagram photo. 
As the world mourns the loss of the iconic "Jeopardy!" game show host, Alex Trebek, several devoted fans and loved ones of the TV star have found different ways to mark his passing. 
Nicky Trebek, Alex's adopted daughter, played her part by paying tribute to her father with votive candles, sending out her prayers to him in a recent post on social media.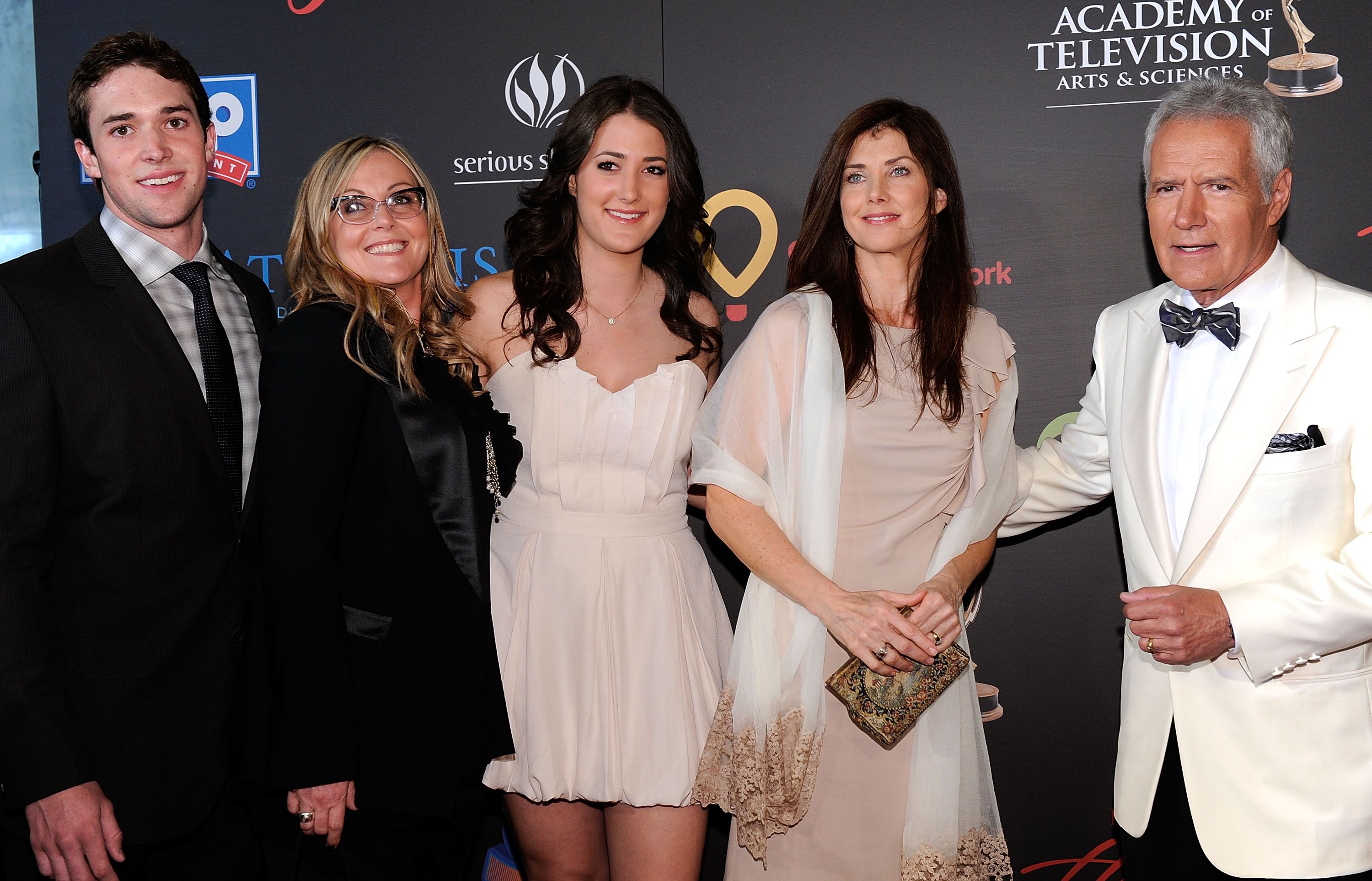 Showing her Instagram followers just how much she loved and revered the late star, she posted a photo of two lit prayer candles in honor of his remarkable time on earth. 
Though the post had no caption, several of her friends and followers immediately sent out their prayers and expressed their condolences. Indeed, the outpouring of love and support during such a time could never be undervalued. 
Seeing the unadulterated love the 40-year-old has for the late Alex, it is easy to forget that the two do not share the same blood. Nicky was the daughter of the TV star's former wife, Elaine Callei. 
The pair tied the knot in 1974, and she had been 6 at the time. The couple did not have children of their own, but Nicky and Alex shared a tight bond, so, after their divorce in 1981, he raised and gave Nicky his name.
It is safe to say that Alex left more than just a remarkable career behind.
Following in her father's footsteps, Nicky also went down the path of showbiz and entertainment. She worked behind the scenes in "Jeopardy!" television specials and multiple feature films. 
She also hosted television ads and modeled for Vogue, Mademoiselle, Cosmopolitan, and several other magazines for their consumer ads. She recently also delved into music and recorded a track titled "Every Beat of Your Heart."
Nicky is, however, not Alex's only child. The television host shares two beautiful kids with his wife, Jean Currivan Trebek, whom he married in 1990. He is the proud father of Matthew and Emily Trebek.
Matthew graduated from Fordham University in 2015 and is a co-owner of a Mexican restaurant called "Oso" in New York City. Emily, on the other hand, graduated from Loyola Marymount University and currently works as a real estate agent in California. 
With such accomplished children and an ever-beautiful age-defying wife, it is safe to say that Alex left more than just a remarkable career behind. After a long and incredible run through life, the TV star passed away on Sunday. 
The cause of death was not immediately announced, but the icon died peacefully in his home. Surrounded by family and friends, surely, the 80-year-old received a befitting end for a life well-lived.