Alfonso Ribeiro's Wife Angela Shares Video of Their Family's October RV Trip across 28 States
Alfonso Ribeiro's wife gave her fans something to talk about when she shared video footage from their sweet October road trip made possible by an RV they acquired five months ago. 
Alfonso Ribeiro and his wife Angela Unkrich Ribeiro are one of Hollywood's most loved couples. There are many reasons for this– one of them surfaced on Unkrich's Instagram page recently. 
The beautiful woman posted video footage that documented moments from the October RV trip she and her husband embarked on with their kids.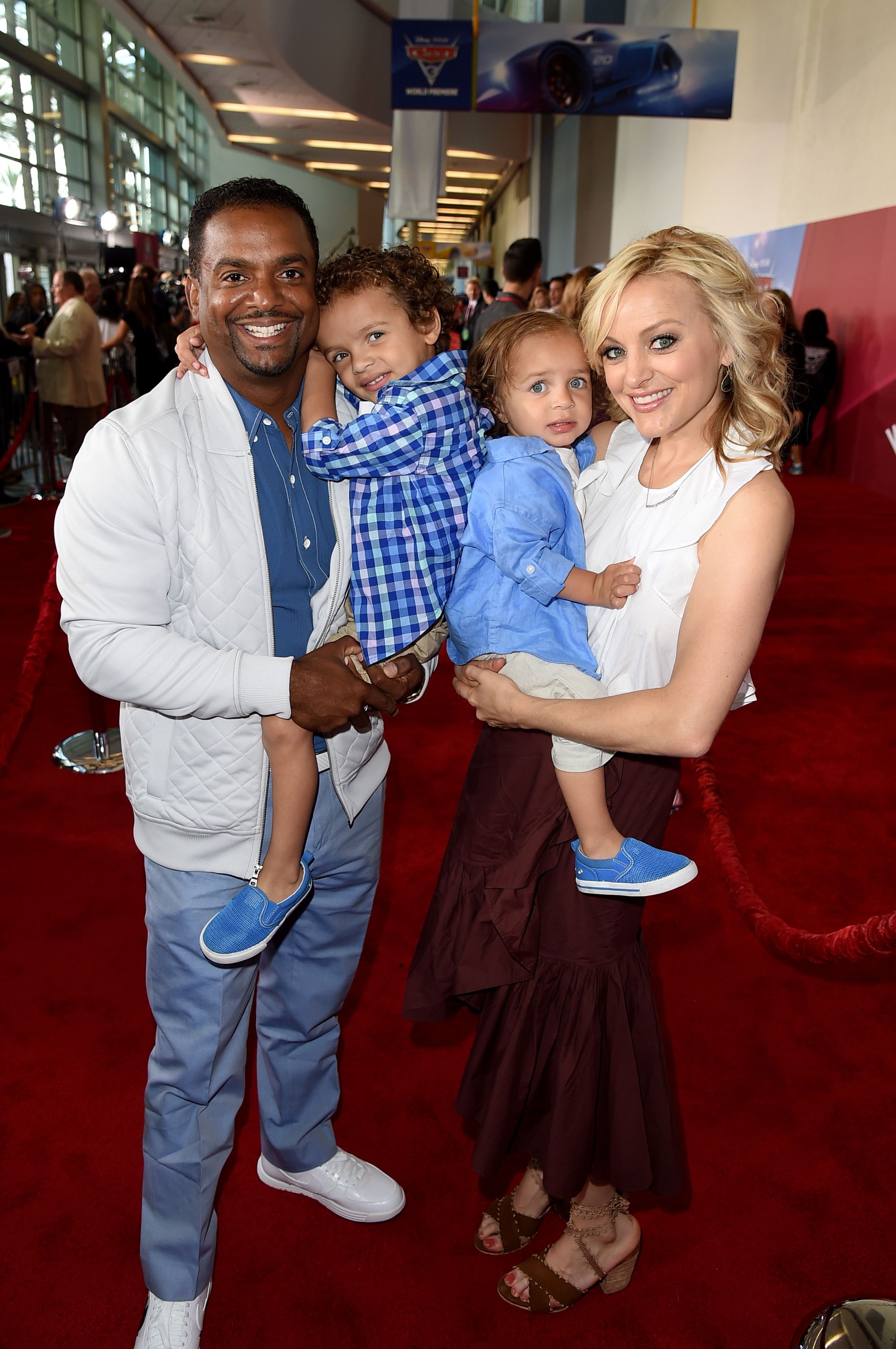 The trip was tagged as their final one in 2020, giving fans the impression that there had been many more. The footage began by showing glimpses of the internal section of the RV they used for the trip. 
The vehicle looked spacious enough and was indeed luxurious. The view switched to Ribeiro who was behind the wheel singing a song while his attention remained on the road. 
From there, the scene mainly captured the different places the family spent time in. There were glimpses of canyons, mountains, snowy landscapes, parks, and other attractions, leaving no doubt about how much fun the Ribeiros had on their family road trip. 
In her caption, Unkrich revealed that she had been the one who suggested they get an RV back in May. Of course, she also admitted that her husband might have wondered about her sanity when she made the suggestion even though he later came around.
He got toasts burnt so bad, the RV smoke detectors went off at midnight with their kids asleep. 
Judging from the happy look that dominated his face all through the video, the famous actor was probably thankful for their decision to get the RV his wife identified as "Thor" in her captions. 
According to Unkrich, in the five months they have had Thor, the RV has taken them on adventures across 28 states, providing them with learning opportunities and numerous family memories. 
Unkrich concluded her caption by revealing that she was already planning some exciting trips for the new year. Her fans, of course, had only positive things to say about the post. 
One fan who had also gone on an RV road trip in the past related her experience, which was similar in some ways to the Ribeiro's. According to the fan, it was a genuinely excellent bonding time for herself and her family. 
That sentiment was echoed by Ribeiro back in August when he spoke about the little kitchen accident he had in the RV on their August road trip. Apparently, he got toasts burnt so bad, the RV smoke detectors went off at midnight with their kids asleep. 
The actor admitted it was not fun, but at least they could always rest easy knowing the smoke detectors worked. He also noted that the trips have been doing fantastic things for his family's "togetherness." 
Ribeiro and Unkrich got married on October 13, 2012. They share two boys, Alfonso Jr. and Anders, and a girl, Ava. The actor also has a daughter named Paige from his first marriage to Robin Stapler. 
With Unkrich having confirmed they are already planning road trips for 2021, fans cannot wait to see where they go next. Perhaps some may even catch sight of them on one hot afternoon zooming by in their trusty "Thor."