'Teen Mom 2' Star Chelsea Houska Leaves the Show after 11 Seasons — See Her Heartfelt Message
Famous TV personality Chelsea Houska recently took to social media to announce her decision to leave "Teen Mom 2," the show that brought her into the spotlight.
Chelsea Houska recently confirmed that she and her family would no longer appear on any more seasons of "Teen Mom 2" after 11 dramatic seasons. It has been reported that she believes it is in her family's best interests. 
The TV personality took to her Instagram page to share the news with her fans. She posted a portrait of her beautiful family – one that has brought joy and laughter to the lives of so many people.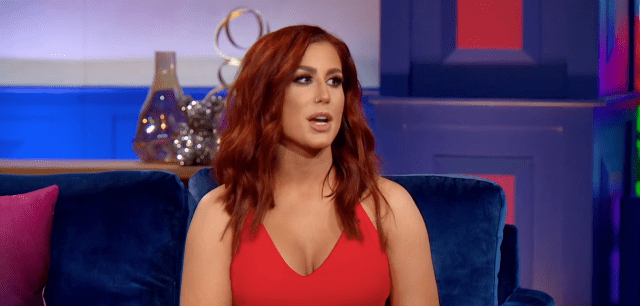 The picture featured the family-of-five seated comfortably on a grey couch decorated with large brown pillows. Houska, who had her daughter Layne on her lap, sat next to her hubby, Cole Deboer, who also carried their son Watson in his arms.
Aubree, Houska's daughter from another relationship, sat next to Deboer. The whole family had happy smiles on their faces even though the message the caption carried would go on to make a considerable number of people cry. The caption read: 
"MTV's Teen Mom 2 has been a big part of my life for almost 11 years[...]Cole and I have decided that this season will be our last."
Houska then went on to express her family's gratitude to MTV and the crew-turned-family. She added that they are parting on excellent terms and will remain in touch. 
She has dipped her finger in the pies of fashion, baby gear, and even interior design.
Answering the question of what they will do now that they are leaving the show, the beautiful mother of three stated that they plan to pay full attention to the development of their brands while expanding their family businesses and seeking out "new endeavors."
In conclusion, Houska urged fans not to miss their last moments on the TV show and continue following their family's social media story. MTV also confirmed the news with a bittersweet statement that undoubtedly hit every fan who read it with a wave of nostalgia. 
They expressed anticipation for what Houska does next. No doubt, whatever it is will be a success because Houska is no longer that teenager who had to be pushed by her father to complete her GED; she is now an experienced business mogul. 
She has dipped her finger in the pies of fashion, baby gear, and even interior design with her latest home goods range, "Aubree Says." Houska has come very far, and it is this very reason that makes seeing her go a bittersweet thing. 
At the moment, it is unknown if there will be a replacement for Houska on "Teen Mom 2" and no other cast member has announced an exit, but only time will tell.