Fantasia's Husband Embraces Her as She Poses in a Gray Fringed Gown in New Romantic Photo
"American Idol" alum Fantasia Barrino and her husband Kendall Taylor cozied up to each other in a romantic Instagram photo shared by Taylor. Check it out here!
Kendall Taylor treated his Instagram fans with a photo of himself with his gorgeous wife Fantasia Barrino on Instagram. The couple cozied up as they posed for the stunning snap. 
Barrino looked like a snack in a curve-hugging sparkly gray dress with long tassels on the hem. Her signature short hair was styled with loose curls that framed her forehead.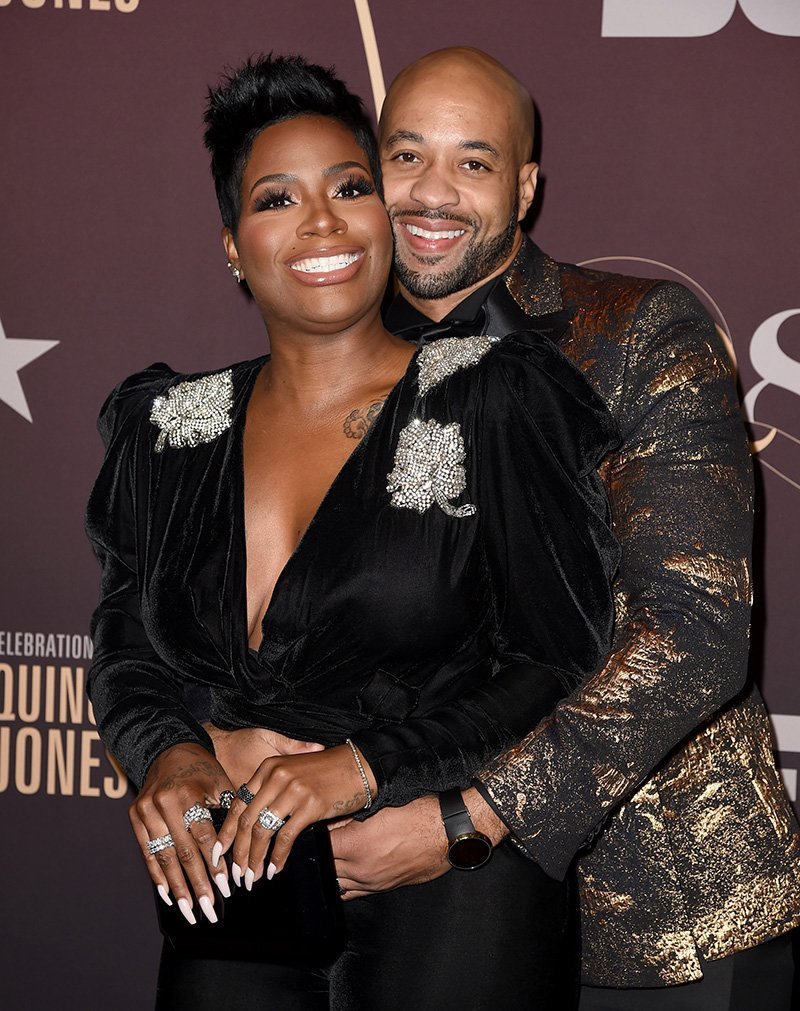 ALL COZIED UP
The 36-year-old did have makeup on, but it was not over the top. The bright red shade of lipstick looked great against her beautiful face and her smokey eyes spoke for themselves. 
The singer gently pressed her body against her beau who looked cool in a patterned jacket and a pair of joggers. His gaze was fixated on his beautiful wife who cast a bold look towards the camera. 
More often than not, relationships that progress into marriage within a short time frame end up in separation, but that is not the case with Barrino and Taylor. Theirs is a love story for the books. 
Barrino and Taylor believe that the key to a successful relationship between a man and a woman is submission.
THEIR LOVE STORY
The lovebirds first met in 2015 and walked down the aisle after dating for three weeks. The night that they met, the duo could not stop talking to each other. In fact, they liked each other's company so much that they ended up talking all night!
According to Barrino, Taylor was a gentleman and never tried to come onto her. They just had a great conversation and that was when she felt like he was the man for her and he became her boyfriend that night. 
The couple got married at the courthouse before they celebrated with their friends and family. It was a secret that they kept and in July 2015, they had a wedding on their anniversary, reportedly on a yacht. 
The "American Idol" alum shared that Taylor wanted a prenup. He did not want the world to think that he married Barrino for money which she thought was pretty cool. She would have married him even if there was no prenup. 
THE KEY TO THEIR HAPPY MARRIAGE
Barrino and Taylor believe that the key to a successful relationship between a man and a woman is submission. During her 2019 interview with Breakfast Club, Barrino opined that letting a man be the king of the house is the right way to make a marriage work. 
Her beliefs invited controversy and Taylor later tried to clarify what she meant in an Instagram video. According to him, submission is a beautiful dance between a couple and it does not mean that a woman has no say in the house. He also clarified that submission is not domination.