Snoop Dogg's Daughter Cori Broadus Looks Cute Posing in the Sunshine in a Snow-White Outfit
Cori Broadus recently shared a photo of herself posing in an empty walkway and wearing a snow-white outfit that showed that the beautiful fashionista could rock anything.
Cori Broadus was sun-kissed in a recent post that she shared on her Instagram page. The daring beauty looked fierce and oozed confidence in her cozy white outfit.
Broadus wore a faux-fur sweater and pants set from the online clothing store, Fashion Nova. She accessorized her look with tan shoes and a statement silver necklace that had butterfly detail and a bright blue stone.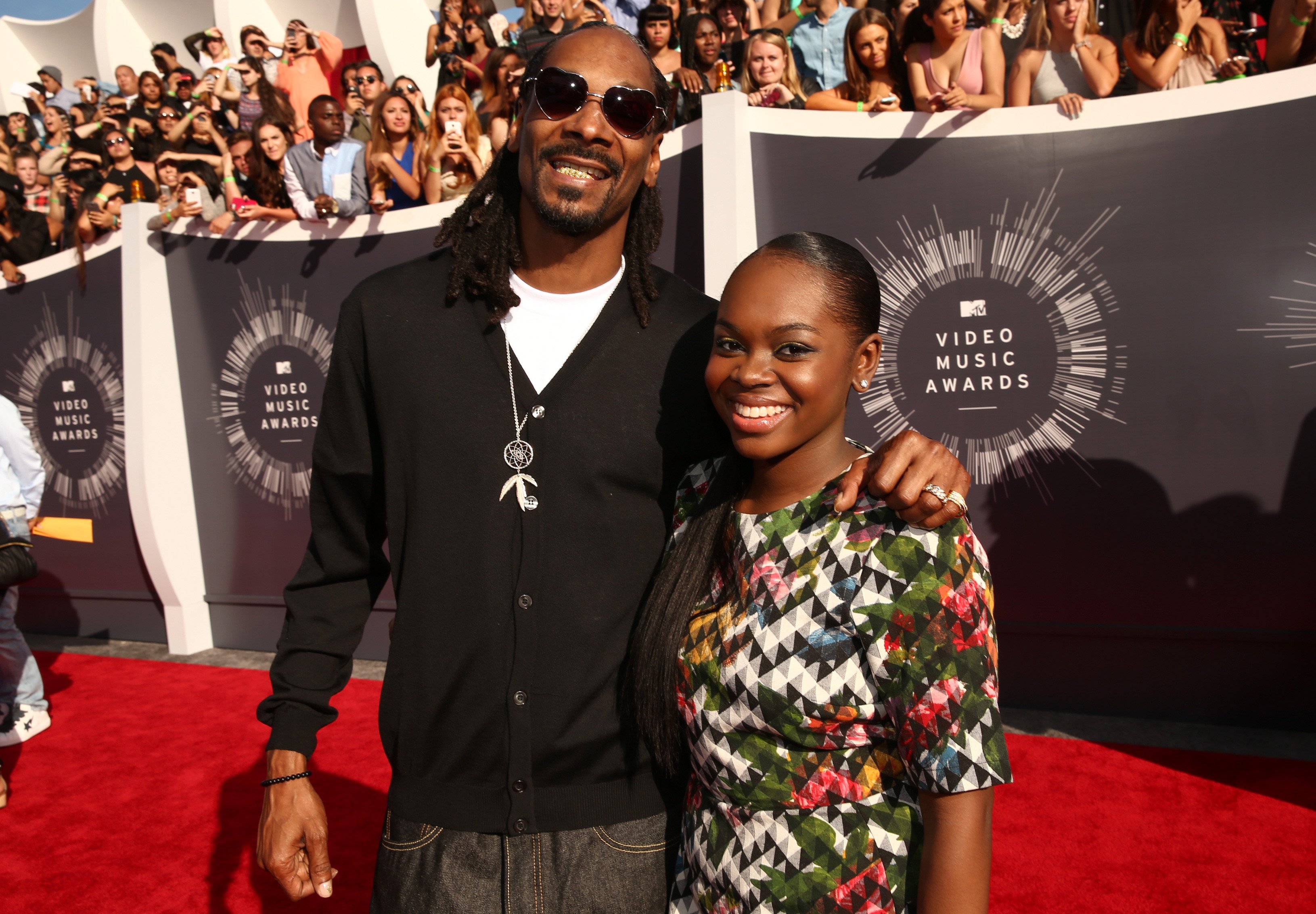 The singer rocked her signature almost-bald hair cut, which accentuated her beautiful round face and smooth skin tone. The post was captioned:
"If it's not comfy I don't want it!" 
Broadus, 21, has every reason to be confident. She is now a brand ambassador for Fashion Nova's Curve line, which caters to curvier women's bodies often neglected by other popular brands.
The modeling gig is just one of the young star's accomplishments. Broadus is also an aspiring singer, which isn't surprising as she comes from a family of musicians, namely her father Snoop Dogg and his cousin, R'n'B legend Brandy.
In 2017 she released her first music video for her debut single, "Sitting in My Room." The song was inspired by Brandy's song from the iconic movie "Waiting to Exhale."
Broadus has big shoes to fill as her father, Snoop Dogg, is one of the most respected icons in the music industry, with a resume that boasts 16 albums and over 20 million record sales.
In November 2018, Snoop Dogg, whose birth name is Cordozar Calvin Broadus Jr., was honored with a star on the Hollywood Walk of Fame to recognize his work in the film and music industry.
Snoop Dogg has been experimental with his career, allowing him to step into various roles such as director, producer, and actor.
Aside from music, the "Doggystyle" rapper has appeared in several films, including the comedies "Scary Movie 5" and "Starsky & Hutch." In 2019, he bagged the role of Cousin Itt in the animated adaptation of "The Addams Family." 
Snoop Dogg's impressive career has not come without legal complications. As a former associate of the Rollin' 20's Crips gang, the rapper has had plenty of run-ins with the law in the US and overseas. 
The "Drop It Like Its Hot" rapper has already been banned from the UK and Australia after a slew of drug and gun possession charges.