Fantasia Barrino's Daughter Shares Rare Details about Herself in a Q&A — 10 Facts about Zion
"American Idol" star Fantasia Barrino's teenage daughter, Zion, recently took to social media to spill some details about herself.
Devoted followers of 36-year-old singer Fantasia Barrino would recall that in 2004, her eldest daughter, Zion Barrino, appeared on the "American Idol" stage.
But in the years that followed, Zion shied away from her mother's spotlight. Things have changed, with the 19-year-old recently sharing rare details about herself in a post on her Instagram Story. Take a look at what she has been doing lately, too.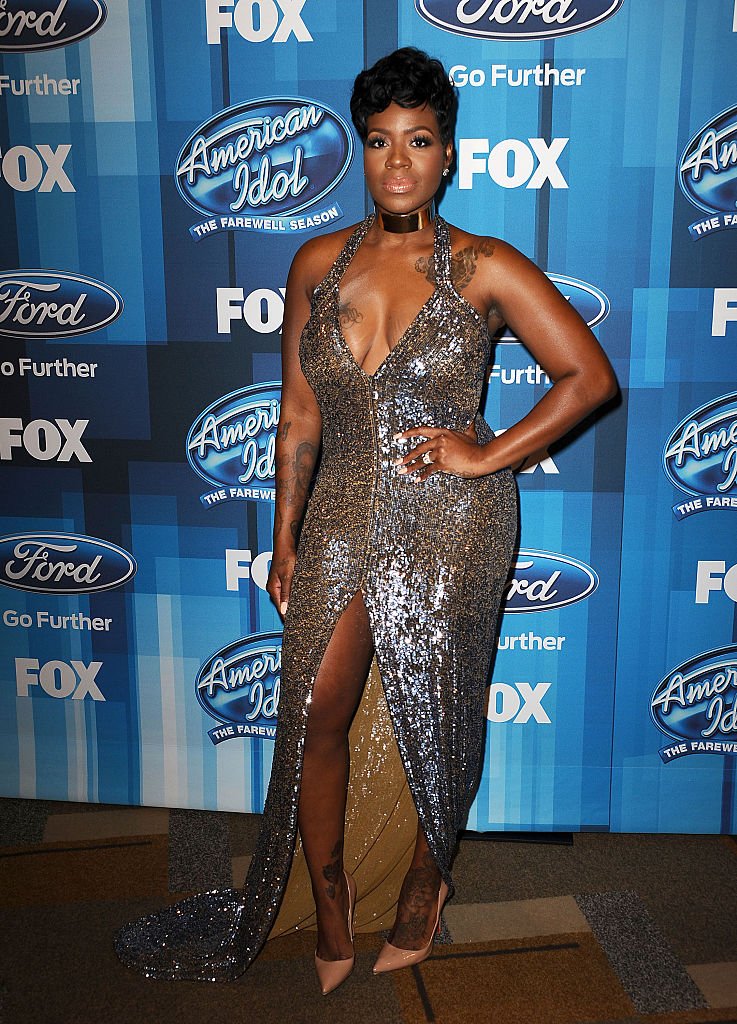 PRETTY PETITE
Instagram has been a great venue for online users to share priceless pictures with their loved ones. It has been a place where one can reveal who they are in one word or short sentences.
Without any hesitation, Zion tried a feature called "Ask me anything." One fan quickly asked how tall she is, to which she replied, "5"0."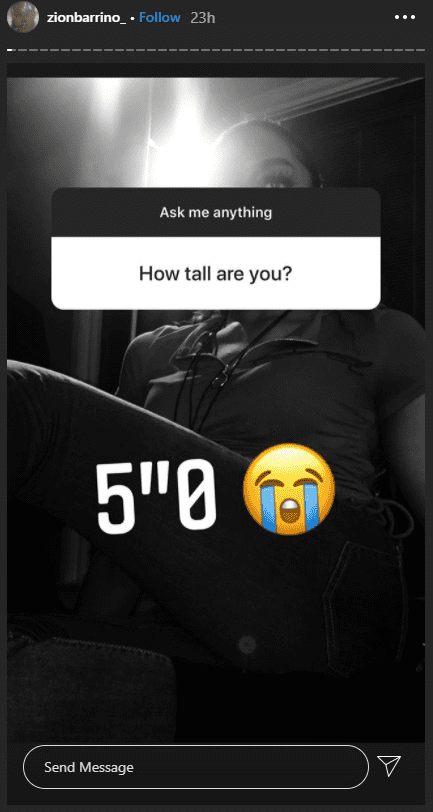 HER FAVORITE COLORS
Another fan asked what Zion's favorite color is. The 19-year-old, who looked like Fantasia's twin, shared that she likes red and black. Zion, born on August 8, 2001, showed a picture of herself where she dyed her short hair red.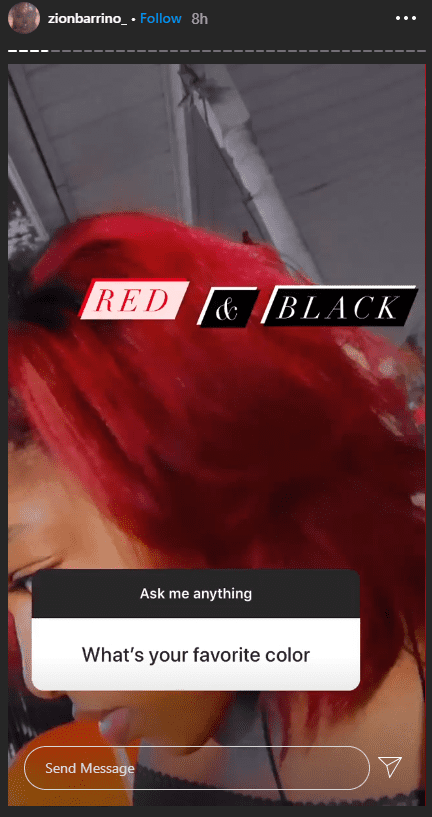 HER THOUGHTS ABOUT VEGAN LIFE
Since Fantasia recently went vegan, Zion was asked if she is now on the same diet as her famous mother. She said she would try it one day.  
The singer and her husband, Kendall Taylor, announced that they are now on a vegan diet as part of their pursuit of a healthy lifestyle.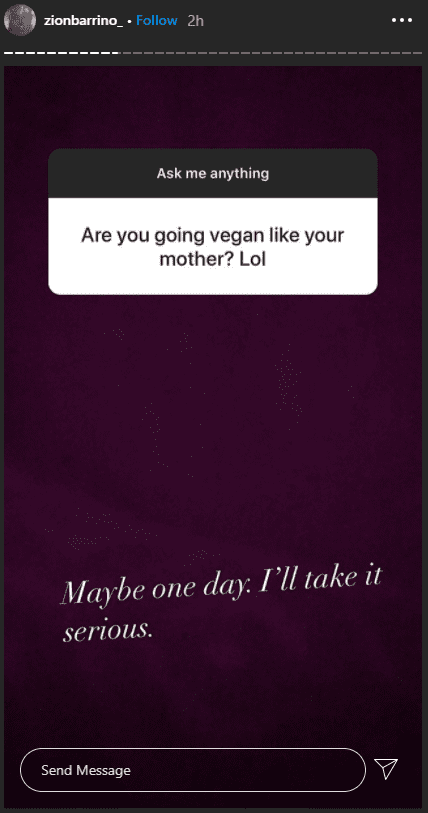 A GOOD FOOD COMBO
Zion, whose father is Brandel Shouse, proved that she is different from the acclaimed R&B singer when it comes to food choices. One fan asked what her favorite food was.
She said bacon and chicken are her favorite. These are food that her mother may already have forgotten the taste of now that she is on a raw vegan diet.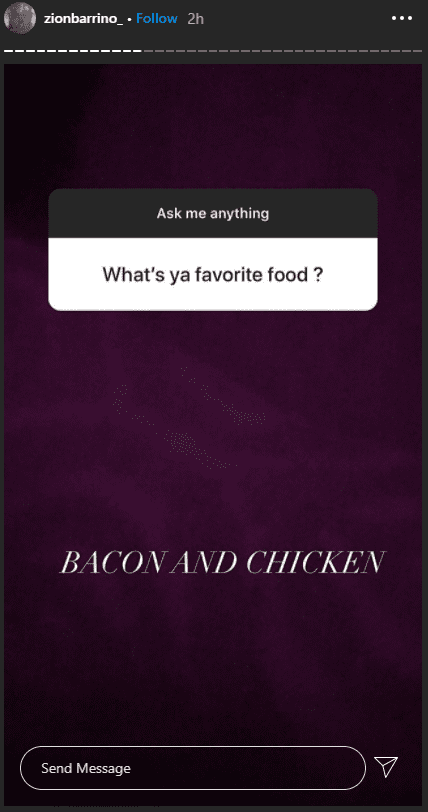 HER FAVORITE COUNTRIES
Aside from her interest in meat, Zion is also a travel enthusiast. However, her dream of going from one country to another has yet to be realized due to the coronavirus pandemic. If given a chance, she would love to visit Italy, Japan, and Africa.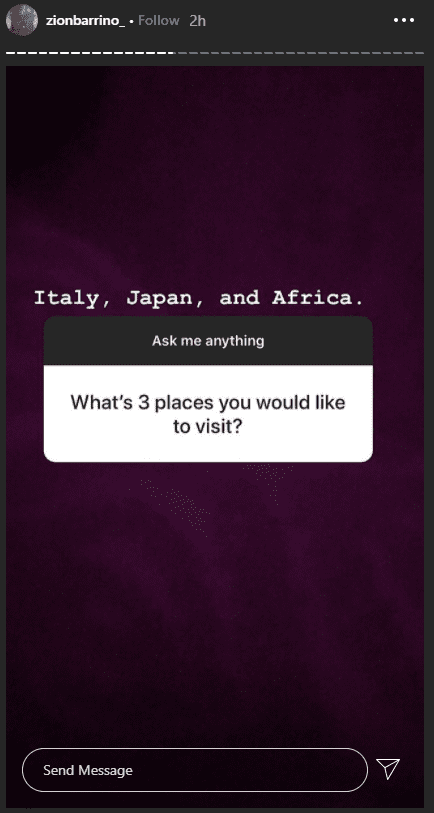 THE PLACES SHE LOVES TO VISIT
Aside from revealing her dream countries to visit, Zion also shared her favorite places to travel to. She said that she loves going to California and New York City. 
An outspoken woman, Zion said she realized a lot of people are two-faced and "fake."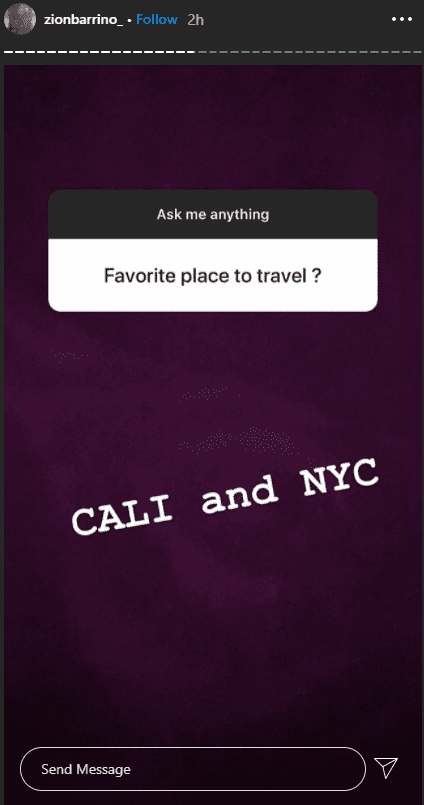 LIVING WITH A SUPERSTAR MOM
Since she has lived her life out of the limelight, Zion is currently enjoying the things she loves to do privately. One fan was curious about how often she sees her superstar mother. 
Zion, who shares a tight bond with Fantasia, quipped that she is living with her mother now. Barrino reportedly lives in a posh home in North Carolina.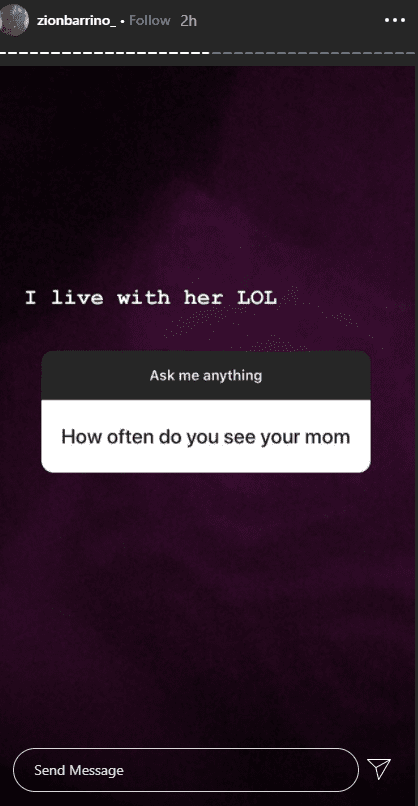 NOT INTERESTED IN DATING
After several questions passed, one Instagram follower asked Zion whether she is dating anyone. Many fans are quite intrigued by her love life. However, without any explanation, Zion, a single lady, said she is currently not dating anyone.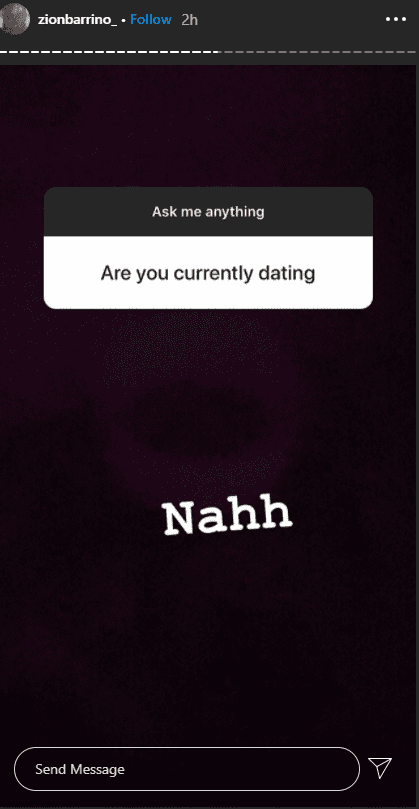 TAKING IT IN MODERATION
Aware that her mother is known for her vocal prowess, one fan asked Zion if she likes being under the limelight. Zion answered "50/50," which means that she enjoys being recognized in public, but at the same time keeping her life private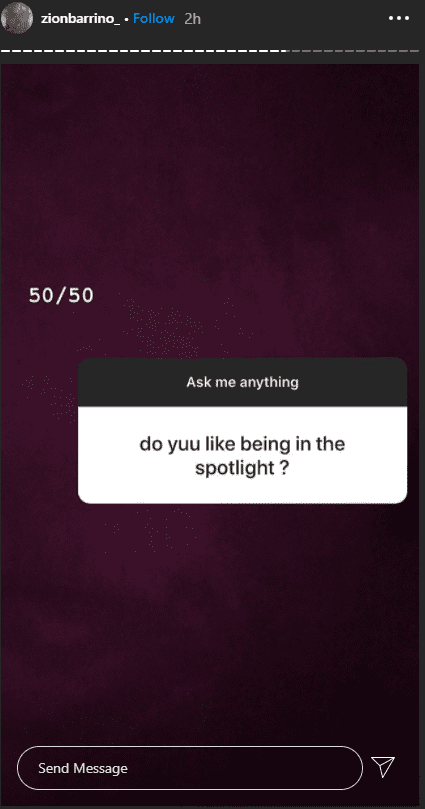 HER 2020 REALIZATION
2020 has been a rough year for most people with many unfortunate events unfolding, including social unrest and a health crisis. 
One fan asked Zion's biggest realization this year. An outspoken woman, Zion said she realized a lot of people are two-faced and "fake."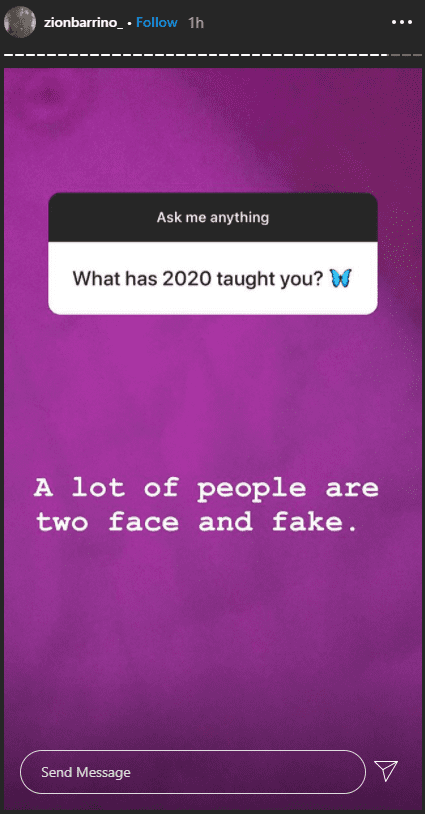 Besides sharing a few pieces of information about her life, Zion recently showed her new nose ring to her Instagram followers.
In her Instagram Story picture, Zion wore a black jacket and rested her head on her hand. She smiled at the camera and showed off the silver piercings on her right ear.