Molly McCook and Husband John Krause Have Matching Tattoos — Facts about the 'Last Man Standing' Star
Actress Molly McCook and her husband, John Krause, have sustained a blossoming romance since their marriage in 2019. Today, they are still going strong, with matching tattoos to prove their unbreakable bond.
In addition to being a great actress and a raving beauty, the "Last Man Standing" star, Molly McCook, is also a wife devoted to her husband of one year, John Krause. Remarkably, having a blossoming marriage and career is just one part of the icon's life. 
The other half comprises several mind-blowing facts about the 30-year-old actress, including tidbits of her personal life, which may never make the headlines.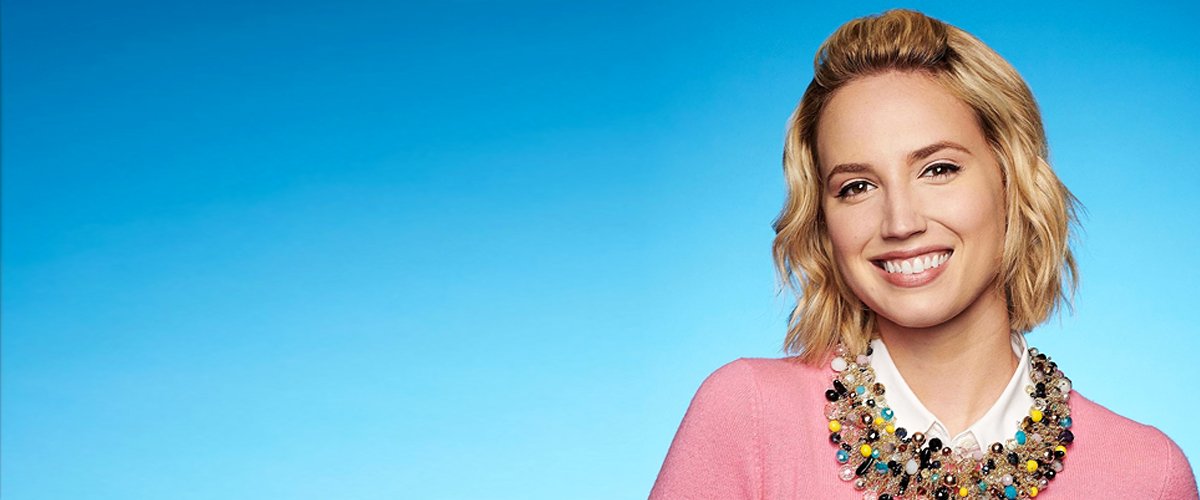 MOLLY MCCOOK'S BIOGRAPHY
Molly Jane McCook was born on July 30, 1990, in Los Angeles, California. She grew up in the same city with her parents, John McCook and Laurette Spang, both actors.
Since her entertainment debut in 2010, Molly has built quite a reputation as an actress, with a few shots at music. She began acting with minor roles in "10 Things I Hate About You" and "Glee."
Since her graduation, Molly is a graduate of Ned's Declassified School and has embraced the entertainment industry like her parents.
MOLLY'S FAMOUS PARENTS
Growing up with famous parents who worked in entertainment stirred Molly towards the arts early in her life. Following in her parent's footsteps proved to be the right move, as the star has made a name for herself through years of hard work and determination.
Molly's mom, Laurette Spang McCook, is an actress, famous for her recurring roles on "Battlestar Galactica" and "Happy Day." She also starred in "Charlie's Angels," "The Love Boat," and "Three's Company," among others, paving her way to fame.
Interestingly, Molly's father, John McCook, is also a Hollywood top shot and has remained a household name since his foray into entertainment. 
Although many recognize him as Eric Forrester from "The Bold and The Beautiful," he has made appearances in several other movies and shows. They include "The Young And The Restless," "Murder She Wrote," "Magnum P.I," and "Jeopardy," among others.
MOLLY MCCOOK'S PERSONAL LIFE
The actress, who joined the entertainment industry in 2010, has lived through two known relationships ever since. The first was with actor and singer Devon Werkheiser. Their relationship began in 2010, but the two broke up a while later.
Next, she met John Krause, whom she started dating in 2016. John popped the big question two years later, and the couple marked the milestone moment with a star-studded engagement party in a winery in Malibu.
On September 7, 2019, the lovebirds tied the knot at Santa Barbara Zoo of California. Several celebrities graced the grand ceremony, which was featured in People Magazine.
In a follow-up interview, Molly revealed that zoos had always been a part of their relationship because of Krause's fondness for them.
Although Molly and her husband are yet to have kids, they have sustained a happy marriage and are content with being a family of two. In celebration of their love, the couple acquired matching tattoos in February 2020. They took to social media to thank artist Xena for the masterpiece.
The artwork, inscribed on the side of their torsos, spelled out the date of their wedding in Roman numerals. What a symbolic display of love!
MOLLY'S HUSBAND 
Molly McCook's husband, John Krause, is also an actor, with notable works in Broadway. Some of his acting credits include "Wicked," "The Hunted: Encore," "His Wives And Daughters," and "Fun Home."
MOLLY MCCOOK'S CAREER
Since her entertainment debut in 2010, Molly has built quite a reputation as an actress, with a few shots at music. She began acting with minor roles in "10 Things I Hate About You" and "Glee." She later landed another minor role in "The Bold And The Beautiful," starring alongside her father in nine episodes.
The icon's acting prowess soon made her a top pick in the industry, availing her more roles. Some of her outstanding movie and TV credits include "Excision," "Agents of S.H.I.E.L.D," "The Fosters," and "Hot In Cleveland," among others.
In 2020, Molly snagged the role of middle daughter, Mandy, replacing actress Molly Ephraim in the Fox Network series, "Last Man Standing." 
The development was met with widespread criticism, with Molly facing intense backlash for taking up her new role. However, the former Mandy role player, who left following the series cancellation in 2017, seemed okay with the replacement despite the slight differences in their physical features.
After garnering the approval of Ephraim, family, friends, hardcore fans, and fellow cast members, the criticisms hardly mattered. Molly could only hope viewers "kept their hearts open" and become more receptive to change. Meanwhile, she is killing the role bigtime!