Daily Joke: A Man Was Taking a Walk with His New Pet
At some point, a man walked down the road with a baby monkey in his arms. One of his friends then stopped him and asked what he was doing with the monkey.
The man disclosed to his friend that he purchased the monkey as a pet. They have no children, so the monkey will live with them like one of the family, the man said.
He added that the poor creature will even eat at the same table with them. His friend asked him where the monkey would sleep. To which the man replied that he would sleep in the same bed with him and his wife.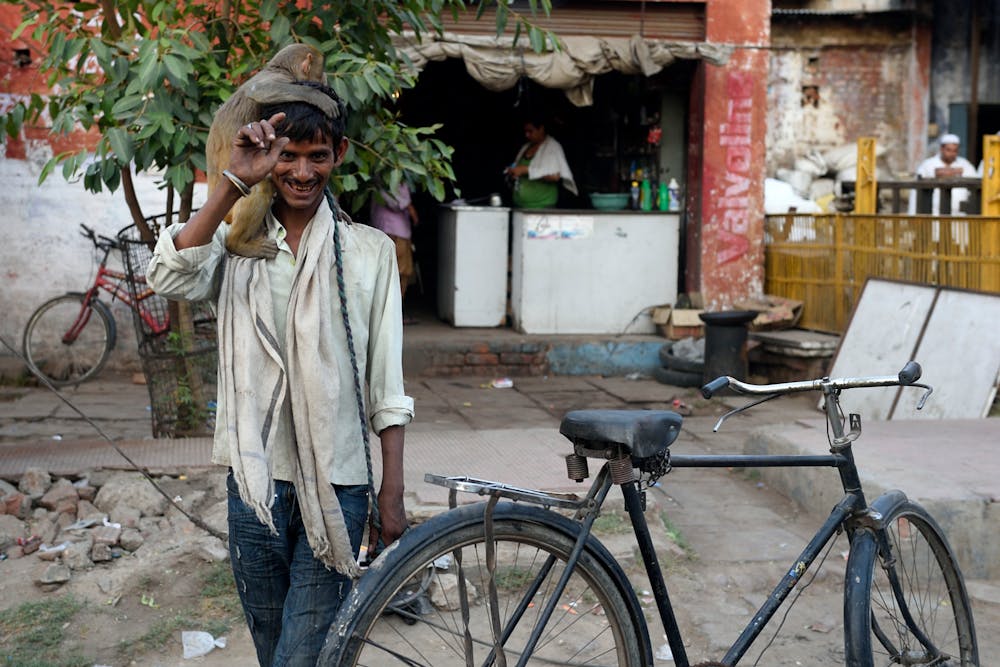 His friend could not believe what he said. The friend then asked the man about the smell. The man replied: "Oh, he'll just have to get used to it, the same way I did."
TWO SALESMEN AT A WOMAN'S DOOR
One day, two salesmen were going door to door when they knocked on the door of a woman. Apparently, the woman was disturbed to see them.
In no uncertain terms, she told the salesmen that she would not like to hear their message. At that point, the woman slammed the door in their faces.
However, the door did not close, the woman's surprise. The door just bounced back open. She tried closing the door again, this time putting her back into it. The door, however, bounced back open.
The woman was convinced that the salesmen were putting their foot in the door. She reared back to give the door a slam that would teach them a lesson. One of the men then told her that she might need to move her beloved cat before closing the door again.
A MAN AND HIS PARROT
The man bought a pet parrot, but he noticed that it appears to have a terrible disposition and foul vocabulary after a few days of owning it. The man tried everything to change the parrot's demeanor, but nothing works.
In a moment of distress, he decided to put the parrot in the freezer. For a few moments, the man heard the parrot screeching, kicking, and shouting. Then suddenly, everything hushes up.
He opened the freezer door, and the parrot stepped out and apologized for his bad habit. The man was shocked at the parrot's change in attitude. He was about to ask what changed him when the parrot told him: "By the way, may I ask what did the chicken do?"
Want to laugh some more? Check out this story of a man who borrowed a pony from a minister to assist him with heading into town. You will burst out laughing at the end of this story.
Source: Starts At 60