Usher Is a Doting Dad of Two Sons & One Daughter — Look inside His Beautiful Fatherhood
Besides being a very well-known musician, Usher is also a loving father to one daughter and two sons. One of his children was welcomed in 2020 and below we have a look at his journey into fatherhood.
Usher Raymond IV generally comes off as a bachelor who has no care in the world, but the truth is, he is a father to three children! The singer's first child, Usher Raymond V, 12, was born on November 26, 2007.
He had his firstborn child with his now ex-wife Tameka Foster, whom he divorced in 2009. The "You Make Me Wanna…" singer also shares another son with Foster, Naviyd Ely Raymond, 11, who was born on December 10, 2008.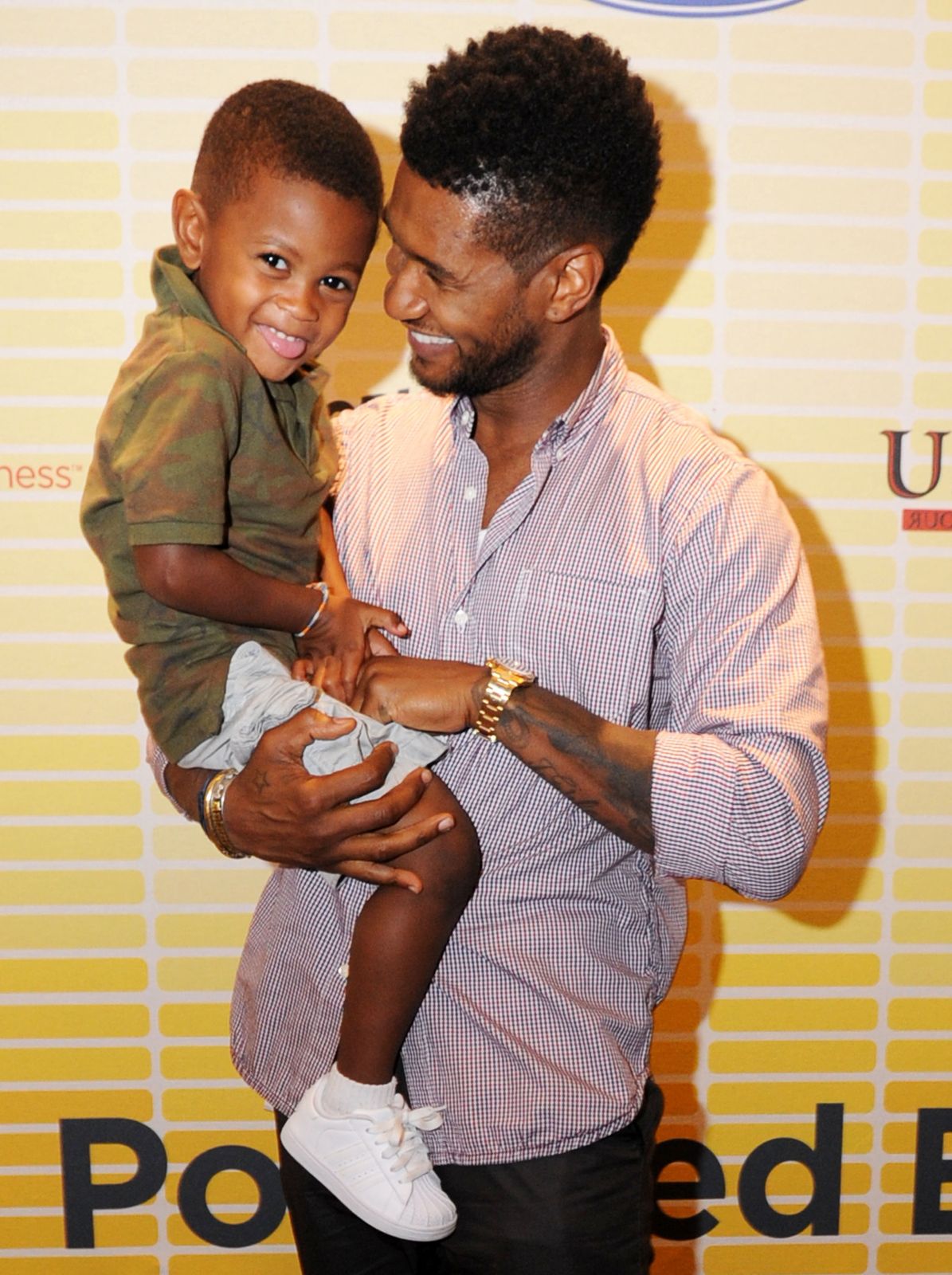 In a previous interview for the cover of Essence magazine in August 2008, Usher had this to say about his first son: "He's gonna admire me." He also vowed that the boy would look up to him.
A month after his Essence statement, the singer noted how he didn't have a father growing up. He shared how not having a father as a child wasn't a good enough reason for him to be a bad one to his own children.
Usher and his own father, Usher Raymond III, had a troubled relationship. He abandoned him and his mother, Jonetta Patton when the future musician was only a year old.
The "Confessions" singer said he has since forgiven his father for all the things he did to hurt him. The star felt his father had hurt him unintentionally and indirectly molded him into the person he is today.
On October 14, 2010, the "You Got it Bad" vocalist defended his presence in his children's lives. Foster claimed he was an absentee father to their boys, but Usher was photographed out with the two young children.
At one point, he was seen with Usher V and Naviyd at Mr. Bones Pumpkin Patch in West Hollywood. The trio appeared to be having fun together on some slides without Foster.
The following year, the trio was spotted again at the premiere of "Justin Bieber: Never Say Never" which was held in Los Angeles. On June 17, 2012, the R&B musician shared a photo of his sons on social media for Father's Day.
Two months after that, he actually received primary custody of the two boys. In 2017, he showed off what type of parent he was when he put one of his boys first over a concert appearance.
At the time, Usher was to feature alongside a star-studded lineup that also included celebrities like Pharrell Williams. The event was Ariana Grande's "One Love Manchester" benefit concert that occurred over the weekend in the UK.
Usher's last child and baby daughter was born on September 24, 2020, in Los Angeles.
Taking to Instagram the following Monday, the "My Way" singer revealed that he didn't attend the event because of an outing his son had to go to. He explained that the boy (he didn't name him) had his first day at Camp Kudzu.
The summer camp was for children living with diabetes. Usher further explained in his post why he had chosen his son's event over the benefit concert stating:
"This was an important day for him and for myself as a proud father."
The artist's last child and baby daughter was born on September 24, 2020, in Los Angeles. The mother of little Sovereign Bo is the "I Cry" singer's longtime girlfriend, Jenn Goicoechea, a music executive.
The birth of the little girl was confirmed a month later and Usher introduced her to the world during a virtual appearance on "The Ellen DeGeneres Show." He also shared the first Instagram photo of the child where he was seen kissing her on the forehead.