Debbie Allen Posts Photo with 'Grey's Anatomy's' Ellen Pompeo & Patrick Dempsey as They Reunite
Actress Debbie Allen sent her fans into an adoring frenzy after sharing a photo of her posing with her "Grey's Anatomy" co-stars, Ellen Pompeo and Patrick Dempsey.
Hours after the seventeenth season of "Grey's Anatomy" premiered, actress Debbie Allen took to her Instagram to rejoice at her co-stars' sweet reunion.  She shared a photo of herself with co-stars Ellen Pompeo and Patrick Dempsey and captioned:
"This day felt like Christmas, so full of joy! ❤️? Back Together Again! @GreysABC."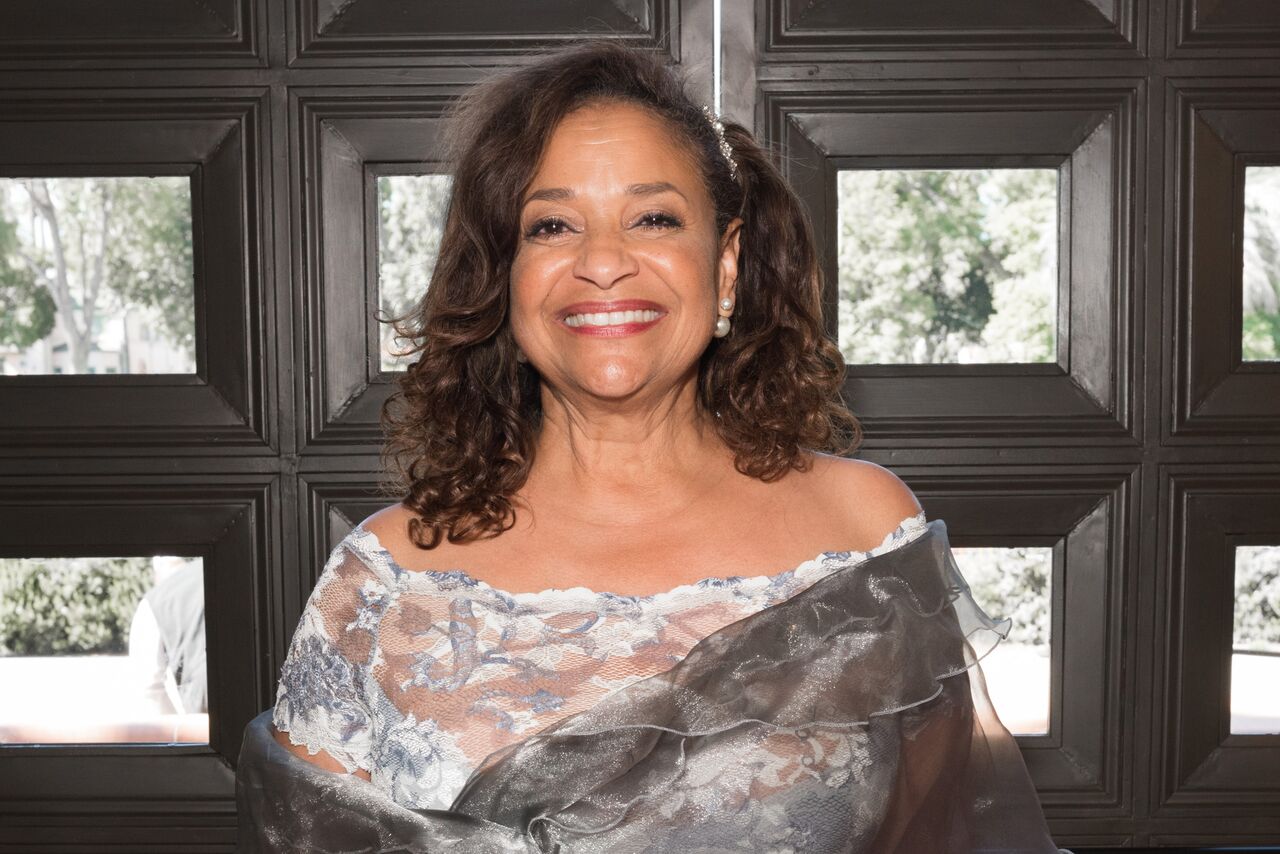 The cute photo of the "Grey's Anatomy" actress showed Allen posing between actress Pompeo, who plays Dr. Meredith Grey, and actor Dempsey, who played Derek Shepherd.
Allen was rocking a white top beneath a stunning floral shirt. The 70-year-old beauty wore a printed face mask to keep safe and a bright blue headscarf to complete her chic look.
Dempsey looked dashing in a simple blue shirt and a plain black face mask that hid most of his face from sight to her right. Pompeo also donned a black face mask as she stood to Allen's left in a stylish white blouse. 
The three looked ready to conquer the world, and Allen's fans were thrilled at the idea of seeing their favorite actors together once again.
In another interview, Pompeo spoke about how far the show and its actors have come since the beginning.
Just hours before Allen shared her exciting Instagram post, the first two episodes of the much-anticipated season seventeen of "Grey's Anatomy" aired.
As fans now understand, Dempsey's presence in Allen's post was because of the actor's dead character's surprising return to the show.
Speaking of Dempsey's return, showrunner Krista Vernoff said that the beach motif — which they intended to continue beyond the premiere gave the show a way for viewers to live outside the pandemic even for a little.
The ABC medical series decided to dedicate its 17th season to healthcare personnel and their fight against the novel coronavirus in their city.
In another interview, Pompeo spoke about how far the show and its actors have come since the beginning and shared some surprising details about the 17th season.
All the actors and their characters had evolved over the years and hinted that it was about time for the show to say goodbye to its loyal fans.
Late in October, Pompeo discussed the prospects of the show's ending with her co-stars Allen and Chandra Wilson, and Vernoff.
The women hinted once again at the possibility of it all coming to an end with the season. But they also admitted that they were not certain. Now that things are in full throttle, fans can only watch and wait.