'Grey's Anatomy' Fans Are Stunned over the Return of an Iconic Character in Season 17 Premiere
"Grey's Anatomy" fans were stunned by the return of actor Patrick Dempsy, who played Dr. Derek Shepherd AKA "McDreamy", Meredith Grey's husband.
The last few minutes of "Grey's Anatomy" two hour Season 17 premiere left fans gasping for breath as the unbelievable happened. Patrick Dempsey, who played Derek Shepherd on the series for 11 seasons came back.
Dempsey's character, the luscious "McDreamy," Dr. Meredith Grey's deceased husband is back in what appears to be either a dream sequence or a near-death experience.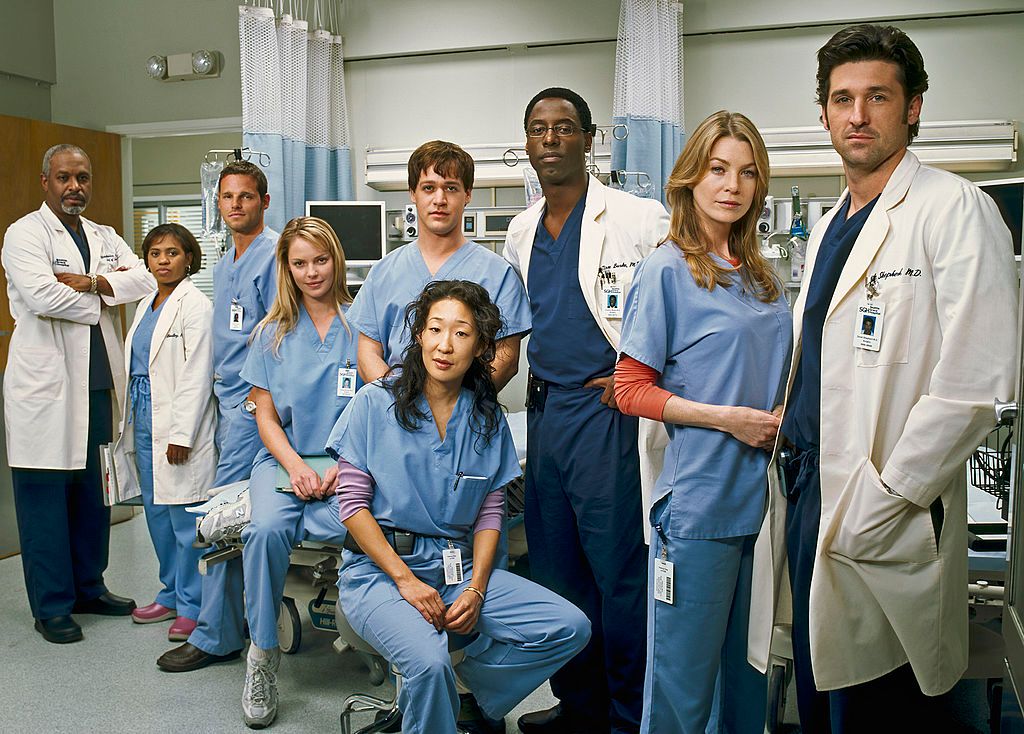 DR. MCDREAMY IS BACK
"Grey's Anatomy´s" new season will be hard to top when it comes to surprises with the sudden revival of the long-dead Derek in its first episode. Despite the incredible flight of fantasy, the season is in fact basing itself on reality.
In the new "GA," the COVID-19 pandemic has hit the Grey Sloan Memorial Hospital, and the staff and patients are struggling to cope with their new reality.
This day felt like Christmas, so full of joy! ❤️😆Back Together Again! @GreysABC pic.twitter.com/3iQZM81Hcu

— Debbie Allen (@msdebbieallen) November 13, 2020
The disease sweeps through the hospital feeling medical staff and laypeople alike until Dr. Meredith Grey is found lying unconscious in the parking lot suffering from a mysterious ailment.
Meredith's undiagnosed disease grows steadily worse, and her life is clearly hanging by a thread when she slips into a dream in which she sees her dead husband Dereck coming towards her on a beach.
"McDreamy" himself, shared photos from the set of "GA" showing himself and Ellen Pompeo filming on the beach, and wearing masks between takes
Please let's come together, respect each other, wear a mask, and thank our first responders. They work tirelessly and risk their lives to keep us safe. #greysanatomy #wearamask #respect #firstresponders #thankyou pic.twitter.com/dgQigFzknM

— Patrick Dempsey (@PatrickDempsey) November 13, 2020
The show's production has raised the audience's speculation to a fever pitch with the launch of a promotional clip for next Thursday's episode of "GA" in which Meredith actually speaks to her beloved "McDreamy."
Faithfull fans who have been following Meredith Grey's story for nearly 17 years were stunned and overjoyed to see Dempsey back on set, even though it can only be for a brief cameo.
Most of the actors didn't know. Some of the writers didn't know. Most of the good folks at the studio & network didn't know. It's so fun watching it all unfold. 🤗 #GreysAnatomy pic.twitter.com/LCQj6outeY

— Krista Vernoff (@KristaVernoff) November 13, 2020
Fans flooded social media with disbelief and clamoring for the production to allow the couple to kiss, in what may even be Meredith's "into the light" death scene as she reunited with her husband.
Beloved actress Debbie Allen who plays Dr. Catherine Fox in "Grey's Anatomy" shared a snap on Twitter that shows that she is as excited to be working with Patrick Dempsey again, as fans are to see him back in the series.
TRIBUTE TO DOCTORS AND FIRST RESPONDERS
Dempsy, "McDreamy" himself, shared photos from the set of "GA" showing himself and Ellen Pompeo filming on the beach, and wearing masks between takes.
The actor reached out to all first responders and medical personnel who are risking their lives every day by treating and serving infected and healthy alike, and appealed to people to wear masks for the safety of all.