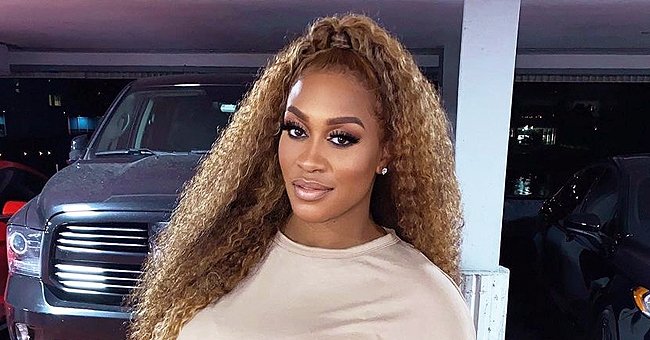 Getty Images
L&HH Star Rah Ali Gives Birth to a Daughter after Losing 1st Baby at 5 Months Pregnant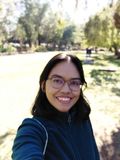 "Love & Hip Hop" star Rah Ali recently gave birth to a healthy baby girl, a wonderful and life-changing moment she will never forget after losing her prematurely born baby last year.
What was once a broken dream has finally come true for Rashidah "Rah" Ali. The 36-year-old reality star could not help but feel an immense joy after welcoming her newborn, whom she described as a "gift from heaven."
She took to Instagram to share her wonderful news with her fans, uploading a picture of herself beside her daughter. The new mother looked excited to start a beautiful new chapter with her newborn.
RAH'S HEAVENLY GIFT
Ali's first picture with her daughter was initially shared in her online platform, "OnSite!" She then took a screenshot of the image and re-shared it in her personal account.
She wore an animal-print coat and black long sleeves while inside a hospital room. She gently caressed her sleeping daughter in a baby bed.
On top of the snap, the text reads, "A Gift From Heaven on 11/11: Rah Ali Welcomes Beautiful Baby Girl." She added the hashtag "#motherhood" below the message.
The reality star also shared a picture on Instagram Story, showing her baby's ears and plump cheek. Many fans were happy that Ali's daughter was born safe and healthy.
Some fans congratulated Ali, and they all agreed that her baby is a wonderful blessing. Other speechless fans dropped praying emojis and heart emojis in the comment section. One fan wrote:
"Congratulations ? So happy for youuu?✨."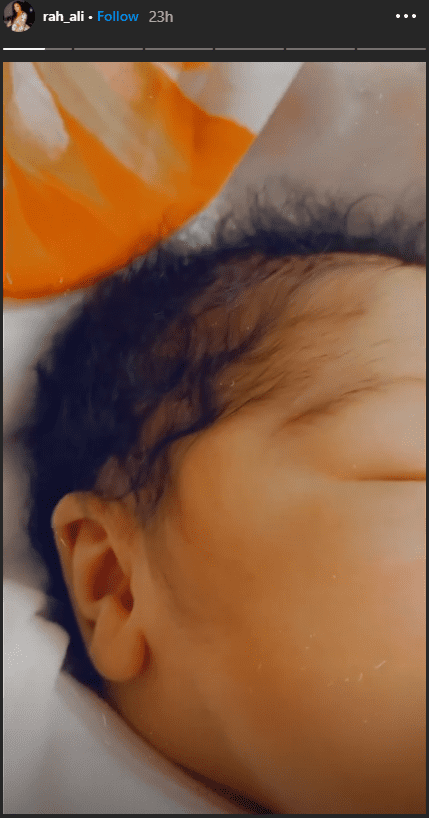 Rah Ali's cute snap of her daughter which she shared on her Instagram Story. | Photo: instagram.com/rah_ali
SECOND CHANCE AT PREGNANCY
In August, Ali shared that she was expecting a child again with her husband, whose identity is yet to be known. Her pregnancy around that time was a challenge due to the coronavirus pandemic.
Amid the health crisis, Ali shared that her attention was focused on the baby's needs. At the same time, she was micro-managing her family's safety. She also kept the energy pure and positive around her.
With the death of her first baby, her close friend, rap icon Nicki Minaj, extended her support to the reality star.
HER HEARTBREAKING LOSS
It felt surreal for Ali to see and touch her baby after suffering a pregnancy loss last year. She was supposed to be due in October, but her child came out prematurely and died after a few minutes.
Ali reportedly kept her pregnancy under wraps and waited to hit the five-month mark to share with her fans her baby bump. However, things did not go as planned.
With the death of her first baby, her close friend, rap icon Nicki Minaj, extended her support to the reality star. Minaj kept checking on her and tried lifting her spirits amid the difficult time.
Last October, Minaj, who earlier hid her baby's identity, gave her fans the first-ever look of her newborn son in honor of her first wedding anniversary with her husband, Kenneth Petty.
Minaj is clearly smitten with her cute little bundle of joy. The new mother shared on Instagram an adorable picture of her little boy's tiny foot over a grey velvet.
Please fill in your e-mail so we can share with you our top stories!