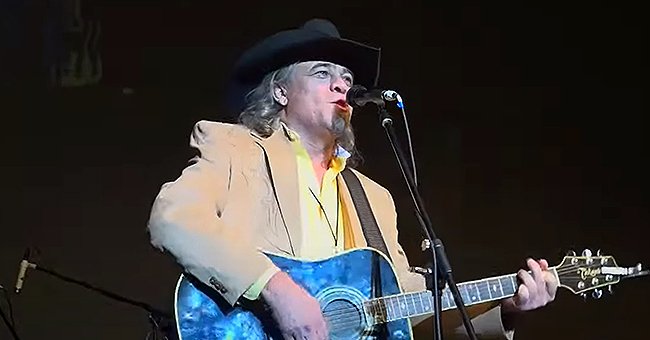 YouTube/Ralph Cantu
Country Star Doug Supernaw Dies at 60 Following Battle with Cancer — Here Are the Details

Country star Doug Supernaw became best known for his song "I Don't Call Him Daddy." Sadly, his record label announced that he died at the age of 60.
From 1993 until 2017, Doug Supernaw released four studio albums and re-recorded a few of his hits. Passionate about country music and its roots, he dedicated his career to the genre until his death.
Supernaw's record label, B&G Records, announced the news in a statement on social media and shared that he passed while in his Texas home on November 13, following a battle with cancer.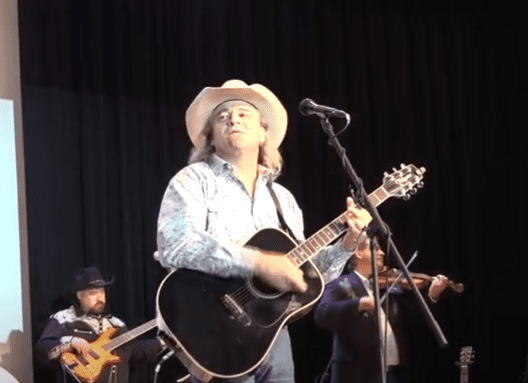 Doug Supernaw performs during the 2017 Texas Country Music Awards. | Source: YouTube/Texas County Music Association.
PASSIONATE ABOUT COUNTRY
In 1994, the same year Supernaw released his second album called "Deep Thoughts From A Shallow Mind," the singer elaborated on his love for country music. Concerned that the genre took a turn towards pop music, he became determined to bring his fans the best of country and said:
"I'm gonna try to put out good solid country music, and if I have to go to raising and cutting horses, I will."
GOLD RECORD COUNTRY ARTIST
While Supernaw had several popular hits, including "Not Enough Hours In The Night" and "Reno," it's his best-known song "I Don't Call Him Daddy," which earned the star an Academy of Country Music Awards nomination.
Following the release of his fourth album in 1999, Supernaw took a break from the industry. He returned again in 2017 and recorded two new songs, "Here's My Heart" and "The Company I Keep," along with the re-recording of some of his most popular hits for his "Dough Supernaw Greatest Hits" collection.
CAUSE OF DEATH
During his time away from recording music, Supernaw had a few brushes with the law, but his return in 2017 gave him another two years living his dream before receiving a cancer diagnosis.
Received a stage four pancreatic cancer diagnosis in March 2019.
In February 2019, Supernaw was diagnosed with stage four bladder and lung cancer, and aggressive treatment gave him almost an additional two years, as his record label added in their statement:
"Fighting the good fight for almost two years, Doug's cancer had spread to his brain and spine, and he was placed in hospice care in October 2020."
ANOTHER LEGEND RECENTLY LOST TO CANCER
The news of Supernaw's passing came shortly after the world learned that the beloved game show host Alex Trebek, also came to the end of his battle with cancer aged 80.
The "Jeopardy!" host received a stage four pancreatic cancer diagnosis in March 2019, and he continued hosting the popular game show up until his death. The last episode featuring Trebek will air on December 25.
Please fill in your e-mail so we can share with you our top stories!