Kate Hudson Reveals Brother Wyatt Russell & Wife Meredith Hagner Are Expecting Their 1st Child
Kate Hudson revealed that her brother, Wyatt Russell, and his wife are expecting their first child together, and the actress is "over the moon" that their family is expanding.
Actress Kate Hudson can't wait to become an aunt! On Monday, Hudson announced that her brother, Wyatt Russell, and his wife, Meredith Hagner will soon become parents for the first time.
Wyatt is Goldie Hawn and Kurt Russell's son, while Kate and her brother Oliver were born from Goldie's previous marriage to Bill Hudson. Both Oliver and Kate already have children, so Wyatt is armed with the experience he picked up from having six nephews and nieces.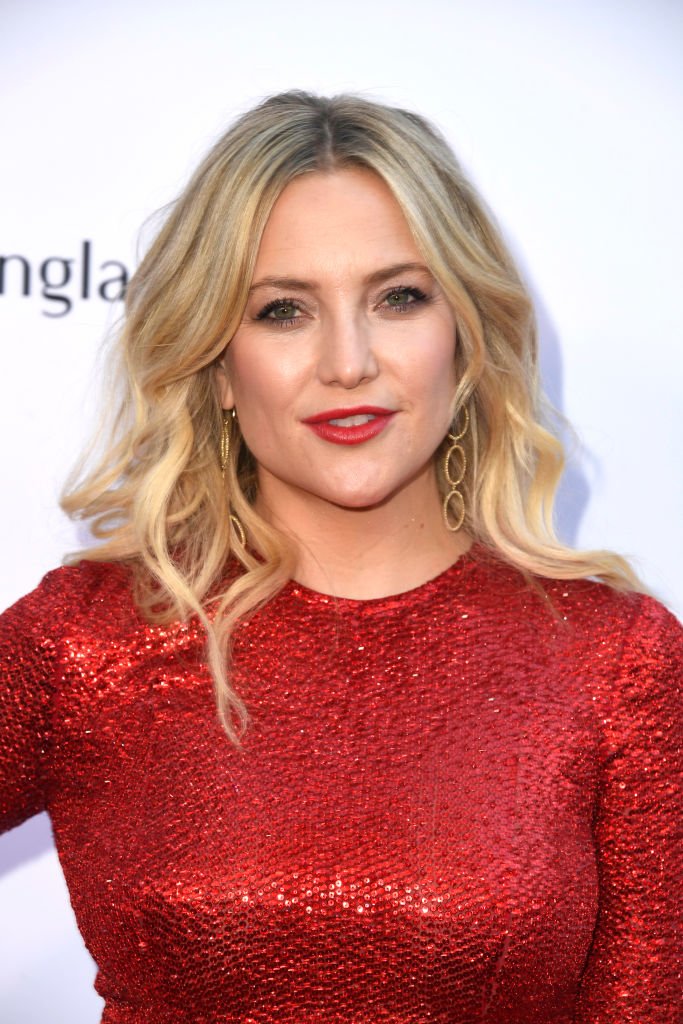 FROM SPORTS TO ACTING
Like his siblings, Wyatt also followed a career in the entertainment industry, but it wasn't his first choice. He wanted to turn his love for hockey into a career as a pro hockey player, but injuries cut that dream short, so he turned to acting.
However, his career and love for hockey came together in 2017, when Wyatt landed the role of Anders Cain in the sequel "Goon: The Last of the Enforcers," followed most recently, by his role in the thriller "Overlord."
FOLLOWING IN HIS FATHER'S FOOTSTEPS
Wyatt and Meredith fell in love when they worked together on the film "Folk Hero & Funny Guy" in 2016, just like Kurt Russell and Goldie Hawn, who became inseparable after starring together in the 1983 flick "Swing Shift."
Two years later, Wyatt popped the question during a winter getaway to Snowmass, Colorado. Their wedding took place in September 2019 at Goldie's beautiful house in Aspen, Colorado.
Celebrating our next family member today.
The second marriage for Wyatt, he divorced amicably from Sanne Hamers in 2017 following their split in 2015. They met while he played hockey in the Netherlands.
THE ANNOUNCEMENT
However, Kate can't wait for the arrival of her brother's first child, and she proudly shared the news on social media alongside a picture of her sweetly kissing Meredith's baby bump with silver balloons in the background, and wrote:
"Celebrating our next family member today 👶 🍼 First for my bro Wy and @merediththeweasel We are over the moon and can't wait!!!!" 
Sister Kate Hudson is a mom of four herself, and she shares her youngest child and only daughter born in October 2018, Dani Rose with her current partner Danny Fujikawa.
The actress's two children, Ryder and Bingham are from her relationship with ex Chris Robinson, while Bellamy's father is Matt Bellamy born during their time together.