NBA Legend LeBron James Pens a Touching Tribute to His Beautiful Look-Alike Mom, Gloria
LeBron James recently took to social media with heartwarming photos that captured himself and his mom spending quality time together weeks after his 4th championship win.
One day ago, LeBron James serenaded his fans with pictures of himself and his mom, Gloria, having a great time together. 
The photos captured the mother-son duo out on the water on a yacht. In one shot, James, easily a head taller than his mom, could be seen bending over to plant a kiss on her forehead.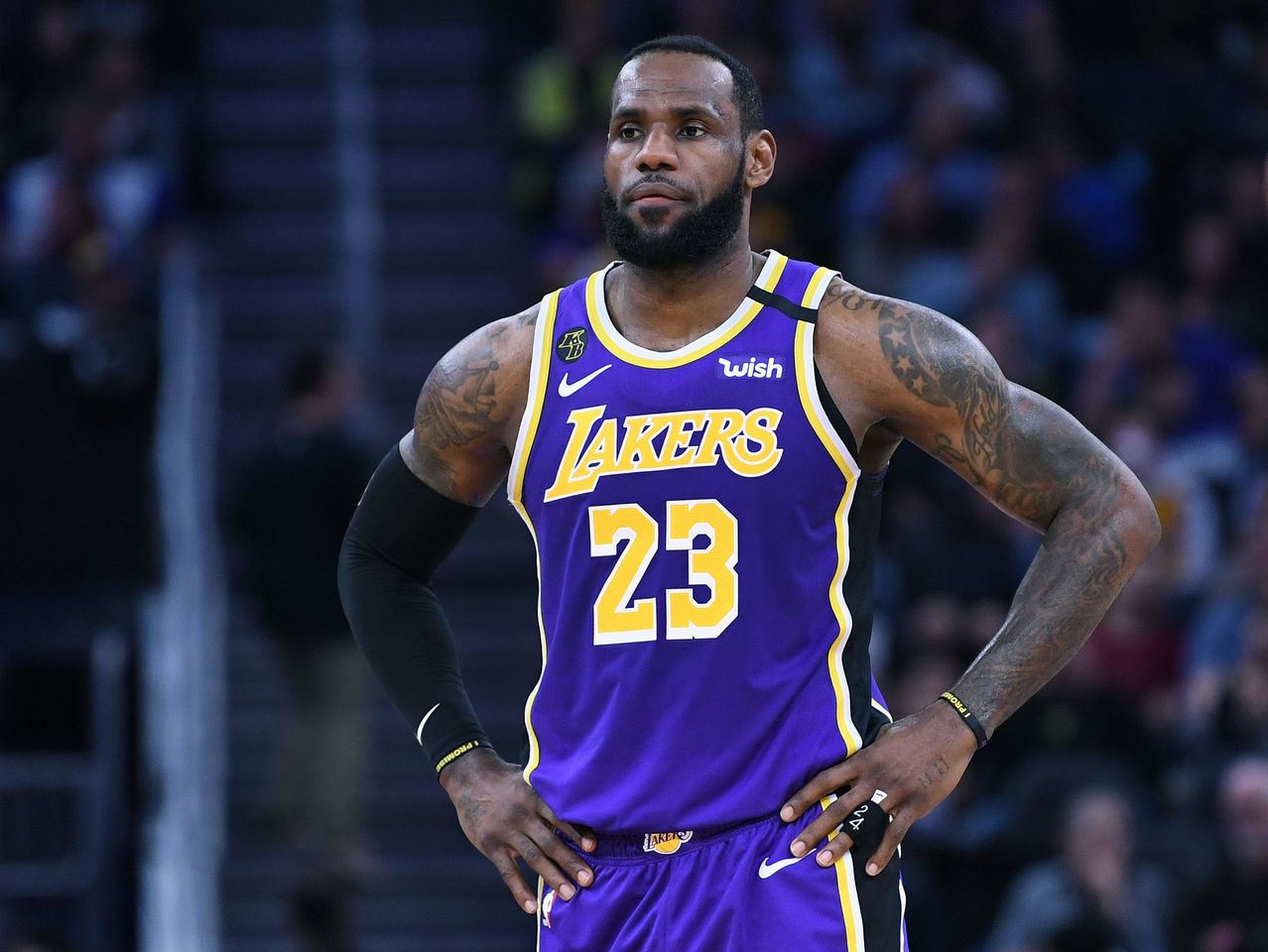 The other photos captured the pair posing up a storm, and one even featured James wearing a goofy look on his face while his mom smiled happily beside him. 
The beautiful woman had on sun shades and wore a sleeveless white top that showcased the faded tattoo that graced her left arm. James followed the photos with a heartwarming tribute written in his caption. It began:
"Seeing you happy and smiling is one my biggest accomplishments I've ever had in my life! I want to make you so proud every single day!"
The talented sportsman continued, stating that his mom had done a lot for him, and now it's his turn to return the favor. He went on to describe a moment he shared with his mom as they exited the boat. 
According to him, she expressed gratitude for the time they spent on the boat and then smiled, bringing him close to tears. James then went on to list some of the reasons he loves his mother and ended the write up by tagging his mom his "angel on earth."
He thinks she's "a special" person and without her he would be nothing. 
Fans of the iconic basketball athlete took to the comments section with a load of compliments and praises. Most of them found James's display of love adorable and honorable. 
This is not his first time letting the world know just how much influence his mother, who raised him as a single teenager, has had in shaping him into the champion he is today.
In October, the athlete won his fourth NBA championship and FaceTimed his mom to share the great news while reflecting on how much she became a source of inspiration for him.  
James could be heard saying that nothing could stop him because all he had to go through cannot be compared to what his mom Gloria had been through.
His mom answers saying, "God is good," and James replies, telling her he hopes to keep making her proud. He goes on to let her know he thinks she's "a special" person and without her, he would be nothing. 
Gloria is not the only special woman in James's life, though. The handsome athlete is currently married to his high school sweetheart, Savannah Brinson. 
The pair tied the knot in a private ceremony attended by about 200 guests. It happened in San Diego on September 14, 2013.
Seven years down the line and the couple now share three kids, Lebron Jr., Bryce Maximus, and Zhuri. That makes it not one but three beautiful females standing in support of James.