Bindi Irwin Shares Sweet Message as She Celebrates Her Husband, Chandler Powell's 24th Birthday
Bindi Irwin, the famous TV personality and wildlife conservationist, is currently over the moon with her husband, Chandler Powell. With Powell celebrating his birthday recently, Irwin paid a sweet tribute to him on social media.
Over the weekend, zoo operator and TV personality Bindi Irwin took to Instagram to share a picture of herself and her husband, Chandler Powell, in honor of his birthday.
Irwin and Powell have done their bit to support animals of all types. So, it will come as no surprise that the birthday tribute featured one as well. The pair is seen cuddling a python in Irwin's tribute photo as they looked to be having a great time.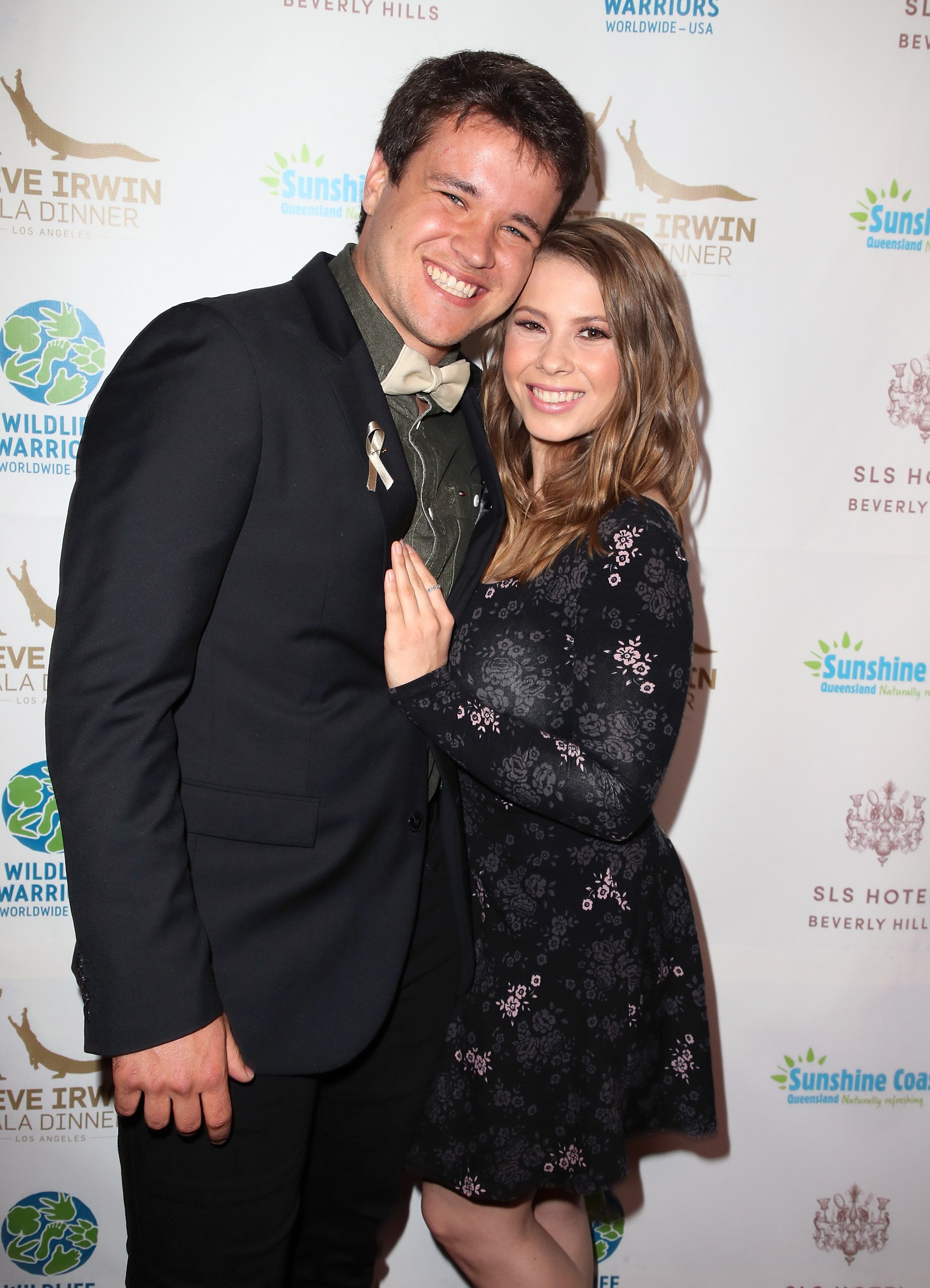 Dressed in their usual zoo operator attire, Irwin and Powell snuggled as they petted the giant snake and were grinning from ear to ear. Not many people can make snakes seem lovable. However, leave it to Irwin and Powell to do so perfectly. In her tribute, Irwin wrote:
"Happy Birthday to my extraordinary husband. Chandler, 7 years ago I fell in love with you and to this day whenever you smile my heart skips a beat[...]"
The pair seems to be over the moon as they shared a moment. Along with their snake-cameo photo, they also seemed to have had a small celebration in honor of Powell's birthday.
News sources gathered pictures that showed Irwin sharing a crocodile-themed birthday cake with Powell. It is unclear if crocodiles are his favorite animals, but he seemed to appreciate the gift nonetheless. 
Irwin shared a pregnancy update.
Irwin and Powell also had a little special friend at the celebrations – their adorable pet dog, Piggy. It is unlikely that they had many people with them at the event, but they sure were surrounded by their pet friends.
Taking to social media on his own, Powell shared images of the crocodile-themed birthday cake on his Instagram Stories. The former wakeboarder called the cake "the coolest in history," adding that he had a great day.
Powell also thanked Irwin and the couple's unborn daughter, appreciating them both for the birthday surprise. The pair has had a pretty whirlwind year, beginning with their marriage in March.
Then, in August, they confirmed that they were expecting a child together. The couple did not announce a name for their child, although they confirmed that it would be a girl.
Just a few days ago, Irwin shared a pregnancy update, confirming to fans that their baby is now 20-weeks old. Leaning on an animal comparison, the TV personality commented that the baby is now the size of an emu chick.
Irwin's child should come sometime in the early parts of 2021. Considering how well they treat animals, there is little doubt that the little girl will grow up with a lot of love.