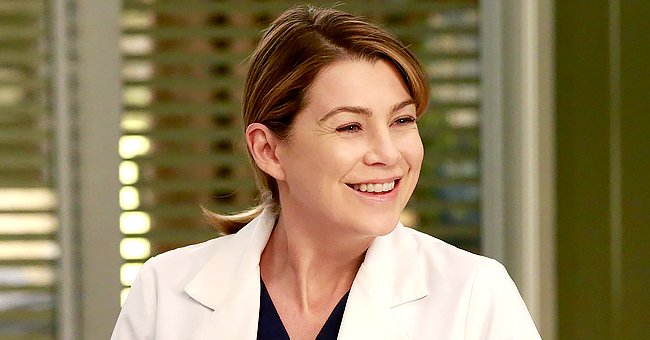 Getty Images
See 'Grey's Anatomy's' Ellen Pompeo's Pic with Patrick Dempsey after Surprise Premiere Reunion
Grey Anatomy stars Ellen Pompeo and Patrick Dempsey posed for some stunning beach photos, which they shared on Instagram following their surprise premiere reunion.
If anything could help brighten fans' faces, then a surprise reunion between "Grey Anatomy" stars Ellen Pompeo and Patrick Dempsey would do the trick. The on-screen couple posed for a picture on the beach after their surprise reunion.
Fans of the hit series were thrilled, on Thursday, to see Dempsey's character on the series, Dr. Derek "McDreamy" Shepard, make a shocking return to the series five years after his character died.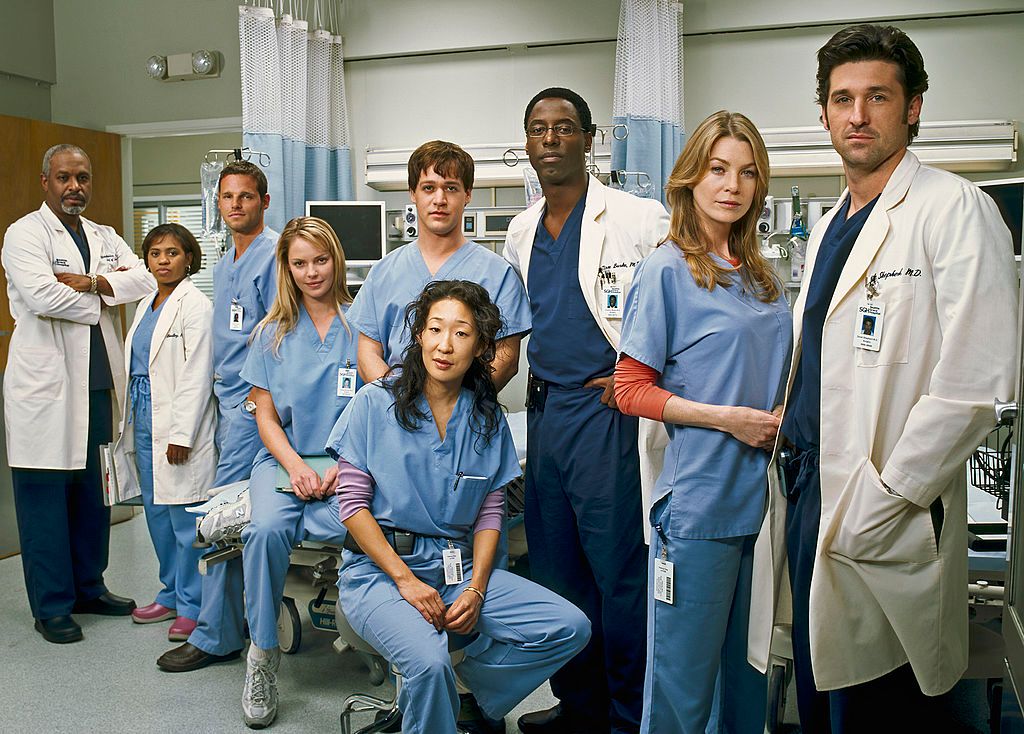 The original Season 1 cast of "Grey's Anatomy" | Source: Getty Images
At the end of the two-hour premiere episode, which focused on the COVID-19 impact, Pompeo's character, Meredith, appeared to have caught the virus and, on the brink of death, saw her long-deceased husband, Dr. Derek.
Pompeo shared two photos on her Instagram to mark the reunion. The elegant actress rocked a simple white shirt and a face mask while Dempsey opted for a casual long-sleeved blue shirt with a black face mask. Pompeo captioned the post:
"Let's love, let's heal, let's wear a mask...❤️."
The swoon-worthy post was a massive hit with viewers with over three million likes and over a hundred and twenty-seven thousand comments. Fans could not contain their excitement.
One fan said that she did not see the surprise coming, while another added that it felt like a dream come through. A third fan remarked that she looked forward to more pleasant surprises from the series.
Pompeo said she hoped her deal would encourage other actresses.
The pictures were taken on the day Pompeo and Dempsey filmed their beach scene in Malibu, California, where they both reside. The clips were taken by Krista Vernoff, who said that no one was allowed to take pictures on the set as they planned for Dempsey's return to be phenomenal, and it was!
Dempsey last appeared on season 11 of the hit series, and following his recent appearance, fans wonder if they will be seeing more of him. Showrunner Vernoff has assured fans that they would see Dempsey again, although she did not specify how long.
Vernoff said that the season is dedicated to the frontline health workers and hoped that the series would encourage people to wear their facemask and protect others around them.
During an appearance on "Jimmy Kimmel Live," Pompeo spoke about the thrilling reunion with Dempsey. Pompeo described it as fun and exciting and said that they knew people were going to freak out when they saw the scene.
Pompeo is undoubtedly enjoying her time on the series after signing a bumper deal that would see her earn more than twenty million dollars a year from the series.
Pompeo said she hoped her deal would encourage other actresses to reach out for more and know their worth. Following the buzz created by the last episode of the "Grey's Anatomy," viewers will be looking for more thrilling surprises when the next episode airs.
Please fill in your e-mail so we can share with you our top stories!