Idris Elba's Daughter Isan Flaunts Her Beautiful Cheekbones & Hands Posing in a Purple Shirt
Idris Elba's daughter Isan has matured into a fine young woman, and she recently shared a picture of herself looking stunning as she flaunted her beautiful cheekbones while wearing a lovely shirt.
As the days go by, everyone grows and matures, and while the process can be slow, there are days when you realize just how much a person has grown over the years. Fans and lovers of Idris Elba's daughter Isan are having that realization.
Taking to Instagram, Isan shared a picture of herself looking delectable as she posed in a predominantly purple shirt that had a variety of purple and white shades across it.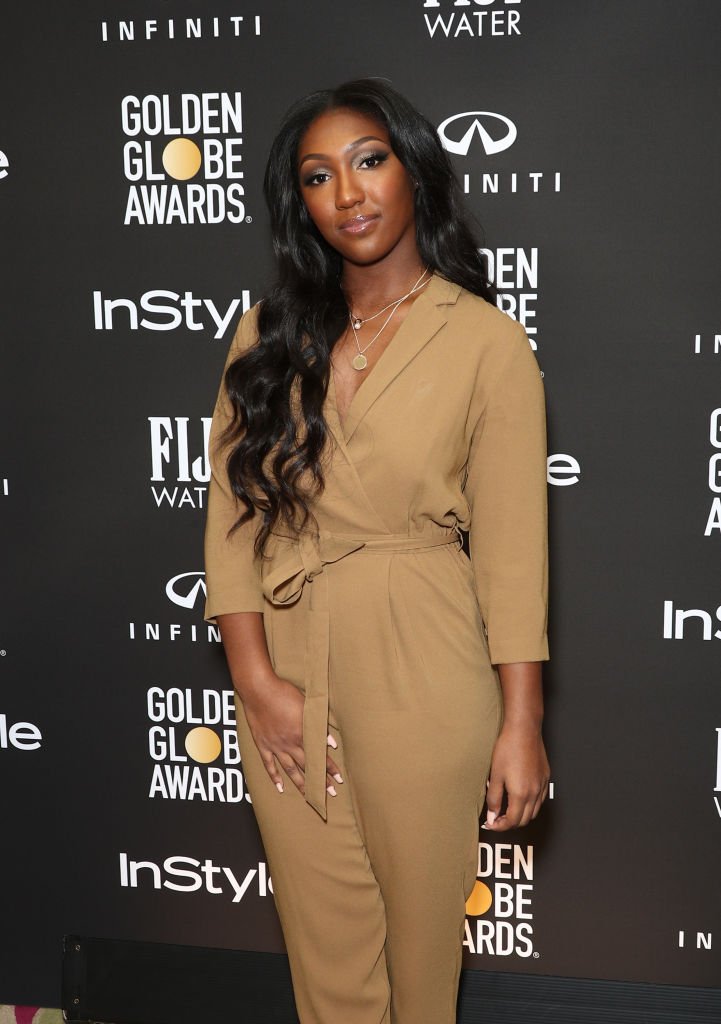 In the image that was shared, Isan looked to be hanging out at a restaurant with other people as she sat in the middle of two people whose faces were not caught on camera. 
The eighteen-year-old appears to have matured finely over the years, and her beautiful and lightly made-up face was adorable as she rested her chin on her hand and looked away from the camera.
Her medium length hair was neatly styled as they fell past her ear level. Isan's look came together when she accessorized with a gold necklace and matching earrings. Her light pink purse was also visible as it rested on her lap.
Isan also shared a short clip alongside the image. The clip featured the skyline of a city, and one striking thing was that the color of the evening skyline matched Isan's purple shirt perfectly.
 Isan is already looking to break into the entertainment industry. 
Fans and followers of Isan took to the comments section to share their thoughts on the image she shared, and most of them could not help but compliment her on how beautiful and stylish she looked. Some expressed that her style was unique and fitting. Her mother, Hanne "Kim" Elba (nee Noorgard), also commented saying:
"My gorgeous Isan!?Too cute?."
Isan is the first child of Idris Elba, whom he welcomed with Kim, his first wife. The pair were married for four years until they divorced in 2003.
The reason for their divorce is unknown, but Idris and Kim have an excellent relationship and have done a great job of co-parenting Isan.
Idris also has another child, a son named Winston. He welcomed Winston in 2014 with his then-girlfriend, Naiyana Garth. For Idris, being a parent is one of the best things in the world. And although he tries to be cool sometimes, he never stops doting on them.
Like her father, Isan is already looking to break into the entertainment industry, although not in the same capacity as her father. While Idris is mostly known for being in front of the camera, Isan wants to be behind the scene as she finds it more fascinating.
A
student at New York University
, Isan is well on her way to achieving her dreams with the help of her mother and father, who always encourage her. She also never fails to put herself out there, exploring the options laid before her.