Inside Manchester United Star Paul Pogba's Family Background and Childhood
Manchester United star Paul Pogba, who has played for years and built a name and legacy in the sport, loves to show off his family and represent his background at all times.
In the world of soccer, Manchester United player Paul Pogba had proved his skill and talent. However, many may not know that he also loves to very publicly prove his love for family. On Mother's Day, he wrote on Instagram;
"Happy Mother's Day if you still have a mother tell her that you love her and thanks her for everything and always pray her no matter what[sic] ❤️??."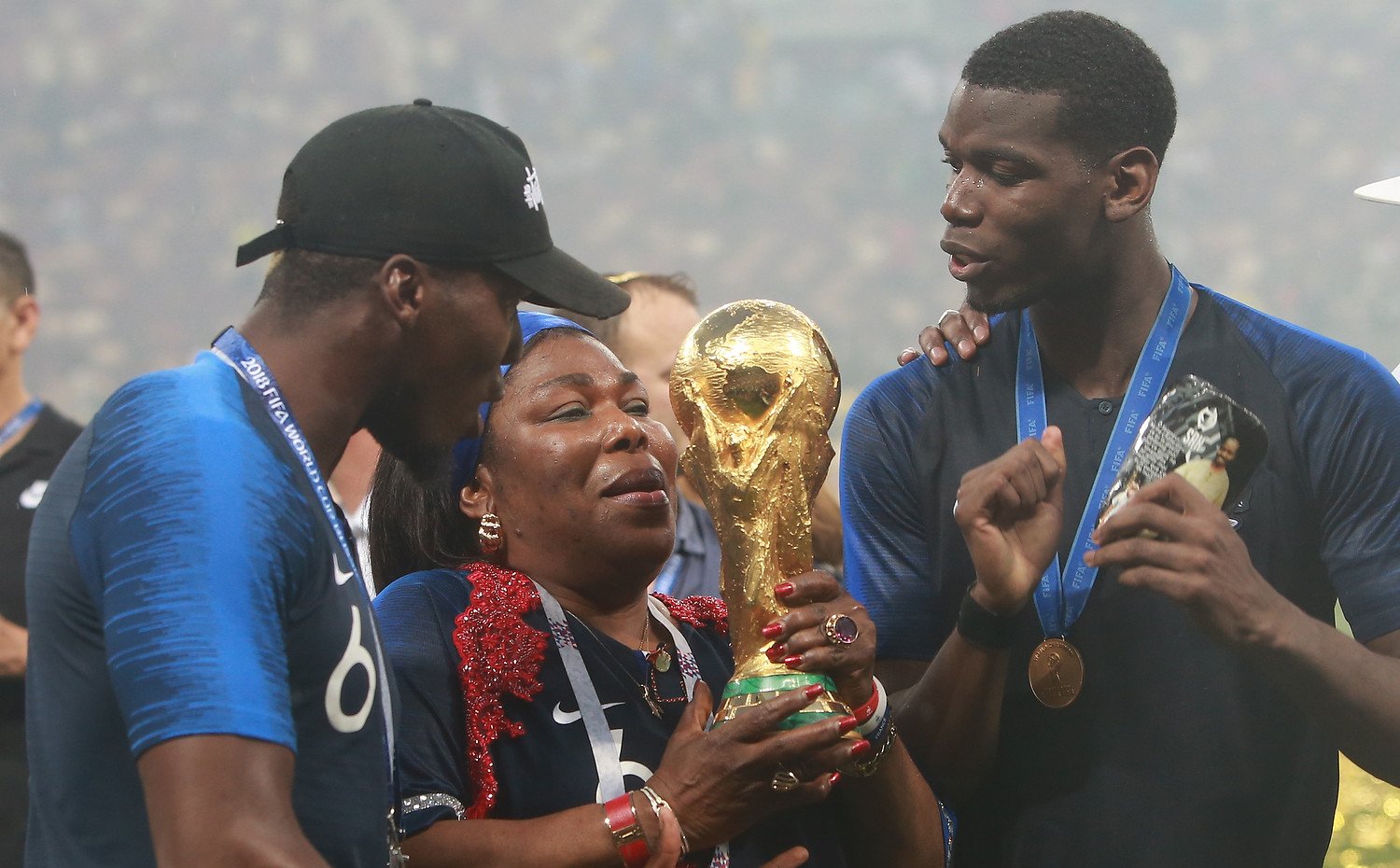 Pogba began his Mother's Day post with a lengthy and touching saying from the Hadith that talked about the importance of keeping mothers as one's close companion.
The heartfelt caption accompanied precious photos of the soccer player having the best time with his family. The first featured him standing with his stunning wife, model Maria Zulay Salaues.
Both husband and wife were looking fabulous, all decked out in black and gold designer outfits. They smiled happily as they stood close to each other, with Salaues joyfully holding a large bouquet of red flowers and Pogba holding their cute 1-year-old son.
The second photo was a snap of Pogba and his beautiful mom, Yeo. The mother and son duo looked too cute together as they stood beside each other in coordinated black and gold outfits. The soccer star's fans joined him in celebrating the two special women in his life.
Many of Pogba's fans and followers on social media have come to know how much he enjoys sharing glimpses of his beautiful family. 
The 27-year-old who was deemed the 6th-highest paid soccer player by Forbes in 2020, also shared a touching tribute for his mom's October birthday in 2019. He shared on Instagram:
"Happy birthday? to the best mum of the world MAMSOOOOOO aka my partner in crime ?❤️."
Pogba and his two brothers, Mathias and Florentin, often credit their proud and inspirational mother, Yeo, with their incredible success.
Born and raised in Guinea, she developed an undeniable love for sports, particularly soccer, and moved to France, where she set up a home in suburban Paris. 
She had separated from her husband, telecommunications engineer Antoine, when Pogba was just two years old. At a very young age, all three of her boys were already playing football for a local team.
The passion that Yeo had burning in her was effortlessly passed down to her sons. As time went by, she discovered that Pogba, the youngest of the boys, was the most talented. Thus, his journey to fame and success began.
When they turned 16, the twins were sent off to Spain to join Celta Vigo's academy, while Pogba himself was two hours away in Le Havre. 
The mother of three once admitted that she was very strict while raising her boys but never failed to be the sorry system they needed to grow and thrive.
In 2009, when he was just 16, Manchester United recognized Pogba's talent, and Yeo had to make the ultimate sacrifice. She quit her job to be with him as he headed to Carrington to join Sir Alex Ferguson's academy.
In 2018, after years of hard work and dedication, he reportedly tied the knot with his gorgeous model sweetheart, Salaues. 
They welcomed their son in January 2019, months before rumors of the World Cup winner leaving Manchester United during the transfer window came about. His brother Mathias reassured otherwise as the window closed and Pogba remained with the Old Trafford-based soccer club.
Most recently, the soccer player, who has been quarantining with his family, warmed hearts with a video of him playing soccer with his mom. The family's passion and love for the sport are simply phenomenal!