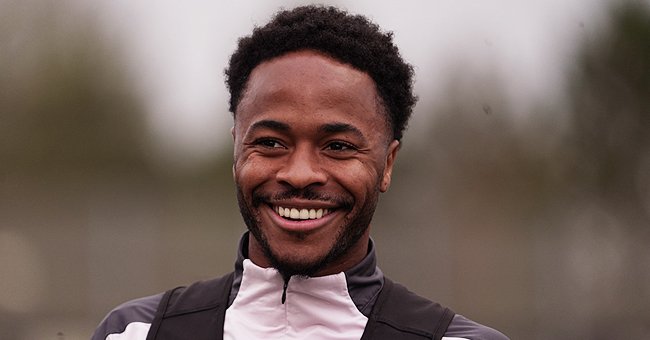 Getty Images
Manchester City Footballer Raheem Sterling Is Engaged — Meet His Fiancée Paige Milian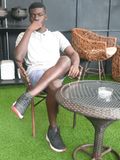 Manchester City Football Club and England winger, Raheem Sterling, is one of the world's top soccer stars. Meet his partner Paige Milian, who he got engaged to in March 2018.
Since signing for Manchester City from Liverpool in 2015, England winger Raheem Sterling has become a key component of "The Citizens" firepower, banging in goals regularly.
One of the critical components for a football player's success is a balanced private life, and the forward definitely has that. Sterling is engaged to Paige Milian, and they do make a cute couple.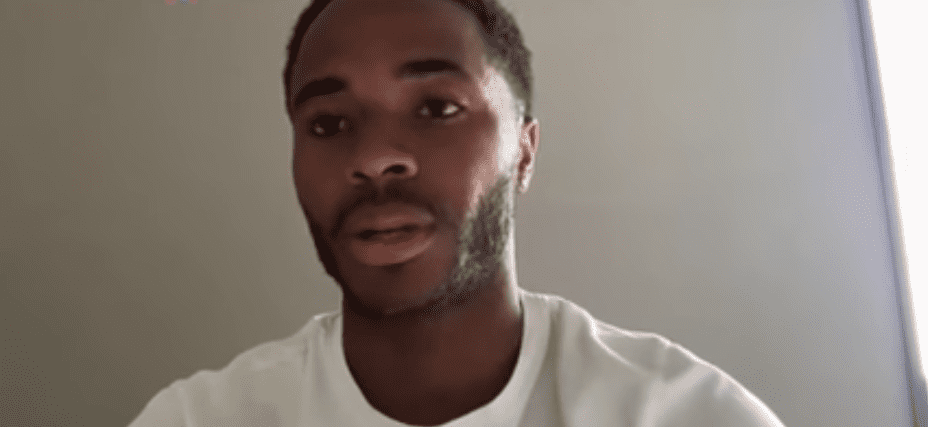 Raheem Sterling in an interview with "BBC Newsnight" speaking about Black Lives Matter and Police Brutality | Photo: Youtube/raheemsterling
Milian and Sterling met for the first time when the player was still plying his trade for London-based club, Queens Park Rangers. At the time, she worked at JD Sports as a shop attendant.
Following Sterling's move to Liverpool in 2012, the couple split. However, they reunited after he signed with Manchester City. They now stay together in his mansion in Cheshire.
Milian is active on Instagram, where she usually posts pictures of them, showing their moments together and with their children. At the moment, she has over 76,000 followers.
In June last year, Milian posted a picture of her and Sterling having fun. She posed wearing a yellow long-sleeved shirt over a Burberry bra and jean shorts. Sterling wore a grey short-sleeved unbuttoned shirt over shorts of the same color. The couple wore designer shades and looked to be in good spirits.
Sterling is head over heels in love with Milian and shared two pictures of them on Valentine's Day.
In another post she made on March 3, Milian shared a picture of herself and Sterling's older kids, daughter Melody Rose and son, Thiago.
In the snapshot, the proud mom and the cute kids posed outdoors in front of a house, glowing in the sun. In the caption to the post, Milian wrote:
"Chilling with the coolest kids on the block?."
Thiago is the couple's first child together. They welcomed him on January 16, 2017. They welcomed their second child and son, Thai, in May 2019.
Meanwhile, Sterling shares his first child and daughter Melody with his ex-girlfriend, Melissa Clarke. Melody was born on June 28, 2012. The football star also posts pictures and videos of his family on his Instagram page.
On December 5, 2019, he shared a special video as part of his paid partnership with H&M, showing him, Milian, and their kids cheerful and excited.
Sterling is head over heels in love with Milian and shared two pictures of them on Valentine's Day in 2019. In the caption to the post, the 25-year-old used poetic lines to express his love for his fiancée.
Besides building a family together, Sterling and Milian, who is the manager of Colossal Sports Management and the owner of Milian Property Group, are also making money moves.
In November, they set up their own property firm and, for their first purchase, bought a development of six two-bedroom houses in Stockport, Greater Manchester, worth over $1.3 million. They rented the property out for over $980 per month.
Sterling and Milian are one cute couple, and although they are yet to walk down the aisle together, they have already secured their future and the future of their adorable children.
Please fill in your e-mail so we can share with you our top stories!