Serena Williams' Daughter Olympia Is a Tennis Princess Holding a Racket in Stunning Red Dress
Serena William's daughter Olympia wore a pretty red outfit on her snapshot shared on "The Real Quai Quai's" Instagram account. The little girl captured hearts wearing an adorable sporty outfit.
Alexis Olympia Ohanian Jr. looked super cute in her picture, rocking a red tennis attire while holding a racket. In the snap, Ohanian is pictured on the tennis court looking away from the camera, standing beside her doll Quai Quai.
Instagram users took to the comments and said, "She is a cutie," while another said, "Do it, baby girl, I know you are going to be great…go get it!" It looks like little Ohanian is following in mommy's footsteps.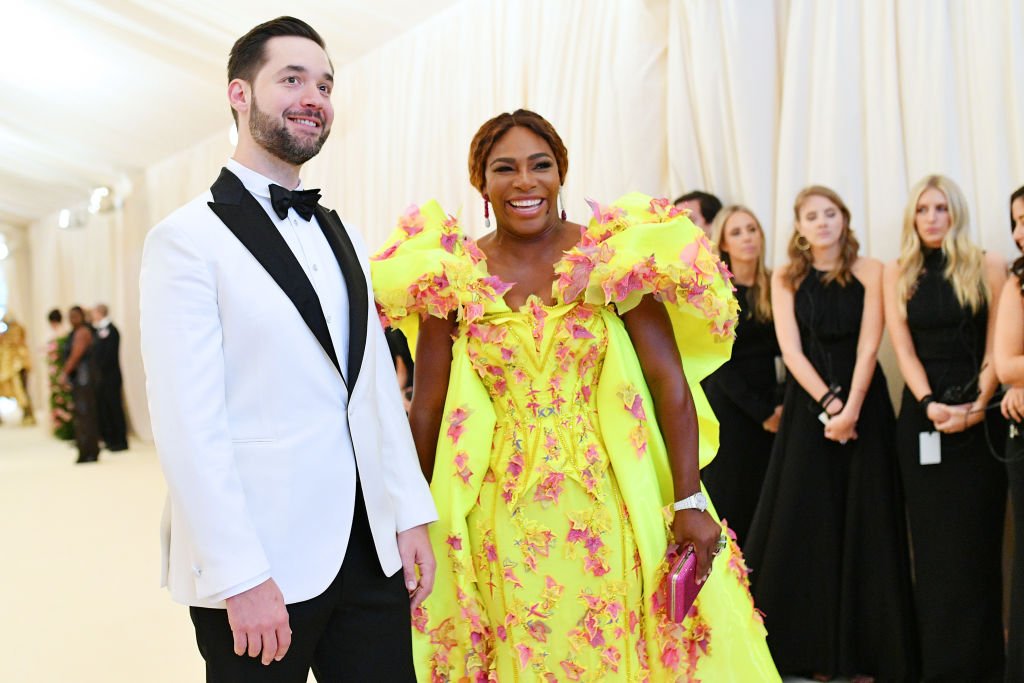 LIKE MOTHER LIKE DAUGHTER
In October, E! Online reported that Williams signed her daughter up for tennis lessons. Interestingly, Williams revealed to her followers that the instructor had no idea that Ohanian was her daughter:
"The lady has no idea that she is my daughter. So, we'll see how that goes. I am not a pushy mom, but I know how I like technique. So, I want to make sure she's good at teaching Olympia some techniques."
The 39-year-old mom reportedly said that prior to her daughter's first lesson, she made her watch old tennis films so that she could get a headstart.
Instead, her little princess was more interested in watching the cartoon "Little Angel." It is perfectly normal for a toddler to get easily distracted.
In July, the 23-time Grand Slam Champion took to the courts, twinning with her firstborn in a purple workout look. The mother of one clearly wants her daughter to take after her and makes a great effort in ensuring that.
Williams posted snapshots and a video clip of both of them wearing matching skirts and leotards. The two clearly looked like they had great fun on the tennis court, spending some mother-and-daughter quality time.
WILLIAMS ON MOTHERHOOD
In 2018, it was revealed to Vogue magazine that months before Ohanian's birth, the nerves kicked in, and Williams questioned whether she would make a good mom.
However, after the arrival of her little girl, Williams jokingly shared that she's not separating from her until she turns eighteen. The sports star further added that being a mom was also a dream of hers when she was a little girl.   
Williams disclosed that ever since her daughter was born, she played an important role in easing her anxiety when she played tennis.
"When I'm too anxious I lose matches and I feel like a lot of that anxiety disappeared when Olympia was born."
Williams stated that having her daughter completes her and that winning matches and titles is no longer a priority. She further expressed that money and status are no longer a necessity but a privilege.