Joe Germanotta Is Lady Gaga's Father and a Restaurateur — Meet the Singer's Family
Despite achieving unprecedented fame throughout her career, iconic singer Lady Gaga remains deeply rooted in her family and shares a special bond with her restaurateur father, Joe Germanotta.
Talented singer Lady Gaga rose to fame in 2008 with her debut studio album, "The Fame." Since then, she has earned a strong cult-following that waits on her every move.
She is best known for consistently recreating her image through outrageous costuming. Additionally, her versatility in music and entertainment has helped her become one of the most influential artists of the last decade.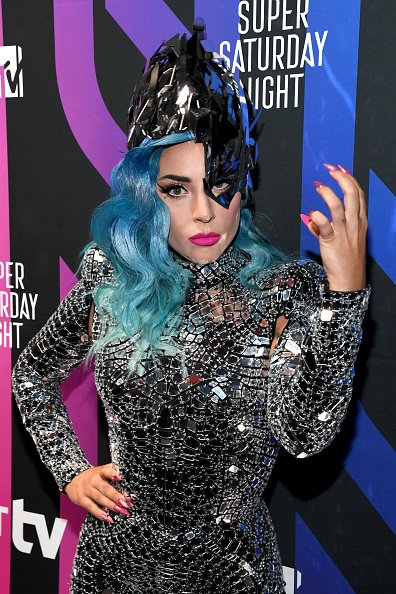 Despite the raucous attention from her fans and the media, Lady Gaga has remained true to her roots, and her fascinating relationship with her father sums up her commitment to family.
GAGA'S DAD JOE GERMANOTTA
Lady Gaga's dad Joseph Germanotta has Italian ancestry, although he is originally from New Jersey. Joe is a devout Catholic and shrewd businessman who attended Eli Broad College of Business at Michigan State University.
He is the president of Guest WiFi, one of the biggest internet service providers to hotels and hospitality businesses. It was here that he made his fortune and eventually changed the status of his family.
Gaga's younger sister was born in 1992, and despite sharing a close relationship with her famous older sister, she prefers to stay away from the spotlight.
Today, Joe is in the restaurant business and owns two restaurants in New York. In 2012, the Germanottas opened Joanne's Trattoria near Lincoln Center. It is a low-key Italian restaurant run by celebrity chef Art Smith.
Earlier in the year, Joe made headlines for all the wrong reasons. The father of two drew the ire of social media users when he opened a GoFundMe account and sought help from his Twitter followers so he could pay his staff at Joanne's Trattoria.
Fans were having none of that and pointed out that Joe's daughter Lady Gaga was worth over $300 million. Thankfully, Joe Germanotta's restaurant survived the challenging period that was brought on by the COVID-19-induced lockdown.
Interestingly, Joe is also locked in a legal battle with the Metropolitan Transportation Authority over unpaid rent that amounts to over $260,000. Meanwhile, Joe claims he has refused to pay the rent due to the train station's deplorable condition, which has led to a loss of business.
RELATIONSHIP WITH HER DAD
Joe Germanotta was a firm believer in providing quality education for his daughters. As such, he spent most of his fortune on sending his daughters to the Convent of the Sacred Heart (yearly tuition averages $35,000).
The rest of his money went into purchasing a duplex on the Upper West Side. Joe has been very involved in raising his daughters, and for Gaga, he was involved in her career right from the start. 
Although Lady Gaga's parents held some reservations about her decision to drop out of college in her freshman year to pursue a career in music, Joe still provided support for her and footed her bills for a year.
Apart from paying the rent for her tiny fifth-floor one-bedroom apartment, he set the place up. Joe's influence on his daughter's career did not stop there. He also used his money to get her the best producers, book studio sessions, and get her appointments with record execs.
Joe's push eventually paid off with Gaga's emergence as one of the biggest pop stars of her generation. And the 34-year-old singer has repaid the faith her dad showed in her. 
Apart from splitting her early career earnings 50-50 with her dad, Gaga always has the sweetest things to say about her dad, who never stopped believing in her even in her darkest period. 
In 2009, Gaga put her love for her dad in words when she wrote the song "Speechless" as a plea to him to seek medical treatment for his heart condition. Joe heeded his daughter's advice and underwent open-heart surgery. 
Gaga and Joe have grown inseparable over the years, and their father-daughter bond is always a joy to watch. Gaga's mom Cynthia Germanotta also figures in the frame and has been a core part of the family through the years. 
CYNTHIA GERMANOTTA
Cynthia Germanotta is the mom of the famous singer Lady Gaga. Cynthia also shares another daughter, Natali Germanotta, 28, with her husband, Joe.
In a 2018 interview with OprahMag.com, Cynthia highlighted the family's role in helping those struggling with their mental health.
Gaga's younger sister was born in 1992, and despite sharing a close relationship with her famous older sister, she prefers to stay away from the spotlight.
The fashion designer has made a few red carpet appearances alongside her sister, but she maintains that such public life is not for her. Instead, Natali is focused on forging her own path in the fashion industry and has even designed some interesting pieces for Gaga. 
Meanwhile, the mother of two is best known for her philanthropic acts. However, what many do not know about Cynthia is that she is a master's degree holder from George Washington University, and has enjoyed a long career in Verizon.
Cynthia may not be as close to Gaga as her husband, but the mother and daughter still bond over their shared passion for mental health advocacy. In 2017, the duo launched the "Born This Way Foundation," which is focused on combating bullying.
Cynthia's contributions to creating awareness about mental health have not gone unnoticed, and in 2019 she was named Goodwill Ambassador for the United Nations' World Health Organization.
FINDING STRENGTH IN FAMILY
Lady Gaga was born on March 28, 1986, in Yonkers, New York, as Stefani Joanne Angelina Germanotta. The "Bad Romance" singer did not have the easiest childhood as she was a victim of bullying through middle and even high school. 
Over the years, Gaga has leveraged her superstardom to shine the light on issues surrounding mental health. Her passion has been fueled by her own struggles with bullying, sexual assault, PTSD, and fibromyalgia.
In her most challenging time, Lady Gaga's family was always there to pull her through. In a 2018 interview with OprahMag.com, Cynthia highlighted the family's role in helping those struggling with their mental health.
In her words: "Through some of the foundation's research, we know that families who do things together—like go to a movie, bowling, a walk, to an arcade game, or simply laugh—can help improve each other's state of mind."
It may be easy to attribute Gaga's remarkable career success to her excellent talent and work ethic. However, the singer understands the family's crucial role in her life, which is why she has kept them close despite her success.